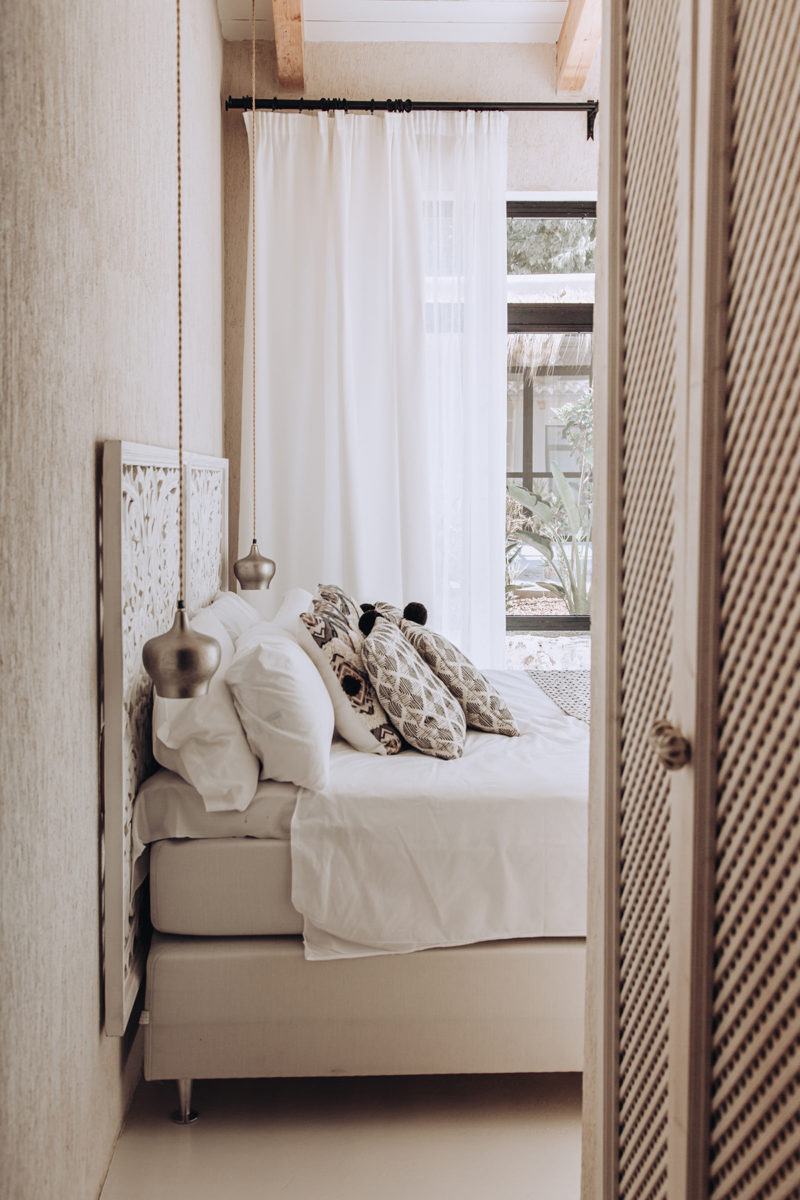 Mallorca has increasingly come to be known as a melting pot of global influences, a cosmopolitan crossroads for ideas and inspiration from all over the world. And few places to stay on the island encapsulate this as well as this stunning 'La Finca' retreat by Only Summer.
Situated in the centre of the island overlooking the town of Llubí, surrounded by lush countryside, and with dreamy views of the distant sierra, its setting alone is rather magical. The old farmstead was completely renovated in 2020, with an elegant simplicity that combines rustic-chic with Balearic minimalism and flourishes of North Africa. Adding to this, clean-lined furniture blends with coarse natural textures and exotic items to create an environment that feels both bohemian and sophisticated, local and international.
Exotic crafts and intricate woodwork
Throughout the interiors, diverse decorative elements create an subtly eclectic yet harmonious atmosphere – accessories that have been gathered from artists throughout the world and form part of the Only Summer collection. "Most of the products come from artists and small craftsmen shops who dedicated their lives to create beautiful and unique pieces of art," explains Maximilian Mann, Only Summer Executive Project Manager.
Vibrant colours and intricately designed woodwork also bring life and character to the property, while large windows fill the rooms with light and offer multiple vantages points overlooking the estate's lovely Mediterranean garden.
And it is the outside space that really makes this place special, starting with a beautiful terrace that stretches to a sun-drenched swimming pool with exotic Moroccan tiles and Mallorcan straw umbrellas surrounded by lush flora. Also, just steps away guests can also explore a botanical garden brimming with medicinal herbs. An orchard and organic garden, too, in front of the finca provides fresh fruit and vegetables, and oil is produced from the estate's own olive trees. An adjacent field with beautiful white horses complete the idyllic scene.
It all coalesces into a quite unique spot, where unspoilt nature, diverse artisanal decor, and the air of secluded sanctuary come tastefully together in the heart of Mallorca.
Photos by Pernilla Danielsson
Address details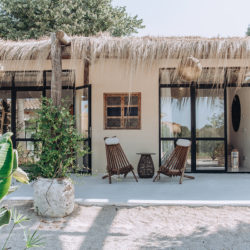 Only summer