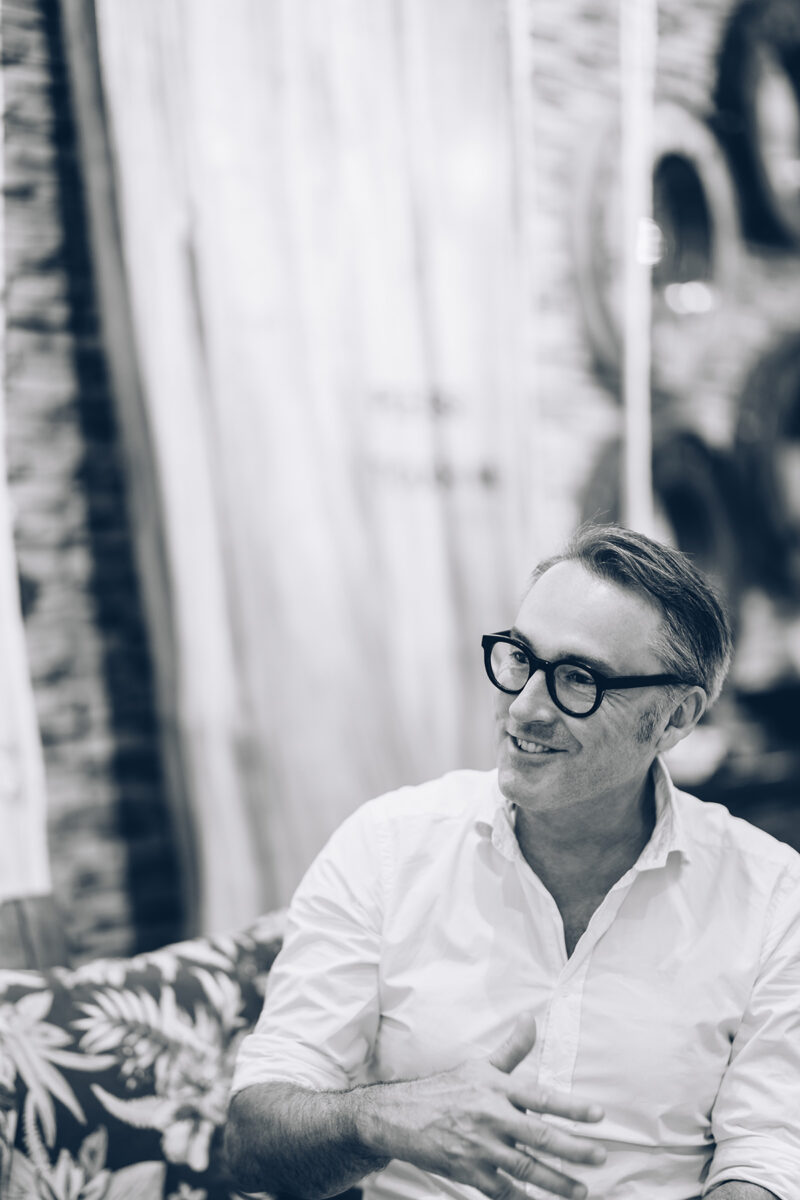 In the early months of 2021, Marc Kuenzle at Casa Lima recognised a gap in the market. Amongst his beautiful artisan furniture, there was one item that kept catching the eye of passers-by in Palma. His large, custom-made tables. "The Mediterranean lifestyle is made for big gatherings," he says, "and since these tables can seat up to 20 people they are the basis of connection." He reveals some of his most recent designs, which are made from only the highest quality of oak and teak. The tables tower above us, lining the walls of his studio in various shades of honey and maple. "The Big Table Studio gives the tables the stage they deserve," he says and understandably so, with each table made to order and built from the most sustainable woods around.
Located on Calle Paraires 17, The Big Table Studio is just a minutes' walk from its sister, Casa Lima. Marc oversees both showrooms, which he says, are twinned by the same ethos. "Casa Lima has always been about sustainable outdoor and indoor furniture but now we're taking this further," he says, introducing his new one-table-one-tree initiative. Buy a table from Marc and a tree will be planted in Northern Germany to help increase reforestation and in turn, promote bio-diversity. "The plight of the Amazon rainforest is well-known but I think we're less aware of the threat to European trees," he explains. "Hot, dry summers have endangered our forests and this is just one way we can help preserve them."
Marc's initiative is part of a long-term goal to give back to the environment what we take away. The trees that are planted by Casa Lima are protected for 99 years from logging, while the wood used is only sourced from certified forests. "I think we're definitely more sensitive now to climate change, people want proof of positive action," he says, passionately. For Casa Lima clients, this evidence arrives by email with the exact coordinates of their newly planted tree (locatable via Google). "It's our way of saying thank you to our clients and to the planet too."
Doing the right thing has always been a priority for Marc, who has perfected a personal service for his clientele. There is the advisory part, where he visits his clients' houses in person to recommend the size of the table and type of wood. Then, from his workshop the table is adapted and made to measure, following through to the finale of a personal delivery. Many of the tables ordered are over 5 metres in length, which often requires a crane to safely transport them. "Whatever is needed for our clients we'll do it. I'm there from beginning to end as well which helps create that lasting connection," he says, happy to be building relationships across the board – with his clients, with the island and above all, the planet itself.
Written by Rosie Foot
Photos by Sara Savage
Address details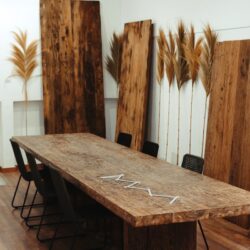 The Big table Studio
Carrer dels Paraires, 17, 07001 Palma