Dr Helen Cummins meets facial rejuvenation expert, Dr Estrella Fernández at her clinic in Palma.
As a specialist in Oculoplastics, Dr Estrella Fernández explains to Helen how she helps people who want to feel younger and in what ways we can all maintain our youth for longer.
0:42 The work of Dr Estrella Fernández
1:52 Better to start younger
2:03 Who are typically your clients?
3:24 Feeling reassured
5:15 To help you look how you feel
6:55 Analysing how we read each other
7:39 What would Estrella recommend for Helen?
9:39 Bringing out the best in you
If you are interested in booking an appointment with Dr Estrella Fernández, visit her hc/ Collaborator page to send an enquiry.
For more videos like this, subscribe to the hc/ Youtube channel.
Address details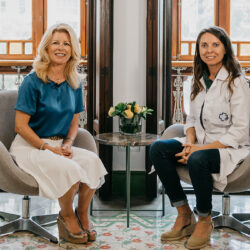 Dra. Estrella Fernández
Carrer del Sindicat, 74, Palma