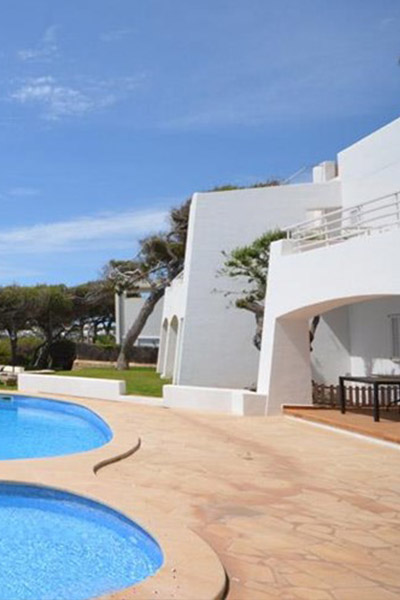 This 4-bedroom luxury villa is set in the popular resort of Cala d'Or in the south east of Mallorca. This lovely seafront property has 1,890m2 of plot and has beautiful views of the Mediterranean Sea. Like other properties for sale in Cala d'Or, this property has uninterrupted views of the sea due to its position perched high up on the cliffside.
This is a fantastic opportunity to live in a stunning area of Mallorca. Prospective buyers looking for the quiet life to raise a family or perhaps retire to in the summer months are sure to fall in love with this luxury villa in the centre of the island.
Property Interior
It is no secret that this property is in need of modernisation. There are various areas of this lovely home that require some investment in the interior.
The house consists of two mirror-like living units, each with 2 bedrooms, 2 bathrooms, a guest toilet and on the ground floor there is an open living/dining area with fireplace and kitchen.
In total, the two living units are spread over 400m2. There is also a basement.
Property Exterior
Outside, there is a 100m2 kidney-shaped pool and a smart lawn area.
Property Location
The property is situated in the Golden Bay, otherwise known as Cala d'Or. Those who purchase property here benefit from year-round tourist rental licenses, and solid demand for holiday properties. Unlike some other resorts, Cala d'Or is classed as a non-saturated coastal zone, meaning opportunities for profitable investing are potentially higher.
A popular holiday destination, Cala d'Or is descended upon each summer by families and couples mainly from central Europe and Britain wanting to enjoy the 4-kilometre stretch of crystal-clear coves and bays, and the plethora of dining options.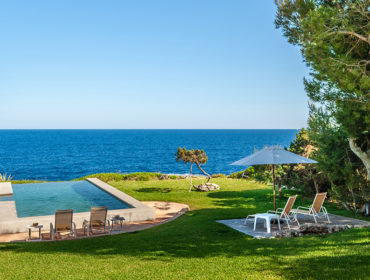 Buyers choose Cala d'Or for its sea view villas and apartments near the beach, with frontline villas very rarely exceeding €5.000,000.
Local Amenities
Cala d'Or is the most populous and most important economic centre in the municipality of Santanyí, and its lifeblood is tourism. Therefore, there are plenty of shops, restaurants and services, but buyers should be aware that everything quietens down a lot in the winter months.
For a larger variety of services, Santanyi is only 20 minutes away or there is of course the capital, Palma de Mallorca, but it is a 1-hour car ride. The closest international school is the Rafa Nadal International School which is 30-minutes away. Otherwise other international schools like Bellver College and Agora Portals are at least a 1 hour drive away.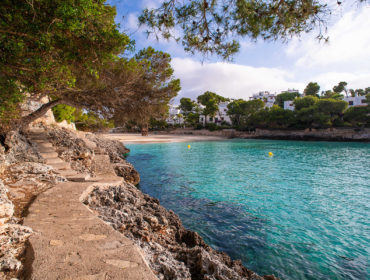 Cala d'Or aces the average resort. Find out what's good with our guide to hotels, restaurants and the property scene.
What we love about this property
¨The Ibiza-style architecture and close proximity to the sea.¨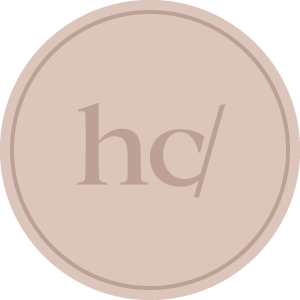 Tell me more about this property!
The real estate agency selling this property will be happy to answer any questions you may have. Simply fill in the form below and the agent will get back to you shortly.
See below for more Villas for sale in Mallorca!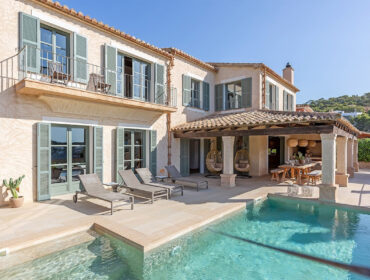 Discover the best Mediterranean villas for sale in Mallorca handpicked by Dr. Helen Cummins and team of local property experts.