Sitting inside their bright Portals Nous office and showroom surrounded by bold pieces of furniture, art and décor, it's clear interior design is a discipline bconnected cofounder Christine Leja particularly relishes. The brand has become synonymous with expertise and originality, bringing together unexpected pieces to create brilliance. "We work on an individual concept for each client, adapted to their needs and tastes, making it as unique as the person sitting in front of us," she explains. Sure, with decades of experience, their modus operandi is finely tuned, but flexibility and catering to client diversity is a speciality, whether that involves vivid swathes of colour and texture or muted palettes with subtle finishes.
THE BCONNECTED EDGE
Having an in-house architectural department to bounce off certainly ensures there is a perfect balance between function and beauty. "The company needs a strong backbone to unify the right and the left hemisphere and have logic and creativity working together," Christine tells us. "We have a budget, and we balance design with sustainability and functionality. But there is always the bconnected red thread through all that we do," Christine stresses. "We ultimately use our knowledge, experience, and a unique perception to create exquisite spaces. Because of our company-wide experience, we instinctively know what works and what doesn't."
The bconnected infrastructure is a real asset when it comes to finishing a project. With a transport division, electricians, technicians, handymen, and more, the final look can be executed headache-free. And the icing on the cake? A home management service to make the most of the bconnected network and their unparalleled local knowledge once the project is complete.
Address details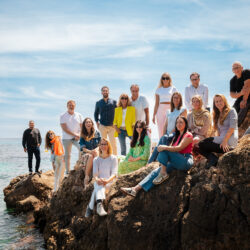 bconnected
Placa espanya 3, Portals Nous