We meet Angel at a lunch in Rialto Living. He is discreet and very polite. While talking, he sometimes laughs out loud, which makes him feel very close and friendly. The night before the lunch, he had just created two lovely outfits with different pieces from the boutiques at Puerto Portals for the model Bimba Bosé.
Bimba is a perfect fit when it comes to Angel's distinctive feminine shapes with a masculine cut, created for modern, urban women who look for comfort and elegance for their daily styling. "It has been quite an experience. Playing stylist instead of designer has been fun and very original. Bimba and I immediately hit it off. I already knew her, because she had walked down the runway in my clothes before," he says.
During the presentation at Puerto Portals, in addition to the runway show, the magazine 'Telva' shot Bimba in Angel's creations. In 2009, Angel Schlesser was named 'Designer of the Year' getting the 'T from Telva' award. This is one of the more than ten prizes he has gathered, including the 'Prix de la Mode' given by 'Marie Claire' magazine. "I feel like I am still very active, but I am a little afraid that if I get another prize, it will be an honorary one, I'm not ready for that," he says.
With his more than twenty years of experience and success, it really impresses me that he's not that eloquent. He answers with short sentences and is very down to earth. He confesses that he is working on a new project: the development of a line of uniforms. For whom? That's still confidential.
Everything is produced in Spain
His usual routine is to prepare collections and take care of the several stores he owns around the world. But he has much more to offer: a home décor collection of neutral colours and geometric shapes; a perfume collection for men and women; a bath collection; a handbag collection, and a jewellery collection. Everything is produced in Spain. With eight stores in his home country, his clothes are also available at El Corte Inglés and several multibrand stores around the world in Europe, Asia, and the Far East. "I should be selling my collections in New York; I think my clothes fit there perfectly, but starting in a new market is difficult," he says.
Even though he studied to be a lawyer, he ended up in this business because of the influence of friends who were already involved in fashion. During his first years as a designer, he created only men's collections but didn't get the results he was looking for and decided to design only for women. "I was very surprised when I realized that creating and making women's clothes was so much easier for me and that they sold so well," Angel says.
This designer – who is passionate about architecture (which becomes very clear in his collections and the design of his stores) – is inspired by contemporary art, volumes, colours and textures. "But what really inspires me the most is to think about the needs of the moment," he says.
"The fabric of a garment is very important, but the cut and shape of it are essential. I am constantly looking for inspiration on the street, but when I am designing I think about the modern woman and her everyday needs. It is that type of woman you meet every day as a professional. The woman that is sophisticated inside and it shows." That's knowledge.
Angel Schlesser has also worked for various movies, like 'Do it for me' by Ángel Fernández Santos, "More than frenetic love", by Alfonso Albacete and David Menkes and "Offshore" by Alejandro Amenábar. "It was more because of my relationship with the actress than for the movie," he says. "I like creating clothes, not telling somebody what to wear. I get really excited if I see somebody using one of my designs, but I don't want to be the one to tell them to."
Angel, who has German grandparents and was born in Santander (Cantabria), is an enthusiast of the brand 'Spain'. He's not a fan of summer and its temperatures; he says he still has so much planned for his life, but "I'm not sure if I will be able to do it all."
How would he like to be remembered? "Well, I think that being remembered would already be enough".
Address details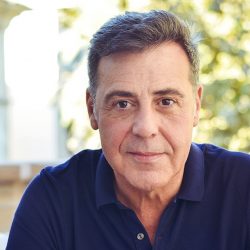 Ángel Schlesser
San Nicolás 20, Palma