Taller Design Studio want to arouse your emotions. When you step into a space they have created, they want to provoke feeling – trigger a memory, spark a sensation, make you connect with design on a more profound level.
But to achieve this, they understand they must first know you on a deeper level: your needs, your expectations, your dreams. Only then will you walk into your newly designed space for the first time and feel joy.
Founded by Laura Aleix – a Mallorca-born interior designer with 15 years' experience – Taller Design Studio is a company comprised of a multidisciplinary team from the world of architecture and interior design. This means the firm is positioned to carry out a broad scope of projects ranging from family homes and country houses, to hotel renovations and luxury yacht interiors. The studio was born from the desire to give their customers an end-to-end service of integrated design for all or any phase of the process, including complete turnkey renovations and new builds.
"Our profession is our passion," Laura explains. And they relish each project as a new challenge, engaging with it with full enthusiasm and dedication. Their future-facing designs are in constant dialogue with the past, avoiding passing fads and looking to always create something timeless. "Trends disappear. Style is eternal." But Taller Design Studio also understand it's not just about aesthetics. The space must serve its purpose, never losing sight of the function to facilitate living. Their projects are also not restricted to the island, with clients that cross the mainland of Spain and Germany. And the mission of Taller Design Studio? "For our customers to smile when they talk about us." You can't hope for clearer proof of a job well done than when it still inspires emotions long after it's completed.  
Address details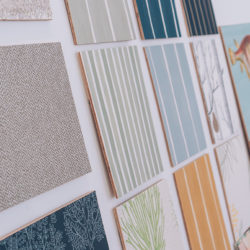 Taller Design Studio
C/ Mateo Obrador 10, Palma