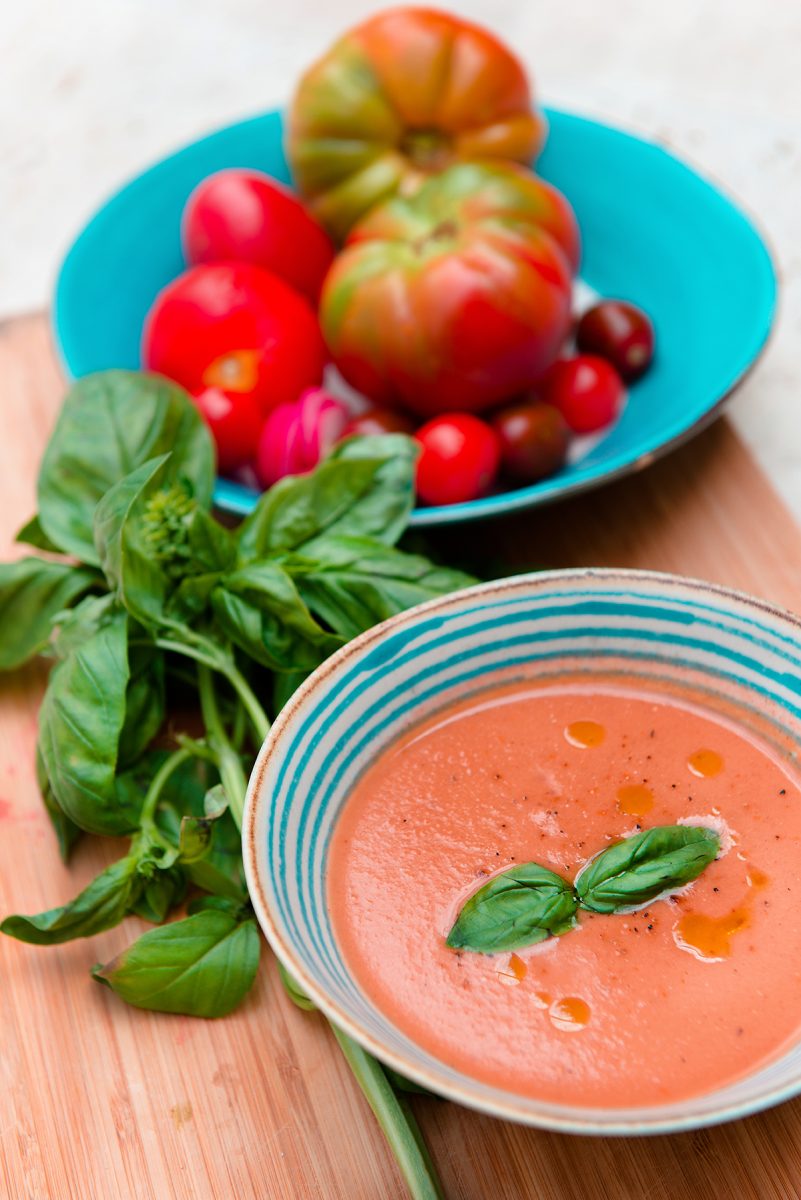 Serves 4
Ingredients:
340g fresh tomatoes
100g cucumber
300g strawberries
1 large clove of garlic
30g Olive oil
Large handful of coriander leaves or tarragon
50g day-old bread
10g sherry vinegar
Salt and pepper
Roughly 1 cup of water
Roughly chop tomatoes, cucumber, strawberries, bread, garlic and herbs and place in a large bowl. Add the olive oil and season with some salt and pepper. Mix to combine and leave to rest for about 10 mins. This will allow the flavours to combine and intensify.
Blend together with half of the water. Add the rest and more if you'd like, to achieve your desired texture. Finish with the sherry vinegar right at the end and check seasoning.
If you want a really smooth texture, pass through a sieve.
Place in the fridge to chill and serve cold.
Chef: Aoiffe MacHale