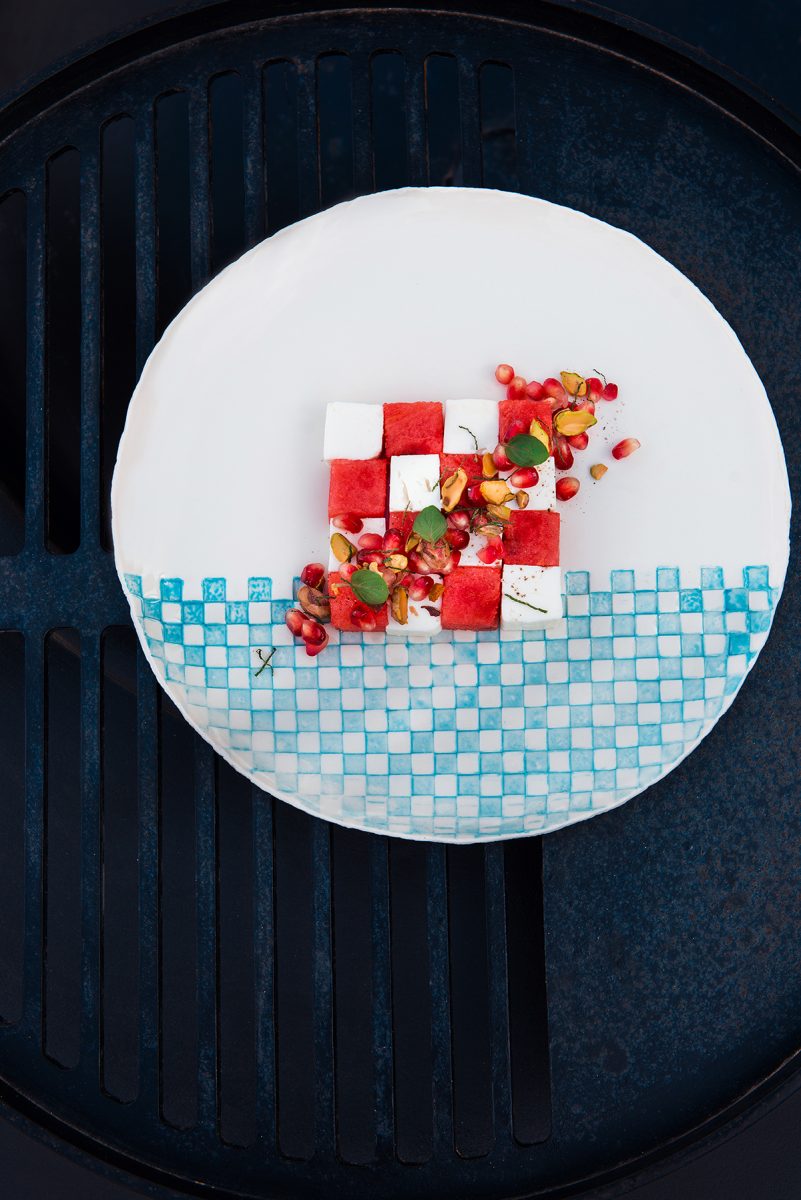 Serves 4
Ingredients:
1/4 of a large watermelon cut into cubes
150g Greek Feta cut into similar size cubes
50g Toasted and chopped pistachio
The seeds from 1 pomegranate
Handful of fresh mint
Drizzle of olive oil
1 teaspoon of fresh lemon juice
This is a really simple salad that relies on the freshness of the ingredients to do the talking.
Mix a little olive oil with the lemon juice and add a pinch of salt and pepper. Carefully dress the watermelon with this and set aside.
Chop half of the mint as finely as possible and save the rest for garnish.
Arrange the melon and feta on the plate in a checkerboard fashion.
Sprinkle over some of the toasted pistachio and the pomegranate seeds and some of the chopped mint.
Garnish with some sprigs of fresh mint.
Chef: Aoiffe MacHale