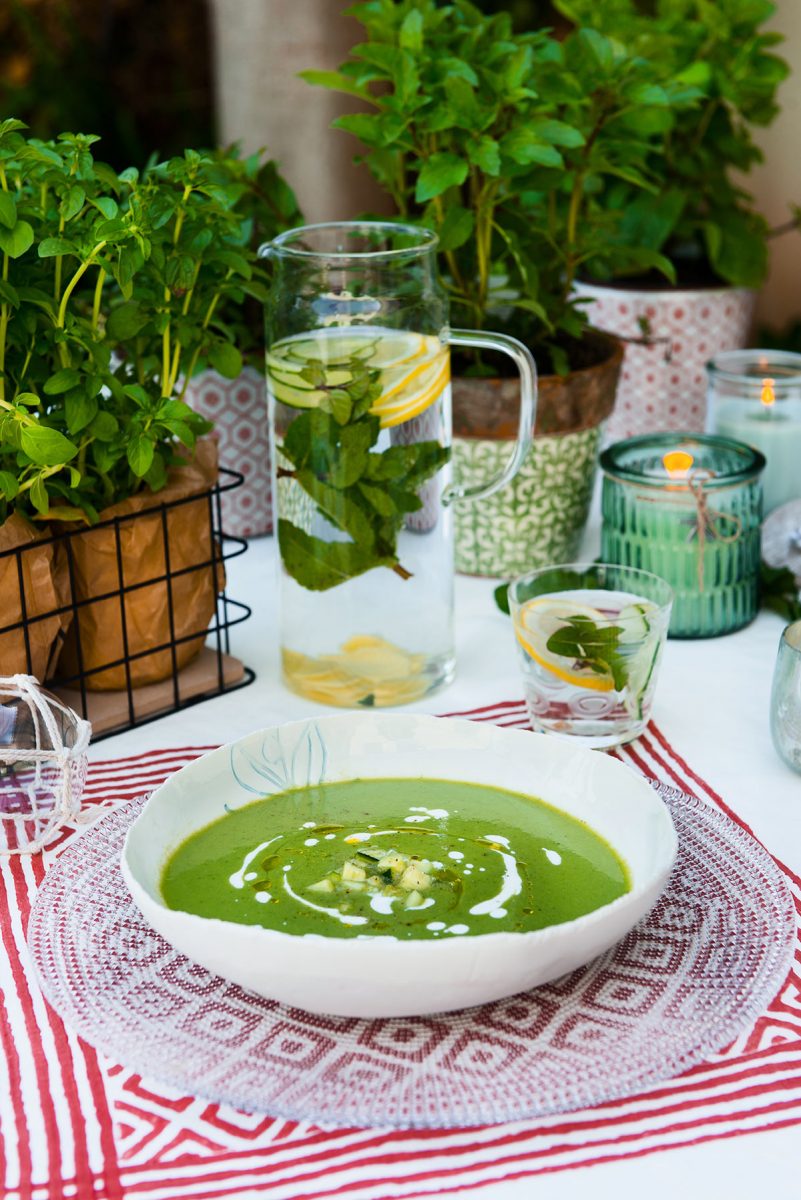 Serves 4
Ingredients:
4 large cucumbers peeled (I used both English and field cucumbers but either is fine)
Juice of 2 limes
1 jalepeno (seeds removed)
2 ripe avocados
1 large clove garlic
50g Baby Spinach
Small bunch of fresh coriander
Small handful of fresh mint leaves
170g plain natural yogurt/Greek yogurt
Olive oil
250ml water
Begin by roughly chopping the cucumber, jalepenos, avocado, garlic and herbs into similar size pieces and mixing together in a bowl.
Lightly season with salt and pepper and a drizzle of olive oil.
Blend these on high speed starting with half of the water. Add the spinach and blend, adding the water as needed to reach the consistency you like.
Finish with the yogurt and blend again. Check seasoning.
I like to strain this through a sieve to make sure its nice and smooth but you definitely don't have to.
Serve chilled with fresh herbs and a spoon of yogurt to garnish.
Chef: Aoiffe MacHale