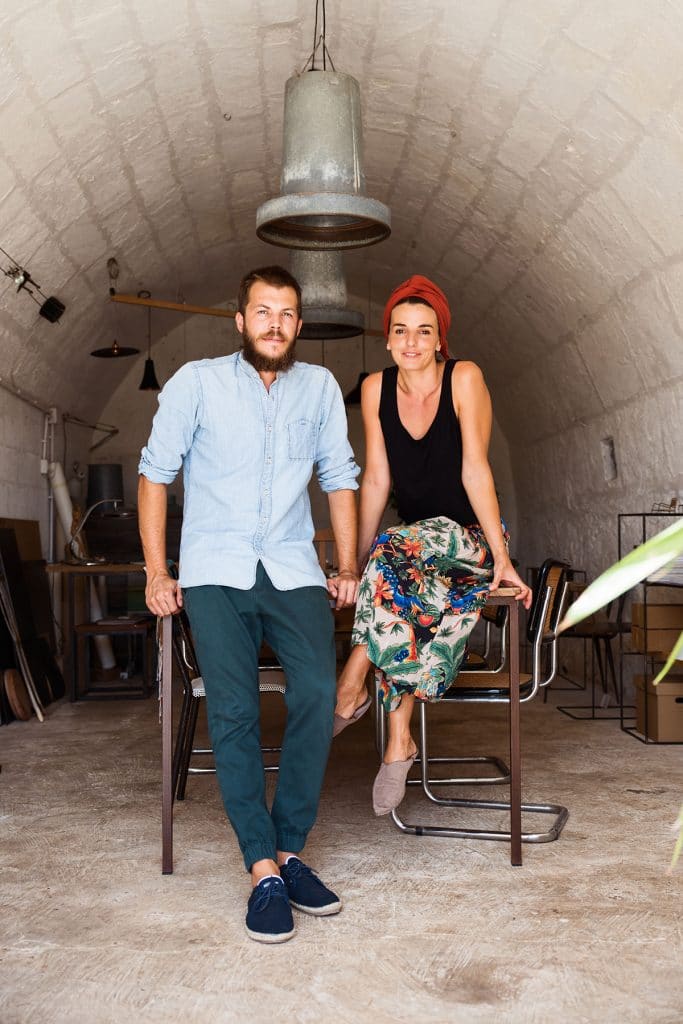 Everybody knows Slow Food. But Slow Design? Slow Design was inspired by the Slow Food- and Slow City-movements which started in southern Europe.
A slow design does not refer to the time needed to draft and create something. Similar to the gastronomy sector it´s about the time you take for the whole process, using local materials, and as few machines as possible.
The designer Alastair Fuad-Luke, a professor at the Finnish Aalto-University, developed the modern term of Slow Design in 2002 as a creative, sustainable design which respects the environment and resources of our planet. Instead of producing rapidly for the market, the Slow Designers work following the specific wishes of the client.
Nicoletta Mantoan (38) and her partner Alejandro Dumon (33) live and work on a finca close to Sa Ràpita. Nicoletta is an architect from Italy whereas Alejandro has French/Mallorcan roots and studied fine arts and statuary. Under the name 2monos the couple designs furniture and home accessories. Their handcrafted pieces are made to last for life – in contrast to industrial design and series production.
Their last project was a kitchen for a city house in Palma. They built the structure from blackened iron and all elements with solid wood which came from an ancient finca.
"Used materials increase the emotional value of a designer piece," Alejandro says.
As Slow Designers they also take care of details, manufacture door handles themselves, and apply old Japanese techniques which are chemical free in order to make the wood harder and resistant to insects. They let the iron oxidize outside and then work the material with oil and heat. For example, the iron bars can be used to make shelves for firewood, which can also be used as book shelves or benches if you turn them by 45 degrees. "When your living requirements change, the furniture has to adapt," Nicoletta believes. Friends from London want to convince the couple to move to the metropolis. But they both know that "Mallorca has a big influence on our ideas, and the materials and textures of nature inspire us."
Address details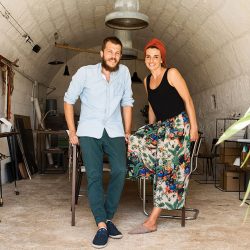 2monos
Sa Rápita km.7, Ruta Cicloturística de Campos