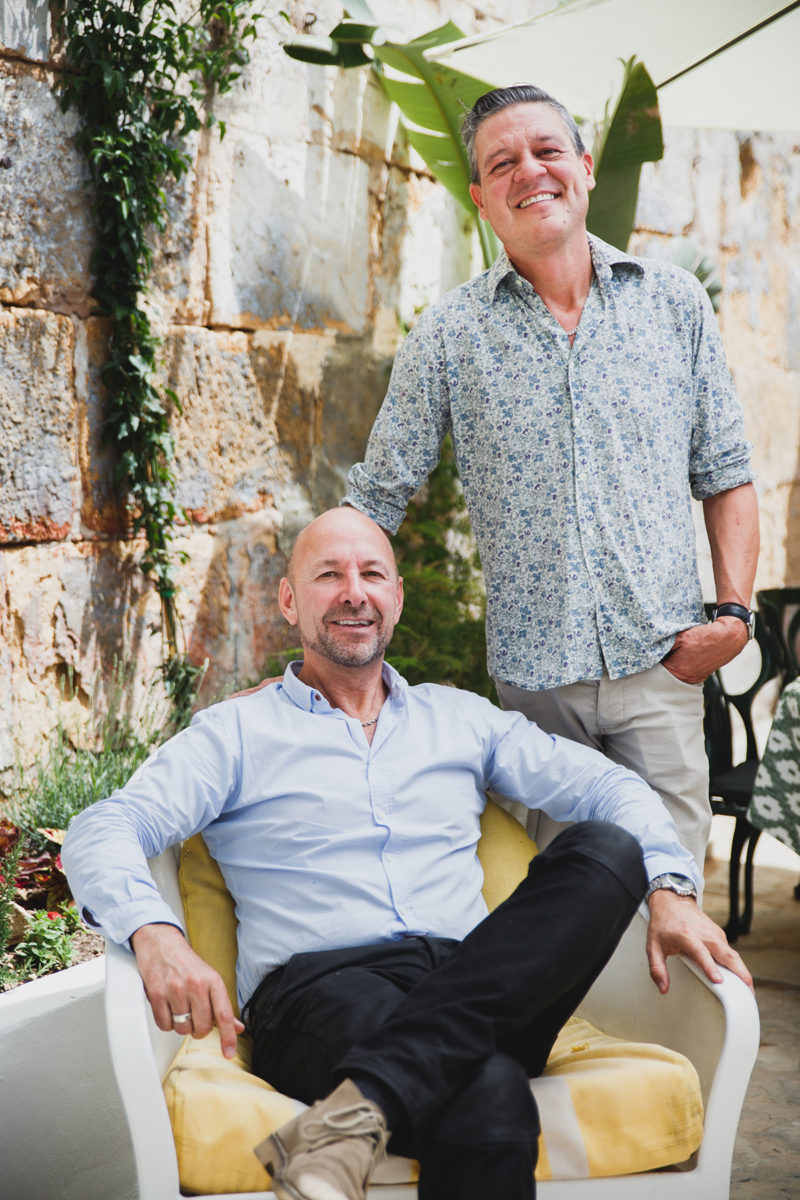 They say love is blind. That was certainly the case for me when I became smitten early last year: only this time it was a 19th-century six-bedroomed house, slap in the middle of old town Alcudia, which had captured my heart.
The minute I walked in the joint, I could see I was about to become a real big spender: three stories of original antique floor tiles, a roof terrace boasting the best view of the island I have ever seen, and it was love. "Wrap it, please, I'll take it, I said, as I turned on my heels doing my best Alexis Colby impersonation. 'Obviously, these old tiles will have to go. Put in wall to wall carpets immediately,' I snapped jokingly at the bemused estate agent.
Buying this house is one of the rashest things I've ever done, second to moving to Mallorca to run Hotel Can Mostatxins after 30 odd years at the BBC. You see, I come from a family of non-risk takers. My father was a GP who lived with my Mum in the same house for almost sixty years. My brother and brother-in-law were both lawyers. We all had good pensions. Safety first. Moreover, what I hadn't counted on was the seemingly impenetrable planning process at the town hall: more on that in a moment.
So, speaking very little Spanish, and no idea about a renovation budget, we went ahead and bought the house together with an old friend: oh, and without a structural survey, lawyer or any clue about what the monthly mortgage repayments would be. Hardly surprising then that I have had a fair few sleepless nights over the past year.
Several quotes for modernisation later and I was getting jittery, 3am cold sweat jittery. Not only that, but weeks had gone by and the planning office in Alcudia had still not responded to my application to modernise the house. With no appreciation of the nuances of the 'obra' system, I had blundered about not knowing my major from my minor. Tax to pay on that as well? Off to the bank again… What was going on? There is an oft' used expression on this island, 'poco a poco,' or 'little by little.' My background in breaking news does not get this concept. Sometimes a little 'rapido a rapido' wouldn't go amiss, in my opinion, particularly when it comes to Ikea's transport arm but that story is for another day.
Nine months on and our house was starting to feel like a dusty millstone. I avoided walking past it on my way to work and the only time it felt useful was to dry the hotel's towels in the back garden. What on earth had we done?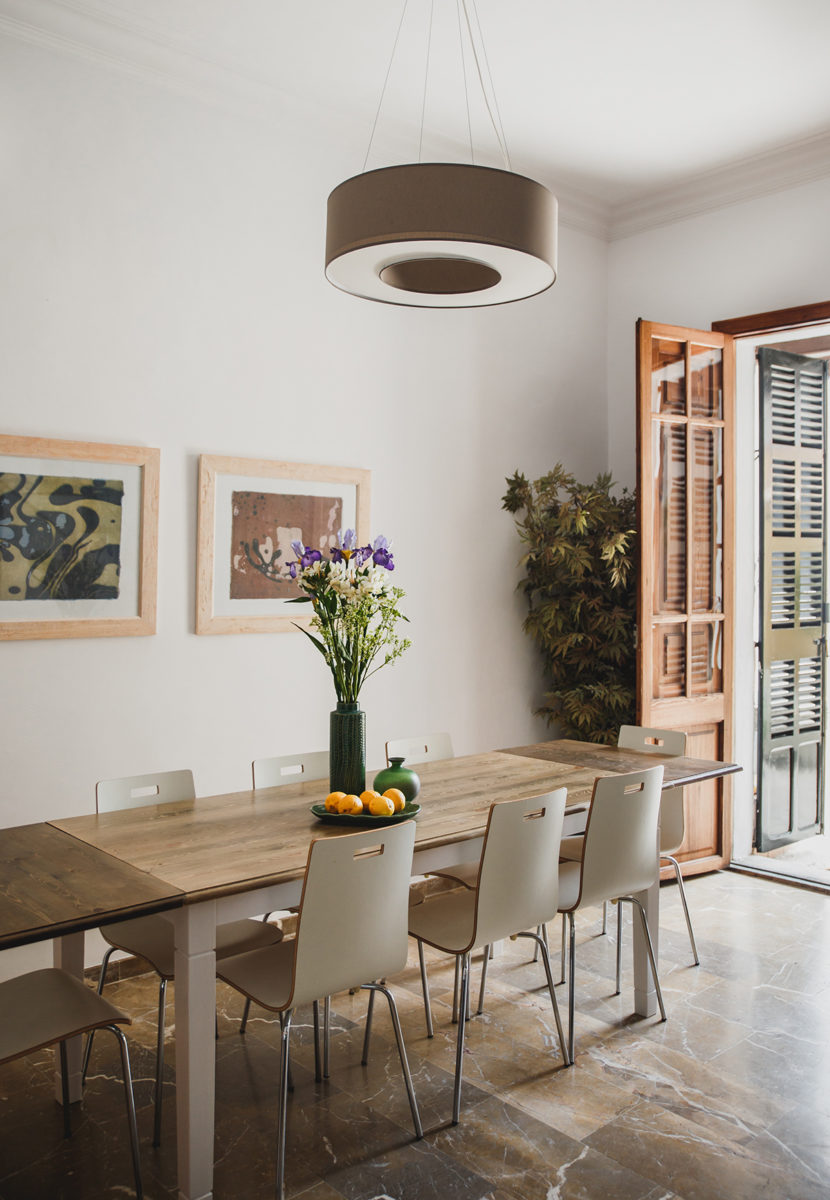 A letter from the planning office. Permission at last? Of course not. Just a directive to check if we were connected to the mains water supply and sewage system. I hadn't a clue. If we were not, this would mean digging, digging through those beautiful Mallorcan marble floors we had bought the house for, and hiring an archaeologist to check for possible Roman ruins. "A year's delay – if you're lucky". Gibbering fear. My friends started saying I wasn't acting normally any more.
They say it's darkest before dawn, but then, all of a sudden, everything just fell into place. By a total fluke on about our sixth modernisation quote, we stumbled across a wonderful builder, Rick Franklin, British expat' and former ballet dancer, through a friend of a friend. One of life's good guys, he rocked up every day at 9am and worked his socks off until 5pm, and some, with his sidekick Colin. No siestas for them, and no supervision required either. On time and on budget – how often does that happen?
By the end of the season, I was so burned out, I just handed the house keys to Rick along with a big bag of Tetley tea bags and said, 'Please just get on with it. I'm taking two months off away from the island.' We also found a local English speaking aparejador, Patrick, who steered us swiftly and effectively through the planning department roadblocks in double quick time. Finally, things had turned a corner.
So, when Rick rang me to say he'd lifted the manhole in front of the house, flushed the loo and the contents had emptied gaily away into the municipal sewage system, just as they should do, I cracked open the champagne. Never has the discharge of human waste brought such relief.
Just over a year since we sat in front of the notary and bought the house, the dust has settled, been swept away in fact. The house repainted outside and in and we are now the proud owners of a fully modernised, stunning, six bedroom house in the best location Alcudia has to offer: a mere blink of an eye in Mallorcan time, but it felt like several lifetimes to me. We plan to move in at some point, but for now we want to share our story with new friends and are offering Can Grande for holiday rentals.
'I have never known anyone with so many cushions,' my Dad once said about my partner, Rudolph. Today, Rudolph came home with another 25. That must surely mean the house is finished. And, indeed it is. Would I have embarked on this project had I known what was in store? Probably not. Am I glad though that we went for it? You bet.
Can Grande, Carrer de Cristòfol Colom, 12 in the heart of Alcudia, is now available to rent on a weekly basis. Send an email to office@helencummins.com for more information.