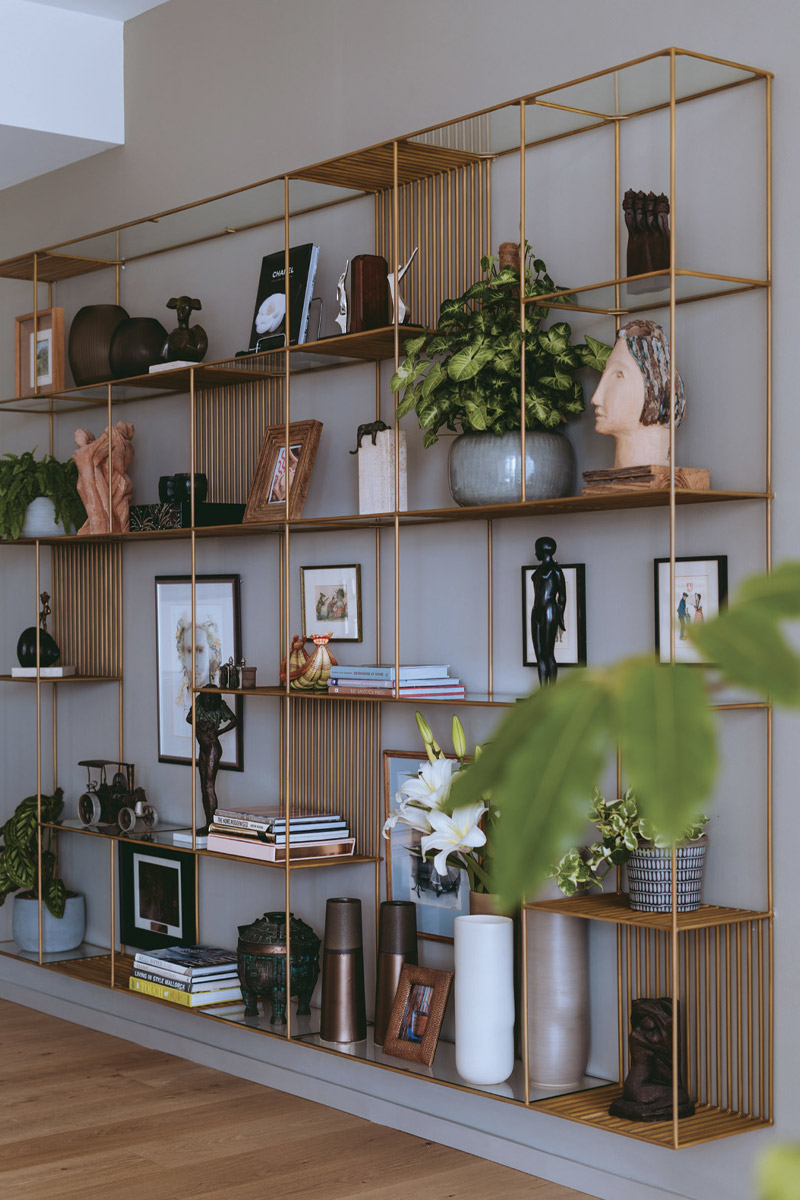 Any Mallorcan project in need of expert metal-work can count on the exceptional services of Pradas Art, master blacksmiths since 1954. "We're a third-generation business," says Gumer who, with his brother, Toni, heads the family forge in Son Castelló. 
The blacksmiths design and craft everything from door grilles, coffee tables, staircases and glasshouses to art installations. They get commissions from across the world and yet you won't find them on Instagram or Facebook. 
The Pradas secret? Gumer is only too glad to reveal: "We work with a talented and highly trained team. Some began their career with our father, Bonifacio, and even our late grandfather, Gumersindo. Like us, they grew up in the forge." Bonifacio is retired, but Gumer and Toni's devoted mother, Marita, still keeps the books. 
"It's not just the team who are family, but our customers too. Some have been coming to us for decades, don Antonio for example." Gumer is referring to award-winning architects' studio Antonio Obrador who, at the beginning of his career, took advice from Gumersindo on ornamental work. The studio went on to collaborate with Bonifacio, so that Gumer and Toni learnt their trade working on his celebrated projects. 
Business comes through word of mouth. "We have no social media. Why would we? Our customers are loyal and the best advertisement for our business. Perhaps they first engage us to repair an antique fence. Then we're asked back to create a bespoke coffee table. In the end, we're helping build an extension to their house!" 
Pradas' happy customers are a mix of Mallorcan and expat, and not just found on the island. "We get many unique commissions from abroad, particularly countries like Norway and Switzerland where local craftsmen are more accustomed to woodwork." 
Top hotels have come calling. A particularly impressive Pradas project is a conservatory built in classic Parisian style at the luxury Finca Serena resort. The brothers have worked with acclaimed artists, such as Pedro Cabrita Reis, one of Portugal's most famous. Reis' collaboration with Pradas, Fallen and Standing, was exhibited at Palma's Galería Kewenig in 2016. 
Gumer's passion for his trade is red hot. "I love research, so when we were asked to create a canopy for entrance to the Hotel Majestic in Barcelona in a style inspired by nearby Gaudí buildings, we were delighted to work together on it. Matching traditional styles with modern techniques—that's our hallmark." The brothers' long-standing customer and friend, Obrador once told them, "Your grandfather would be proud." Mallorca can be too. 
Gremi Teixidors 24D, Palma | Tel +34 971 667 302 | www.pradas-art.com
Text by Ciarán McCollum  | Photos by Sara Savage