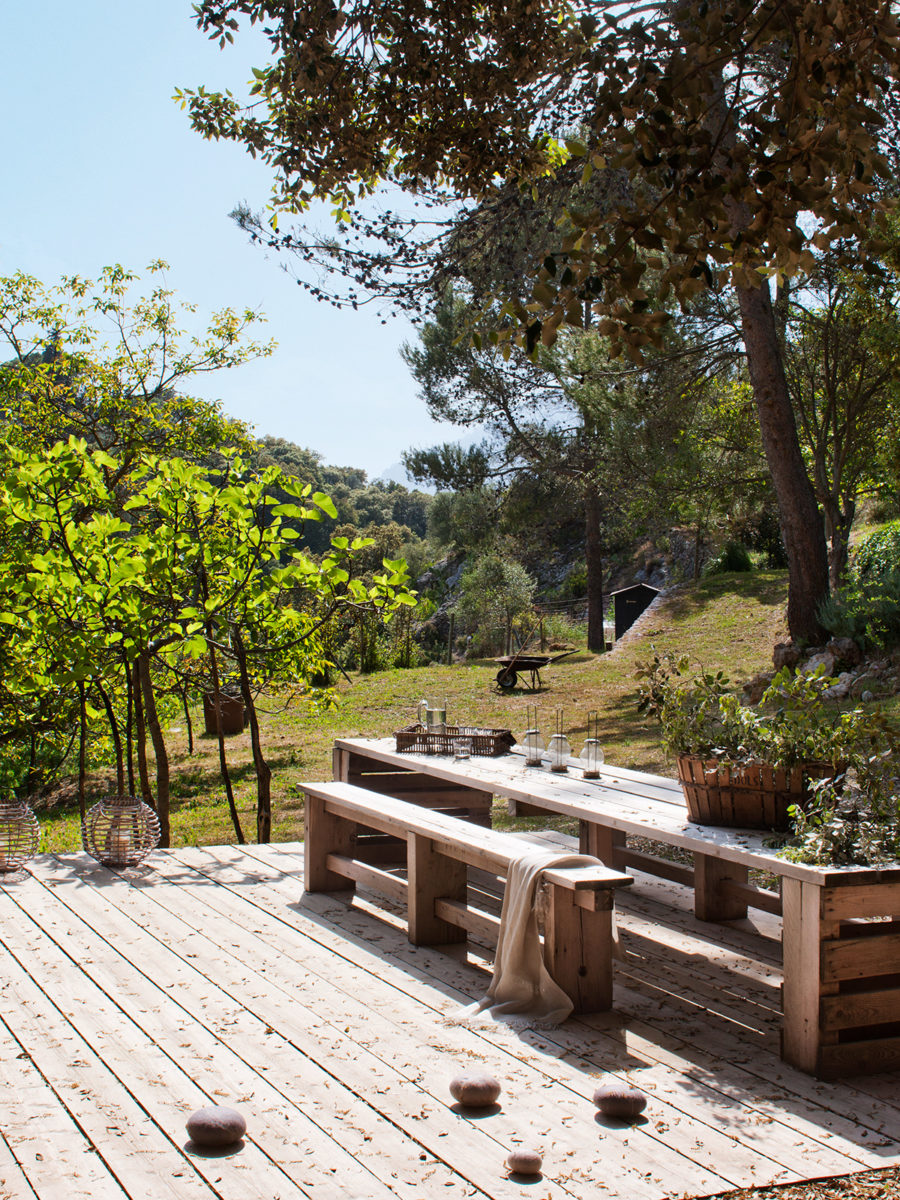 With this hidden refuge in the precious Serra de Tramuntana hamlet of Orient, the team at Sa Pobla architect firm Sagristà Simó Arquitectes prove that austere simplicity can equal stylish sanctuary.
In designing the interior, Emili and Margalida tap into that adroit Scandi knack of mixing low-cost furniture from IKEA with recycled and mid-range pieces in an exemplary way. Combined with pine floor coatings and concrete beams, the result of the design is a family haven; a place in which adults and children can live, rest and play in peaceful happiness at weekends and during holidays.
At the height of the Mallorcan summer, this ecologically-sustainable mountain retreat remains blissfully cool. Cross ventilation is achieved with the construction of a rectangular prism opened at the extremes, cultivating the ideal temperature. Graceful laminated panels that merge with the surroundings keep the facade well aired, preventing humidity – that bane of island homes.
Of course, the noble oak trees standing in the grounds – some centuries old – also provide grateful natural shade in the hottest months. Relaxing, comfortable shelter in harmony with the environment; a perfect fusion of nature and modernity in the Serra.
Photos: Mauricio Fuertes & Andrea Pussin
Address details
Sagristà Simó Arquitectes
Carrer Capità Pere, 34, Sa Pobla