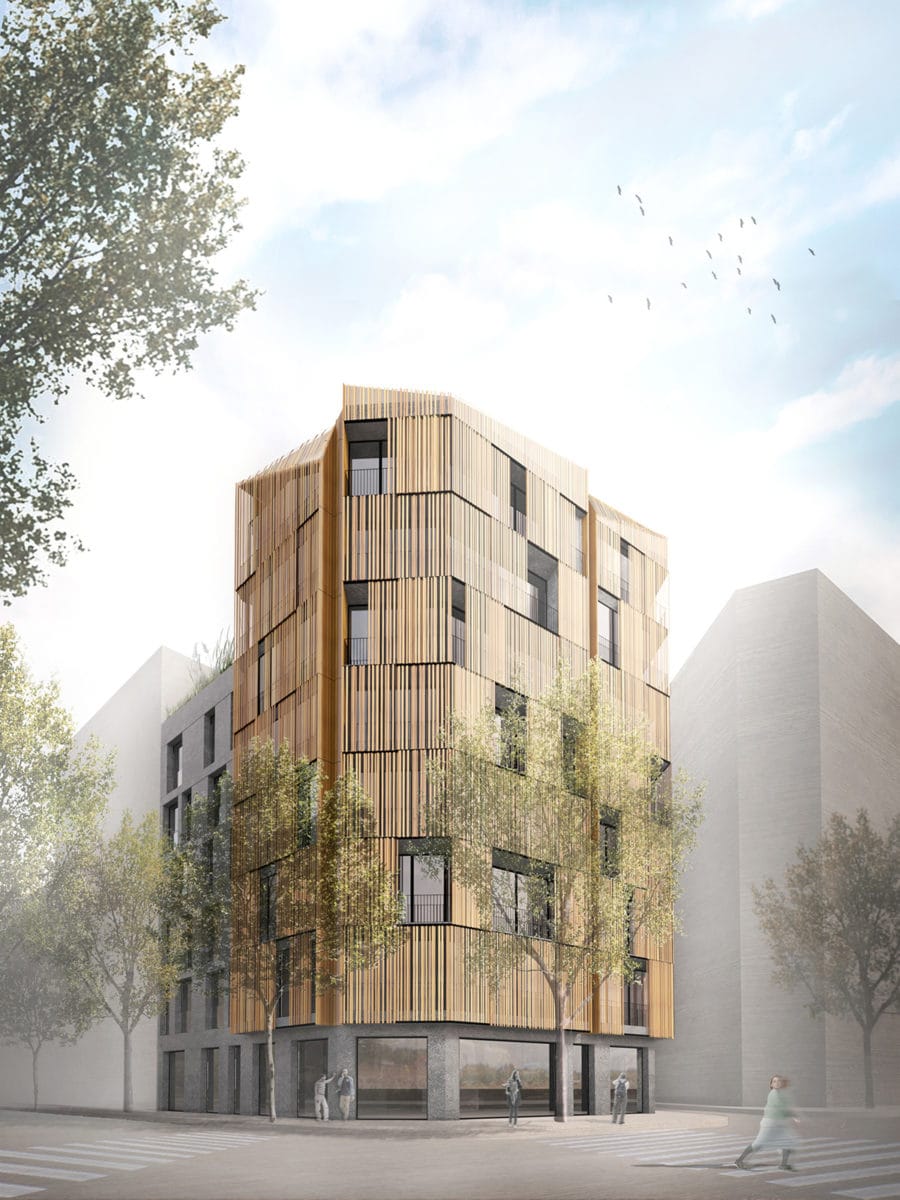 After having worked all over the world, destiny brought together Jaime (a Mallorcan who graduated in Barcelona) and Paloma (born and graduated in Madrid) at the University of Columbia (New York). There, they accomplished Masters in Advanced Architectural Design.
Afterwards they travelled to China, where they worked for OMA, the agency of Rem Koolhaas: one of the most original architects of our times, whom they admire boundlessly. For this, they designed and developed the concept of a project with 1,100 residential units in Singapore, which gained the international building award 2015.
Those influences, in combination with the experience Paloma garnered in Gtects, an architect's office which collaborates with Frank Gehry, and Jaime's work collaborating with Hariri & Hariri (Iranian architects), as well as various projects for Louis Vuitton, confirm the singularity of their works. To be emphasized is the complete harmony in which they work with each other and the way they involve their team members actively in the development of a project. "Our office is actually more like a workshop," says Jaime.
In 2008, they decided to found their own office in Madrid and established their main base in Palma two years ago. In the meantime they won a dozen awards, had three children, and gave seminars in London (within the scope of the world's only masters programme that concentrates on interior design for retail and commercial areas) – organised by La escuela de arquitectura del Instituto de Empresa.
Jaime and Paloma are very discreet, but experts in "concept", which means to create groundbreaking, aesthetic, and successful ideas.
Paseo Mallorca
Clínica dental
Relojería Alemana
MM House
MM House
MM House
MM House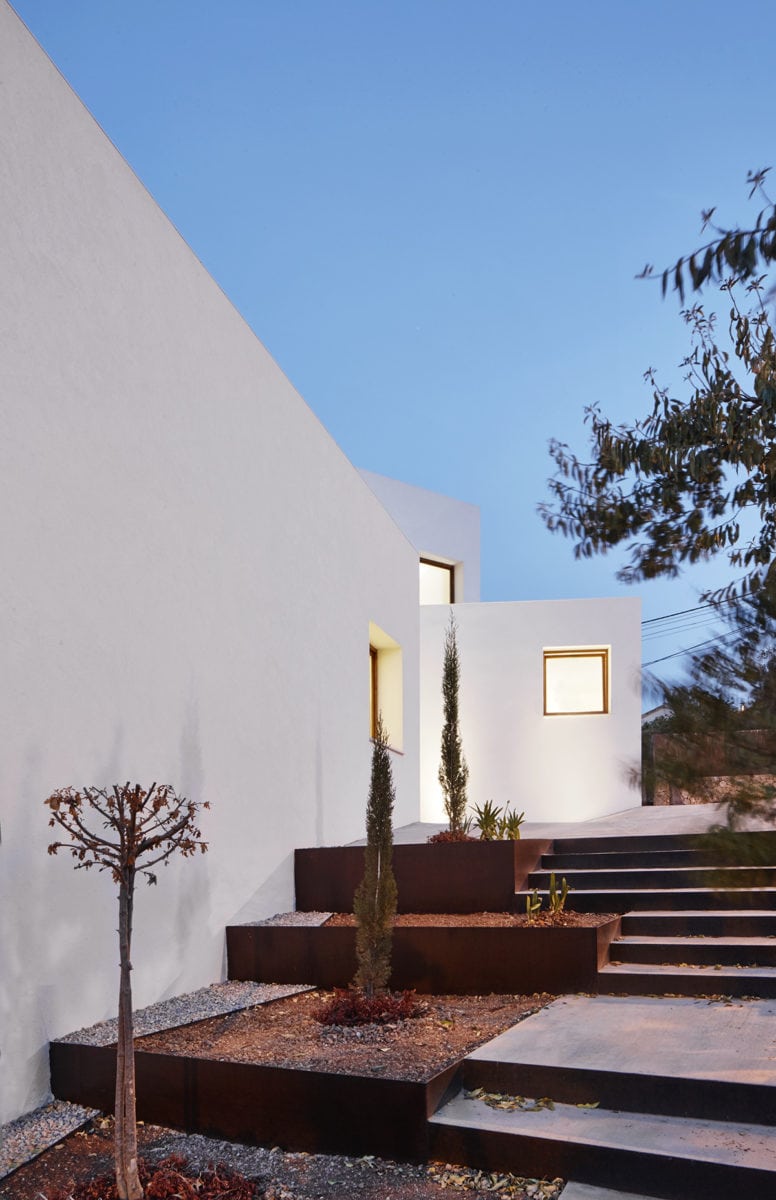 On Mallorca, they developed several projects with the famous Relojería Alemana on the Paseo del Borne, which has already appeared on many international magazine covers and won the 'Best of the Year Awards 2014 NYC', 'WIN Awards 2014 London' and '40 under 40 Awards Chicago'. Additionally, they created the scheme for the shop in Port Adriano, where they applied a rather radical concept for the point of sale, which is not represented with the usual sales counter, but a table with two armchairs. They received four international awards for that and, if you look at all their projects in detail, you will find numerous others.
Further projects on the island of which they are proud include: A futuristic dental clinic; the reformation of the Purohotel – for which they even designed textiles and furniture – and several private houses like the 'passive house' in Génova, which concentrates on views, noble materials, and energy efficiency. Moreover, the Hotel Ca'n Bordoy, which promises to be spectacular and boasts an enormous garden, and the new INSIGHT store of the Turzi brothers, which is based on the 3-D logo and kaleidoscopic influences.
Answering the question of how they define their style, Jaime and Paloma say concordantly: "Style does not really interest us; we do not impose directives but rather look for what best fits each project. Absence of style is much better for the customer."
Their brilliant ideas derive from a brainstorming which covers all the particularities of the project – looking at everything that is necessary. Jaime adds: "In the end it's like in a laboratory: for one project you often send 50 different proposals, and you don't even leave the design of a light switch to chance. There is one agenda with basic necessities of the project and another one with all sorts of crazy details."
Recently, they were allocated a very challenging project: An American chain of gourmet cafeterias which will count with numerous subsidiaries world-wide. This project not only involves architecture, but also sociological aspects and a business plan. In this case, four seconds you save when selling a cup of coffee can mean a revenue of millions. Jaime stresses: "Ultimately, it is easy to create something beautiful in retail – what is more difficult is to manage to make it profitable; that's why we involve our clients as much as we do – because a good project depends on a good architect as well as a good customer."
Discover more top architects in Mallorca!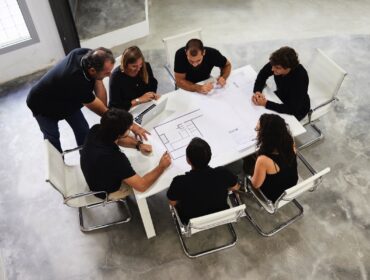 Discover which architects in Mallorca are changing the island's property landscape with their forward-thinking sustainable designs.
Address details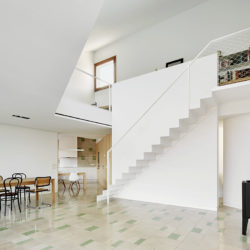 OHLAB
Carrer Manuel Guasp, 6, 07006 Palma