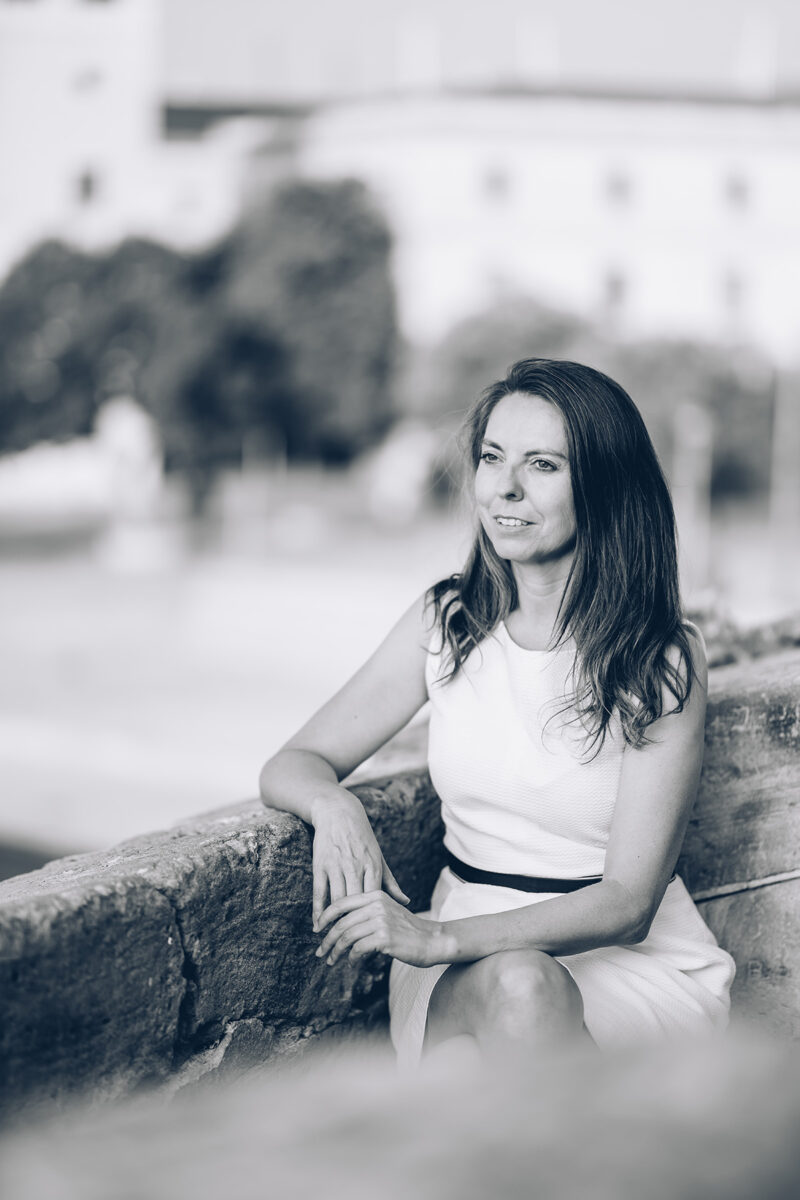 "Come in, sit down. Would you like a water?" says Dr Estrella Fernández, welcoming us in to her elegant clinic in Palma. "It's good for you to drink," she says smiling, as we take a sip. It didn't take long for the established doctor in Oculoplastics to make us feel completely at ease. There is no noisy waiting room nor lots of doctors bustling around, just Dr Fernández calmly working at her own pace. "When a client comes in to see me, they get my full and focused attention," she says, promising the highest level of privacy. "I do a personal analysis of the face and eye area to see where areas can be enhanced," she confirms. This doctor might be an expert in facial rejuvenation, but helping her clients feel comfortable in themselves is why Dr Estrella Fernández is so acclaimed in her field. Her work goes deeper than just surface level.
Following the name Dr Estrella Fernández, there is never a shortage of credentials to appraise. She is first and foremost an academic, awarded the highest grades in Medicine at the University of Zaragoza, as well as earning a membership at the prestigious European Society of Ophthalmic Plastic and Reconstructive Surgery – where only five Spanish doctors are represented. Her successes in academia inform her work, where she continues to research the latest in anti-ageing techniques. "Stem cells are a big part of what we're investigating at the moment," she says, proud to be contributing to the global field. She has dedicated over 20 years to research but equally, just as much time to her practice in Palma. "I'm a doctor, I help my patients in whichever way I can to reflect who they are," she says, "that's ultimately what my passion is; to help people in Mallorca feel better in their own skin."
All of the treatments offered by Dr Fernández are personally tailored. The muscular structure and movement of the face, the type of skin, the genetics of the person and their lifestyle are all accountable in her work. "We are all made-up in different ways so the level of treatment is exactly the same," she says, before emphasising one key point. "I don't make any drastic changes, what I specialise in is enhancing what is already there," she explains. "I'm looking at the whole structure of the eyes and face, rarely focusing on one particular detail." Wrinkles and small lines are what many seek to erase but Dr Fernández maintains that the best expression is our own. "I value what makes each of my patients unique, without ever taking away who they are. All my treatments are non-surgical and mildly invasive."
There is little recovery time after seeing Dr Fernández and patients leave her clinic feeling brighter and more energised than before. Dark circles are lessened, cheeks are fuller, lines are smoother and eyelids are lighter, finally aligning inner youth with the biology of appearance. A testament to who we are within and a fine example of what we can become.
Text by Rosie Foot
Photos by Sara Savage
Address details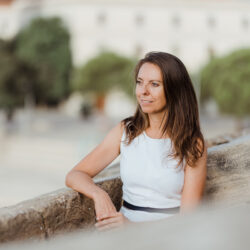 Dra Estrella Fernández
C/ Sindicat 74, 1-B