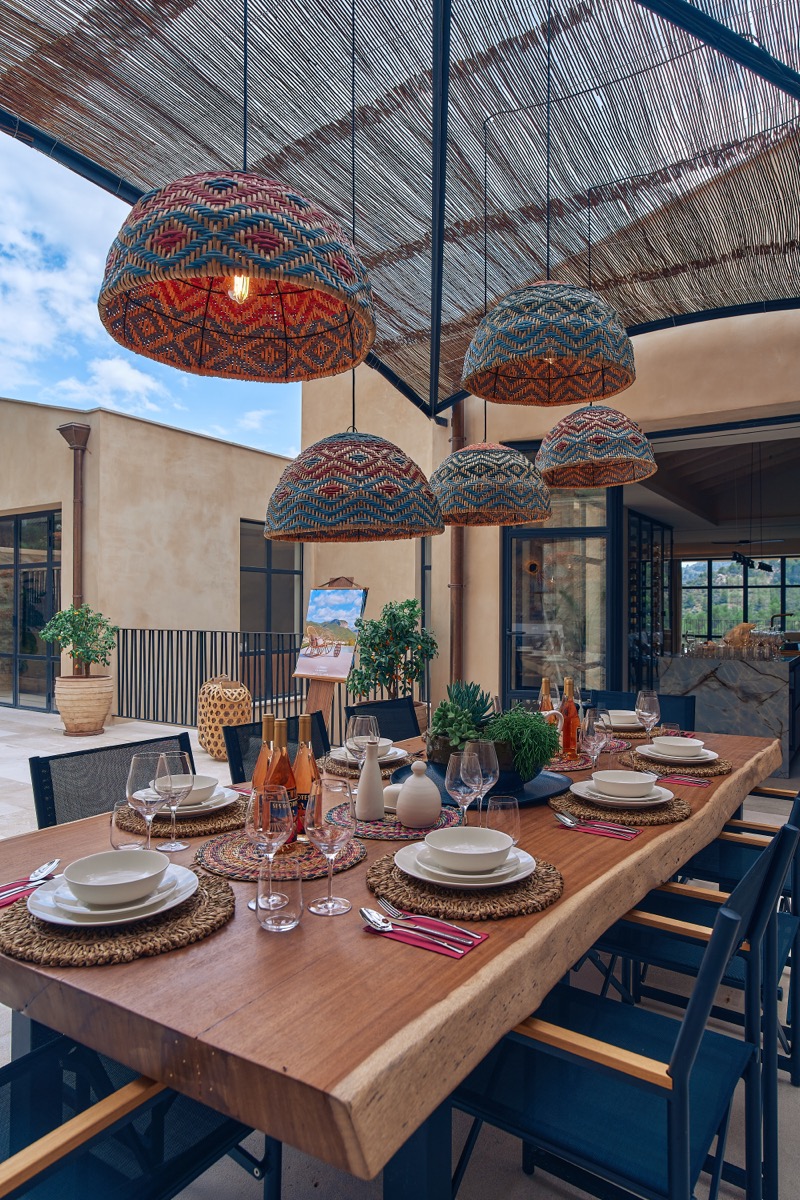 Located in the tranquil area of Alaró is this 5-bedroom new construction sustainable villa, set at the highest point of the village with spectacular views below, and acres of National Park behind. While the stunning property is located in the upper, old part of the village, it's still within walking distance of the centre, with its bars, restaurants and bustling market.
Unlike other properties for sale in Alaró, this villa has been built to the highest standards in terms of sustainability, beautifully designed inside and out with a carefully distinct Mediterranean style. This villa offers the perfect family life to those looking to enjoy a luxuriously quiet Mediterranean lifestyle a the heart of the island, while still being 20 minutes away from Palma by car.
Property Interior
Enter the house through the large arched front floor to find yourself in the spacious lobby from which you can already contemplate the stunning views into the courtyard garden as well as the staircase and lift that lead to the upper floors. The ground floors includes a spacious office and bedroom with en-suite, that could be used as accommodation for staff, as a gym or as a laundry rooms.
The top floors are designed around the balcony, with an open plan that includes kitchen, dining spaces, a games room and vast sitting room. All rooms are interconnected and offer flexibility for an easy laid-back living. The kitchen is equipped with state-of-the-art appliances and offers open views into the terrace, as well as different integrated sitting areas. While island life is mostly lived outside, the living areas are completed with cosy fireplaces and underfloor heating, which will make life at home even more comfortable during the winter months.
In the first floor you will find three en-suite bedrooms as well as a stunning master bedroom completed with a large dressing rooms. The bedroom includes a fancy coffee station to get your daily caffeine hit while enjoying the stunning views. The villa is completed with a large garage with parking for two cars as well as two electric Vespas that will come in handy to zip to Alaró's charming village square.
Property Exterior
Balconies to the front offer the perfect place to enjoy the views and sunsets, while terraces to the rear offer everything you could possibly need for outdoor living and lead you beyond the infinity pool to your own slice of National Park and even more spectacular views.
From the rear terrace you see the large pool's infinity edge and olive groves beyond. Follow the steps through greenery to reach this pool terrace with its separate sun lounging area, multi-level pool and bar – the perfect place for family and friends to gather and enjoy Mallorca's famous sunsets.
Property Location
The property is situated in the beautiful village of Alaró, in the foothills of the majestic Serra de Tramuntana mountains. With a peaceful village feel, stunning views all around and lack of holiday tourism, it has become a popular place for expats to purchase property.
Surrounded by hiking and biking mountain trails, and yet only 20 minutes drive from the city of Palma, it is an idyllic place to settle and enjoy the best that the island offers.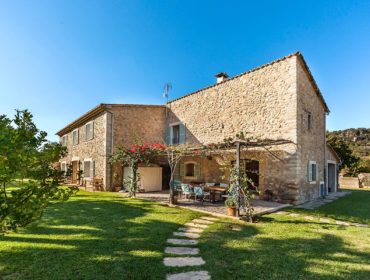 Alaró offers properties for those either seeking a rustic finca with land or a charming period townhouse.
Local Amenities
Alaró has largely remained an authentic town, offering a high standard of living. It's town has a weekly Saturday market that sells fresh local produce in its delightful square, perfect for a sunny morning coffee before heading off into the mountains. Half way up its mountain Puig de Alaró, on the way to Castell d'Alaró, you will find one of its legacies – the family run 'Es Verger' restaurant that has been slow cooking lamb in an authentic way, for decades.
With proximity to the city, many amenities and international schools, it's an ideal family location.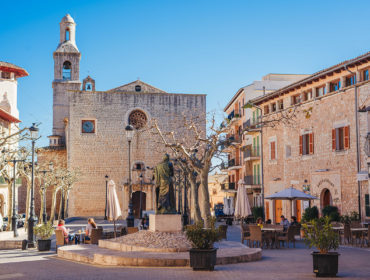 Find out all you need to know about Alaró in Mallorca. From living in the area to the town's best hotels, restaurants and local events.
What we love about this property
"Its stunning views over Alaró, sustainable high-design and distinctive features."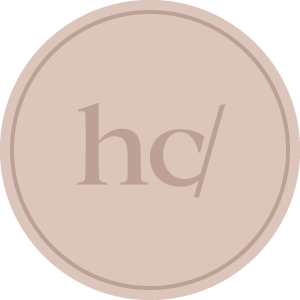 Tell me more about this property!
The real estate agency selling this property will be happy to answer any questions you may have. Simply fill in the form below and the agent will get back to you shortly.
See below for more Villas for sale in Mallorca!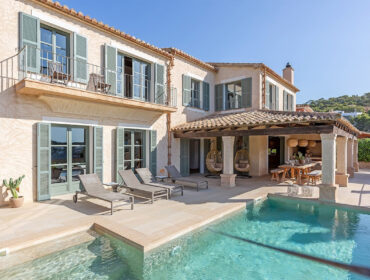 Discover the best Mediterranean villas for sale in Mallorca handpicked by Dr. Helen Cummins and team of local property experts.