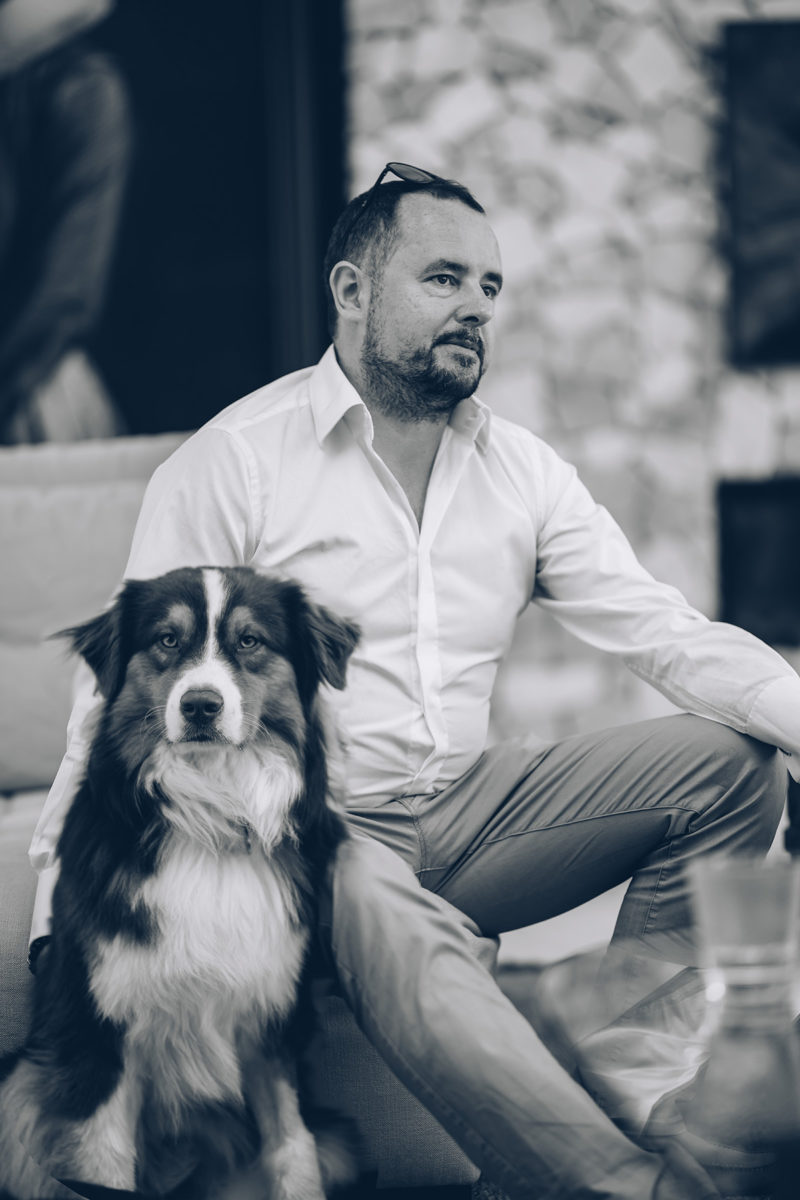 We pull-up on a hill in Son Vida and look down onto our meeting place, a luxury villa with Mallorcan stone walls. The gates open to reveal a sweeping pathway which brings us to where property developers Fabien and Charlotte Leduc stand smiling. They welcome us in and we're shown through to an impressive living area with floor to ceiling windows. Fabien expresses how happy he is with its design before reeling off two other properties he and Charlotte have also built. A journey that – without the help of Lionsgate Capital – wouldn't have come together so smoothly.
After arriving on Mallorca and falling in love with what Fabien calls an "out of time notion" in Santanyí, they decided to stay and develop luxury properties. He talks of the financing that started his adventure, before detailing a difficult time when the bank proved reluctant to fund his second property. Fabien, relaxed on the sofa, says that it was understandable given that his first property was still under construction. He talks of looking for other alternatives, but pauses, before chuckling and clapping his hands. "Then I saw the light! How? Opening up abcMallorca of course and this is true." We laugh. "It's not a joke! I read an article about Lionsgate and I said 'ok, let's give it a shot.'" What happened after is what Fabien calls "a proper job", describing their strong work ethic and generous support throughout the process.
We mention how difficult it can be for non-Spanish speakers to buy property on Mallorca which induces an all-round nod in agreeance. Fabien describes their move from France and the challenges that came with navigating the Spanish banks, something that Lionsgate helped them with. "In the end, they saved me a lot of time, they take a fee, which given all the work done is something very reasonable."
Fabien explains that the key to the brief was to get the right team on board. "I had Maria Jose who was my go-to person, super straight, she loves her work. [Lionsgate] have good people – that's a skill." We pause. "Worth the fee?" "Totally" he beams. "I consider them a part of our [property development] team." We step outside onto a spacious terrace with a pristine pool. Fabien gestures the architecture, alluding to his future plans to grow the business. He expresses his love for Mallorcan stone and the way it relies on balance and careful alignment. We can't help but draw a line of comparison, as Fabien describes how his projects come together. "It's all about having good people around you" he says, as we admire the way each stone compliments another. We talk of the talent there is on Mallorca and Fabien agrees. It all starts with the people at Lionsgate.
Address details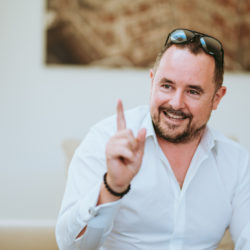 Lionsgate Capital
Constitución 1 1er piso, Palma