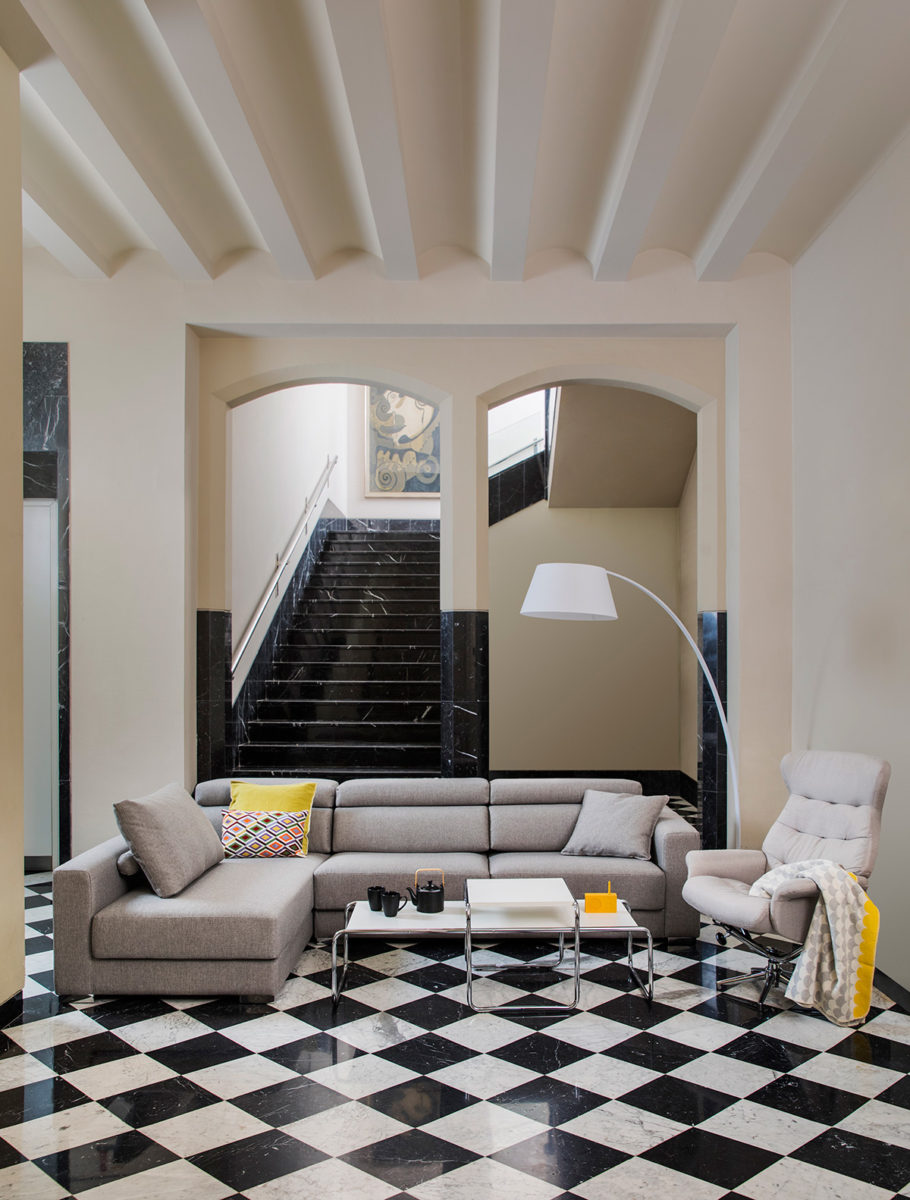 What we choose to surround ourselves often defines who we are. Our tastes, our hobbies, our passions. Some of us choose to surround ourselves with beautiful things, stylish furnishings and objects that inspire and impress. Others prefer to create a space they can cosy up in with sink-into sofas scattered with plump pillows. Those who love cookery want to fill their kitchens with elegant cookware, the latest gadgetry, designer appliances.
With more than 30 years in the world of furniture, decoration and homeware, La Oca Palma welcome visitors of all inclinations to browse their carefully selected collection and find what bring them joy. Returning to Palma with its reopening in 2019, La Oca Palma offers a fresh and exciting space to discover in the centre of the Mallorcan capital. Beautifully arranged environments invite shoppers to unhurriedly explore hundreds of carefully chosen items from the latest trends in furniture, home decor, household goods and accessories. Not sure exactly what you're looking for or searching for inspiration? The team at La Oca Palma is kept constantly informed of all the current trends in the world of interior design, as well as trained to identify the needs and aspirations of their customers. There's never a rush, you are encouraged to take your time as you stroll around the myriad of inspirational options for your home.
Styles of furnishings range from retro vintage to cutting-edge contemporary, design classics to industrial, and in a choice of finishes, textures and tones that will best suit your taste. You can choose from literally hundreds of possibilities to transform your home, and from diverse top-quality brands that include the likes of Alessi, Ethnicraft, Notre Monde, M114, Treku, Kartell, Stua, Smeg…
La Oca Palma is committed to contemporary and avant-garde design, sourcing the latest in furniture, decor and homeware at surprisingly affordable prices. You'll always want to return to La Oca Palma, and with each visit, you will be closer to achieving the home of your dreams.
Address details
La Oca Palma
C/Cardenal Pou 3, Palma