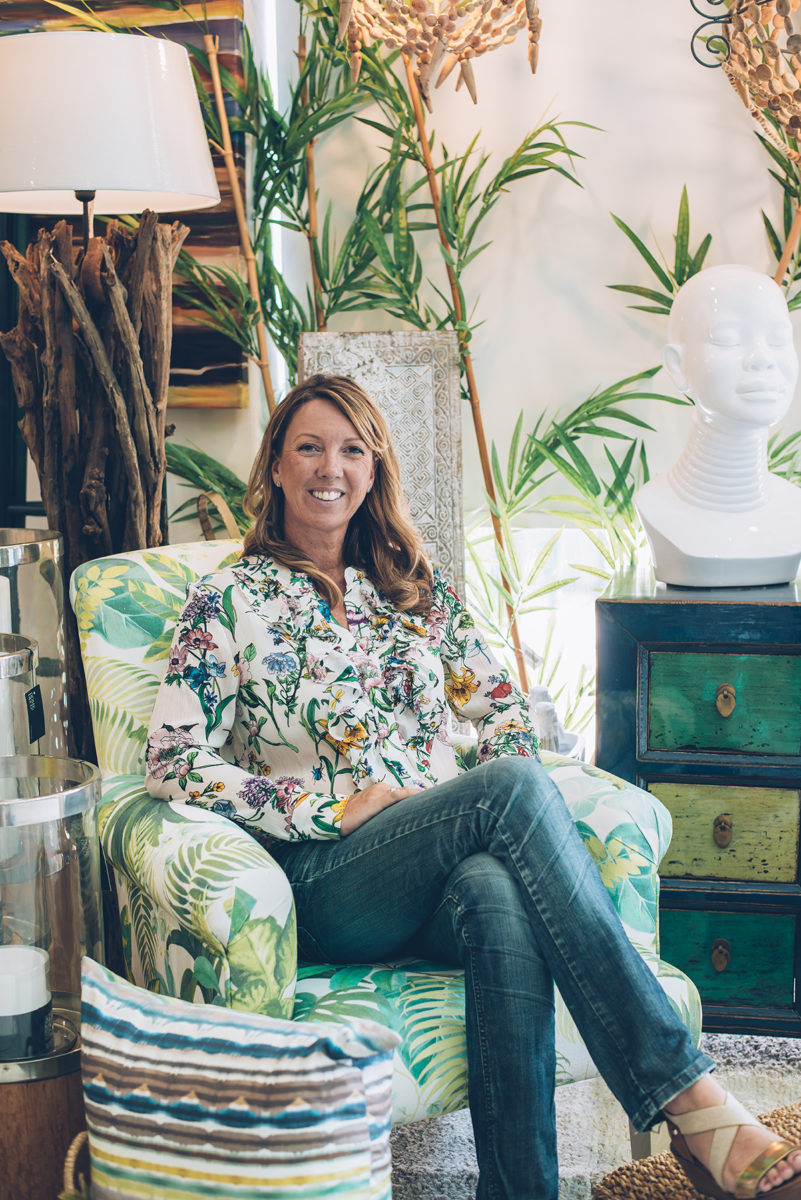 Following training in London – including an intensive course with celebrity 'House Doctor' Ann Maurice – Justine Knox began on a career path that a decade-and-a-half later has resulted in one of the best known home design companies on Mallorca. On one hand Knox Design is a decor and furnishings store, offering a wide range of products from international brands alongside those of niche independent suppliers in a vast and colourful warehouse-size space. The other side of the business is an interior design service, offering project management, home refurbishments, design and decor makeovers and home-staging.
"Fifteen years ago this was my dream of the kind of shopping and interior design experience that I wanted to offer to new homeowners in Mallorca," Justine explains. "I was a frustrated new interior designer struggling to find a decent range of quality furniture and home accessories on the island." Identifying this gap in the market, she began the business by taking over a failing furniture shop, the first of four stores that led her after "a lot of perseverance and hard work" to the present-day incarnation of Knox Design.
The British-born designer also puts the success of her business down to closely studying both the customers' needs and current trends, together with "a well-trained and motivated team who offer complete service under one roof…and always with a smile." When asked what it is that makes a successful designer, Justine thinks that "the finished design should be a lot more than a client would do for themselves, but not so far out of their comfort zone that they feel like it is someone else's home."
The firm has found a rich vein of business amongst British clients who have bought second homes on the island. And when decorating their properties Justine feels "it is important that their holiday home is not a replica of their main residence and has a different vibe to it in order for them to still feel like they are on holiday." There's also the practical side of to take into consideration – for example, most of her clientele don't have to think about "suntan cream on the sofa back in the UK!"
It's a family business, with her husband Bruce, and two children involved in its day-to-day running – especially her daughter, Marisa. Her mother is "extremely happy she has chosen to study interior design and is proving to be a bit of a natural. I often ask her to help me with my projects and she has great potential." Justine also considers Knox Design a fifth member of the family, "one that we have nurtured and watched grow like a child. We have been through the growing pains together and are now enjoying a stable young adulthood."
As well as "blood, sweat, and tears", the award-winning interior designer cites the partnership with abcMallorca as a key element of growing the business through the years. "Definitely the networking opportunities have massively helped, especially if you're starting a new business […] also the magazine makes sure that our adverts are seen by the right people in the right places."
And Justine is showing no signs of resting on her laurels. "Our plan is to continue to grow and expand the home stores, and we will continue our training and research to be the best that we can be." And what advice would she give to those thinking of starting a new business on Mallorca?
"Research your competitors thoroughly, make sure you're in the right location, and definitely learn to speak Spanish!"
Address details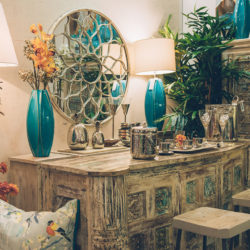 Knox Design
Calle Valencia 45, Santa Ponsa