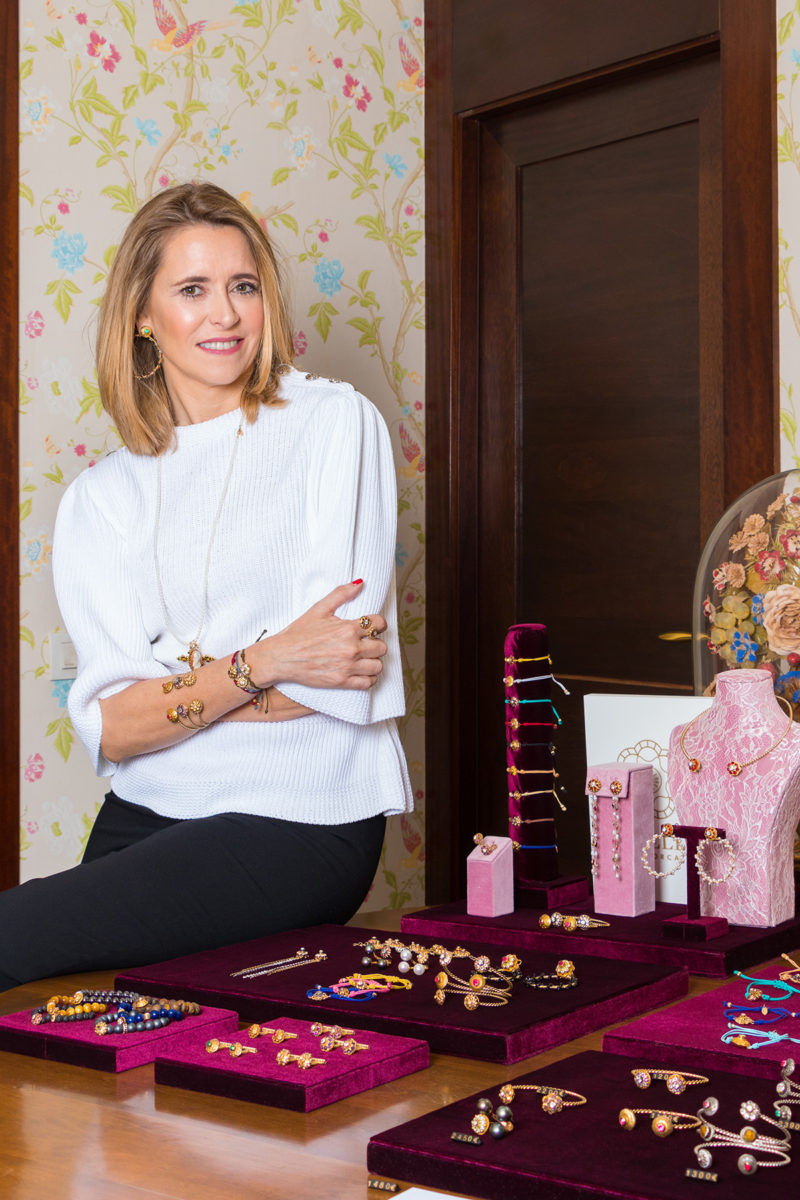 Like many before her, María José Castellví, fell in love with Mallorca. First it was her holiday home, and then five years ago, she decided to sell her Art Gallery in Barcelona and move permanently.
Her previous work as a curator had nourished her interest in art and design and she'd always visited galleries, auctions and antique dealers. She was appointed to the committee of the art fair in Barcelona and was on the guild of "Galerías de Cataluña".
It was at one of the island's antique shops that she came across the gold buttons worn on the 'gipó', which is the black top of Mallorcan women's traditional dress.
These pure gold buttons are now at the heart of Jouells, her bespoke artisan business. She repurposes them into rings, earrings, necklaces and cufflinks. In her Antique Collection, she has buttons dating back to the 17th to 19th century. Each are unique, and many set with precious stones such as sapphires, emeralds and rubies. Her New Antique collection are reproduction buttons, which she is able to replicate and make in silver as well as the traditional gold. Her third collection is called Signature, and gives her free reign to play with her own designs, giving the emblematic button a contemporary spin.
Jouells' showroom is situated in Palma and runs on an appointment-only basis. This allows María José to deliver a truly personalised service and artisan experience. "Often these old buttons are passed down through families, and people are really happy that they can be repaired and reused in different way," she says.The business may only be a year old, but it's already making a name for itself. This year, actress Agnès Llobet, of the popular Cable Girls series, wore jewellery by Jouells at a special gala to celebrate the Day of the Balearic Islands. Intricate, unusual and inspired by Mallorcan tradition; Jouells creates a work of art with each new piece.
Address details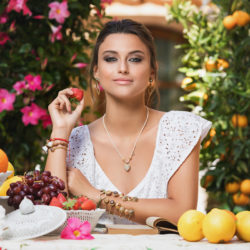 Jouells
Calle Portella, 8 Vivienda 1 - Palma