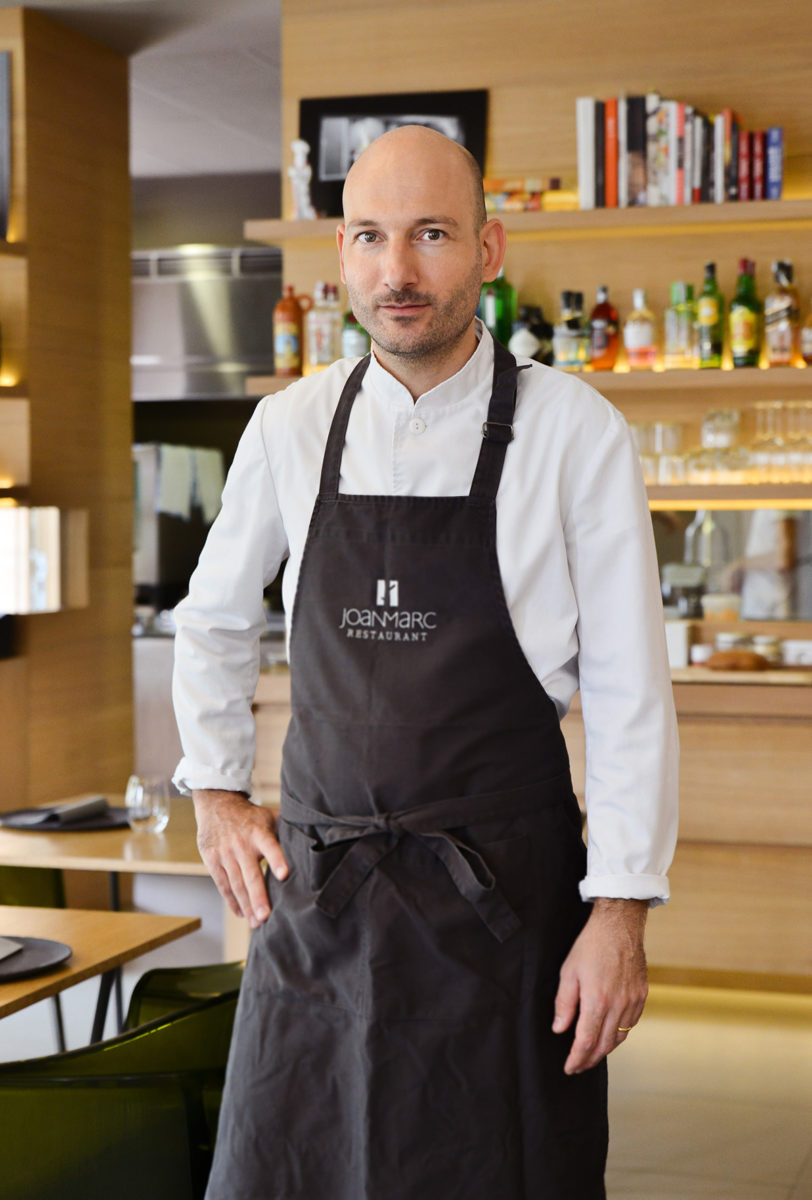 Inca is home to this restaurant run by its chef/owner Joan Marc Garcías Amer – who was born just a stone's throw away and opened this place, which has a contemporary interior five years ago.
His cuisine is his modern take on rustic Mallorcan récipes – based on simplicity, and quality local and seasonal produce. Compose your own tasting menu of 3, 4 or 6 courses, from a choice of different starters, fish, meat and dessert dishes. Each tasting menu includes appetizer, home-made bread, local extra virgin olive oil and 'flor de sal'.
What are you hoping your clients feel when eating your food?
'Mallorquinidad', simplicity, flavour, and passion.
What do you think makes a restaurant successful?
A certain tranquillity, to have a good time, to like yourself and to be keen to
please.
What is your personal favourite dish to eat and which one to cook?
To eat it´s pa amb oli; I could eat that every day without getting tired of it. And for cooking I like challenges and learn from experience.
On a night off, where is your favourite place on Mallorca to eat?
I am sorry, I dine at home with my wife and my two kids. This is a new phase in my life…
TripAdvisor: friend or foe, and why?
It´s another window to make yourself known: a web portal of criticism which includes all client profiles possible. Therefore, we should not turn our back on it, but not give it too much importance either.
What are your thoughts about the restaurant scene on Mallorca?
We find ourselves in a key moment: the Mallorcan society is recycling itself and in the gastronomic panorama there are many Mallorcan chefs who learned from great national and international maestros at a very high level. However, the best is without a doubt still to come, let´s give it another 20 years!
Address details
Joan Marc
Pl. del Blanquer, 10, Inca