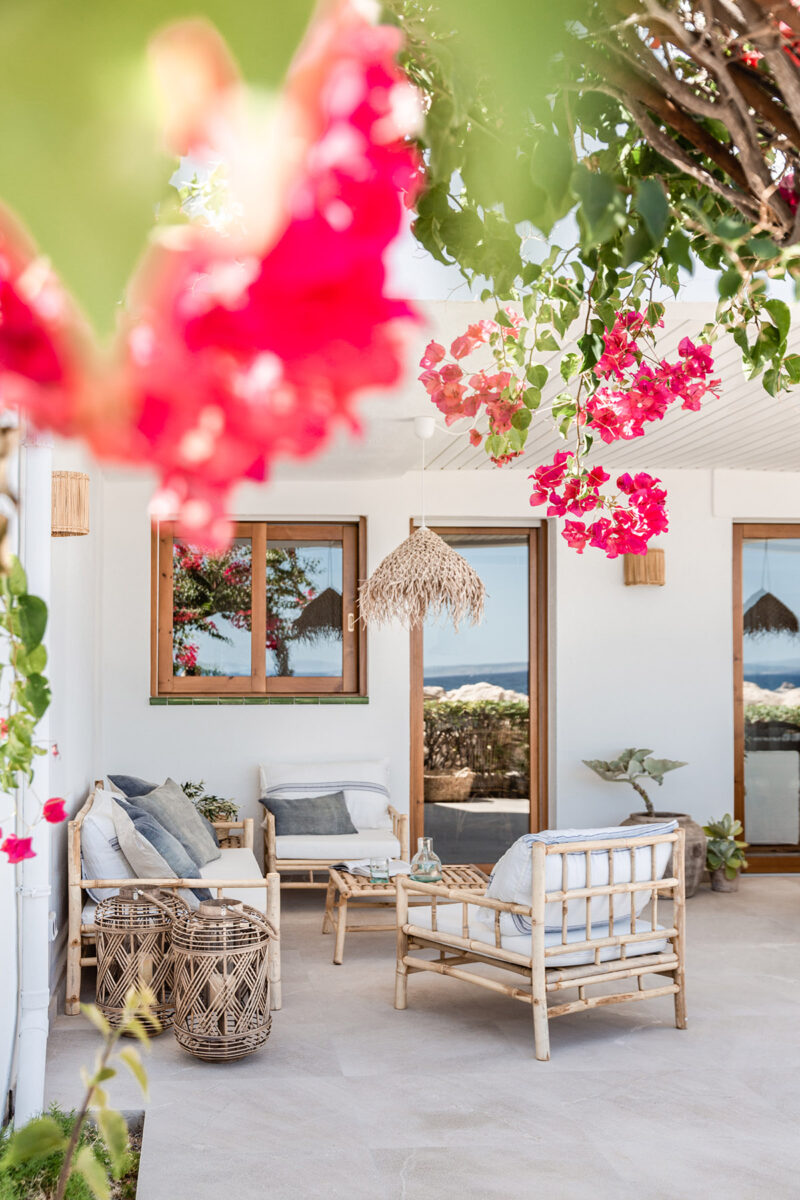 With the influx of new talent over recent years from all over the world, we've seen Mallorca's interior design scene going from strength to strength. One such addition to the collective creative pool is US-German design duo Melissa Rosenbauer and Thomas Bossert and their espanyolet studio. And a recent collaboration with one of the island's biggest names in interiors – Espacio Home Design – has resulted in a wonderful transformation of this Illetas home that has blended the best of them both.
Artisan inspiration
Melissa and Thomas chose to draw from Mallorca's rich artisanal heritage, with local materials and products to bring the island's colour, textures and soul into this special home. They also used traditional lime pigment technique to colour the walls, providing luminosity and organic textures that blend in with the natural environment.
With the open concept layout, lighting was used to create distinct spaces, and create soft delineation between kitchen and dining room, while setting the mood between two very different functional spaces. As a centrepiece in the dining room is a beautiful natural wood table made by Mallorcan artisan Pedro Casanovas. This was topped and illuminated by exclusive lamps in terracotta tones by Crimean-born ceramist Arina Antonova.
Natural materials
In the kitchen – which they describe as the "centre of the universe" of the house – Espacio's Cocinart brand paired knotty oak shelves with a countertop made of bush-hammered Newfoundland stone. Hampton model kitchen in Nimbus grey is equipped with premium appliances from German firm Miele and the innovative Bora brand, perfect for balancing the space of the kitchen and extolling the beauty of global design.
Espacio Home Design share that is has been a real pleasure working with espanyolet, "for their connection and teamwork has resulted in this magnificent project that combines craftsmanship, Mediterranean spirit and Mallorca roots." And surely through more collaborations like this, the island's reputation as a hub for interior design talent can only continue to grow.
Fotos de Pernilla Danielsson
Escrito por Leon Beckenham
Address details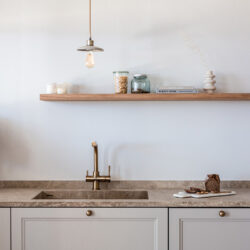 Espacio Home Design
Eusebio Estada 11B 07004 Palma de Mallorca