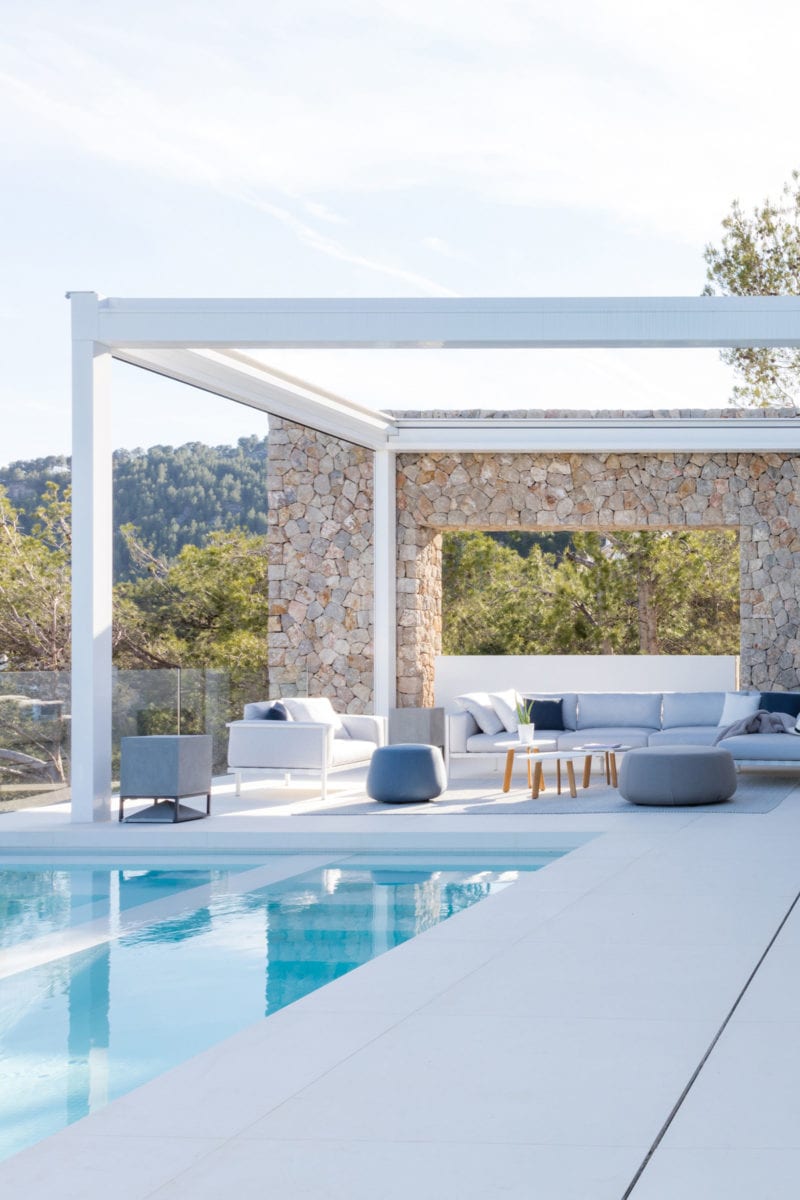 Interior design leaders Espacio Home Design collaborated with architect Rafael Balaguer in creating this smooth living space in Son Vida. The outdoor kitchen is the main hub, finished in cool white and natural honeyed stone. In classic Espacio Home Design style, there is continual flow throughout, made successful by their ample use of neutral colours, glass partitioning and open space.
The kitchen area leads into two cinema rooms, one indoor and the other outdoor. Both furnished with natural-toned sofas, the designers made it their mission to bring elegance to the surround-sound cinema experience. Front speakers from the Bowers & Wilkins CT Cinema Series are used in the interior cinema, along with two subwoofers. The outdoor cinema is run with a high-brightness projector that has been cleverly hidden, avoiding any wiring or unnecessary disruption in the design.
Both cinemas are fitted with a Scena Touch Control System, allowing for complete control from your phone, wherever you are.
Address details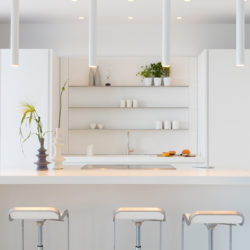 Espacio Home Design
Calle Esusebio Estada, 11b, Palma