This prestigious historical finca from the 18th century is located in the heart of the Serra de Tramontana mountain range, just a short distance from the beautiful traditional town of Alaró.
The country estate of 31.8 ha (44 quarters) comprises a flat area dedicated to farming and an area on a mountainside with direct views of the mountains, specifically the iconic twin mountains of the Castle of Alaró and Alcadena.
The property is completely fenced and has four buildings divided into a main building of 803m2, a house located just 100m from the main building with a surface area of 484m2 and two farmhouses of 30 and 20 m2 respectively. There is a beautiful swimming pool of 83m2 in a landscaped area of the garden.
This is a unique property for sale in Alaró, offering endless possibilities to enjoy the best of country living in Mallorca.
Property Interior
The main building of 803m2 is divided in two levels of 548 and 255m2 and has an interior patio with oven and interior barbecue. You will find five bedrooms, living room, kitchen, three bathrooms, lounges and typical Mallorcan rooms for storage, as well as a rain cistern.
Next to the main house is the service house with kitchen, bathroom and two bedrooms. There is also a small water cistern. In annexes you will find a garage, stables and buildings for barns with a total of 380m2.
There is also a cistern with a diameter of 10m. You will also find a riding arena for horses. The second building of 484m2 consists of one bedroom and one guest toilet for the service staff and five bedrooms, with two bathrooms and one toilet divided over two floors. All is surrounded by terraces and for wine lovers, you will find a wine cellar as well.
Property Exterior
The property has two legalised water wells plus two with only the borehole. Besides having a large amount of surrounding area, it is dedicated to agricultural farming. with almond, carob and olive trees.  In addition there are orange, lemon and apricot trees.
The estate has a private hunting license for big and small game and has several "Colls", an ancestral hunting system in Mallorca.
The electricity supply is completely new.
Property Location
The property is situated in the beautiful village of Alaró, in the foothills of the majestic Serra de Tramuntana mountains. With a peaceful village feel, stunning views all around and lack of holiday tourism, it has become a popular place for expats to purchase property.
Surrounded by hiking and biking mountain trails, and yet only 20 minutes drive from the city of Palma, it is an idyllic place to settle and enjoy the best that the island offers.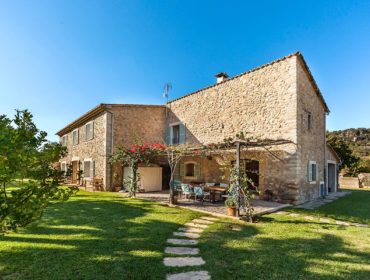 Alaró offers properties for those either seeking a rustic finca with land or a charming period townhouse.
Local Amenities
Alaró has largely remained an authentic town, offering a high standard of living. It's town has a weekly Saturday market that sells fresh local produce in its delightful square, perfect for a sunny morning coffee before heading off into the mountains. Half way up its mountain Puig de Alaró, on the way to Castell d'Alaró, you will find one of its legacies – the family run 'Es Verger' restaurant that has been slow cooking lamb in an authentic way, for decades.
With proximity to the city, many amenities and international schools, it's an ideal family location.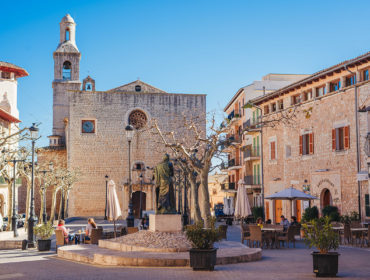 Find out all you need to know about Alaró in Mallorca. From living in the area to the town's best hotels, restaurants and local events.
What we love about this property
"This historic country estate offers stunning views to the mountains surrounding Alaró, farming possibilities, vineyard, olive grove and lots more"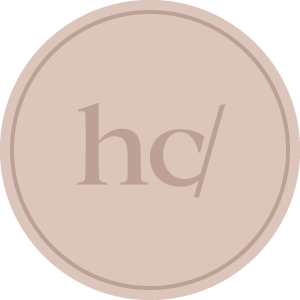 Tell me more about this property!
The real estate agency selling this property will be happy to answer any questions you may have. Simply fill in the form below and the agent will get back to you shortly.
See below for more Fincas for sale in Mallorca!
Discover the fincas for sale in Mallorca that guarantee slow Mediterranean living – handpicked by Dr. Helen Cummins and the hc/ Mallorca Living team.