Find out what happened when Helen Cummins met Swiss interior designer Eveline Rossi to talk about a life shared between Mallorca and Switzerland. Eveline gives her own tips to living in both countries and why she chose to live in the area of Santa Ponsa.
0:19 An enviable lifestyle
1:02 How does it work living between 2 countries?
1:43 Thinking sustainably
3:05 Eveline on Instagram
4:08 Looking after our planet
4:50 Tips to living sustainably
7:17 Eveline's top places to travel
7:50 Favourite places in Mallorca
9:30 Why Mallorca?
9:56 Why Santa Ponsa?
If you are thinking of buying a second home in Mallorca and in need of some help in your relocation, contact the hc/ Mallorca Living Centre today!
Book your appointment with Helen below.
BOOK NOW
Address details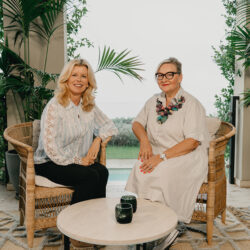 hc/ Mallorca Living Centre
C/ Jardí Botànic, 2, Palma