Join editor Dr Helen Cummins as she talks to Mallorca Life Coach, Sylvia Ennis about living in Mallorca, and more specifically the southwest area of Costa d'en Blanes.
Sylvia shares why she chose to live in the area of Costa d'en Blanes and what her advice is to newcomers to the island. As a life coach, Sylvia is used to helping residents in Mallorca (and around the world) overcome their fears. Find out below how she can help you.
0:35 Introducing Sylvia Ennis
1:10 A successful restauranteur
1:45 Why Costa d'en Blanes?
2:15 The community feeling
3:05 Peace and quiet
4:00 What are the typical problems newcomers face?
5:25 How Sylvia helps
7:00 The services available
7:37 Sylvia's insider tips
For more videos related to living in Mallorca, subscribe to the hc/ Youtube channel.
Address details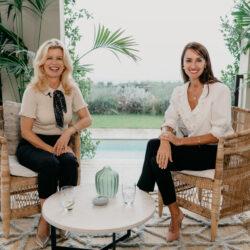 hc/ Mallorca Living Centre
C/ Jardí Botànic, 2, Palma