Last 13th of July Espacio Home Design celebrated the opening of their new Cocinart showroom with an afterwork event. Friends and colleagues in the industry, including interior designers, architects, and real estate brokers, were there for the event, which had several Mediterranean delicacies. The new Chandon Garden Spritz from Möet was served as the traditional Mediterranean aperitif for the occasion.
The walls were lined with elegant materials, including stone and woodwork with our distinctive half-timbering. Modern appliances were also included. An exhibition created just for the occasion, according to Chandon's distinctive style and orange hue.
While the visitors toured the freshly opened display, which embodies the luxury Mediterranean style of both Espacio Home Design and their own brand of kitchens, Cocinart, they enjoyed live music performances.
Address details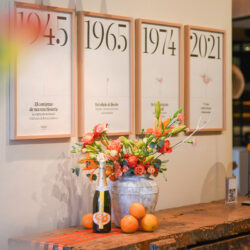 Espacio Home Design
Eusebio Estada 11B 07004, Palma de Mallorca