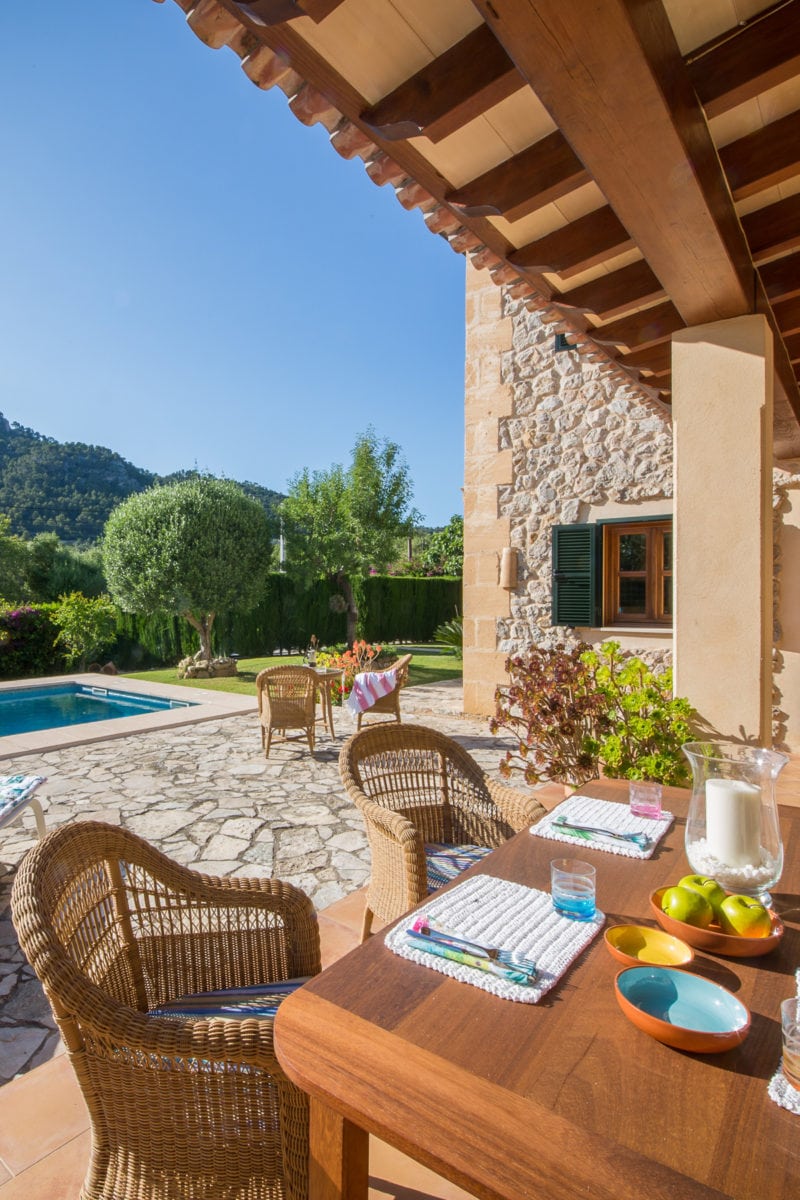 The decision to move to Es Capdella from Port d'Andratx expressed the owners' desire for a more rural setting. Employing the expert eye of interior designer, Justine Knox of Knox Design, the previously dark traditional villa has been transformed into a bright, spacious and unique dream home.
"The brief was to inject colour without losing the original charm," Justine Knox explains. A lot of brightening has been done through paintwork and additional lighting. Carpenters fitted over the original dark wood cabinets in the kitchen and painted them white, adding a splashback of turquoise tiles. The turquoise was a special request and ties in with the upholstered chairs in the connecting dining room.
The residence is bursting with bespoke and unusual pieces from around the world; from a painting by Vivian Borsani in the dining room to an original antique Chinese cabinet in the entrance hall. Beneath the glass dining table are pieces of cut driftwood resulting in an eclectic blend of rustic and contemporary.
The colour scheme is joyful. Pineapples and flamingoes feature in the Matthew Williamson wallpaper in the bedroom and in the living room there's a colourful vintage patchwork rug which was specially made for this inimitable home.
Photos by Karl Grant, Studio Mallorca
Address details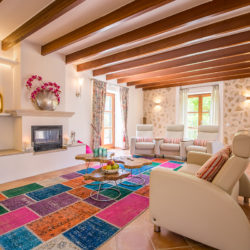 Knox Design
Calle Valencia 45, Santa Ponsa