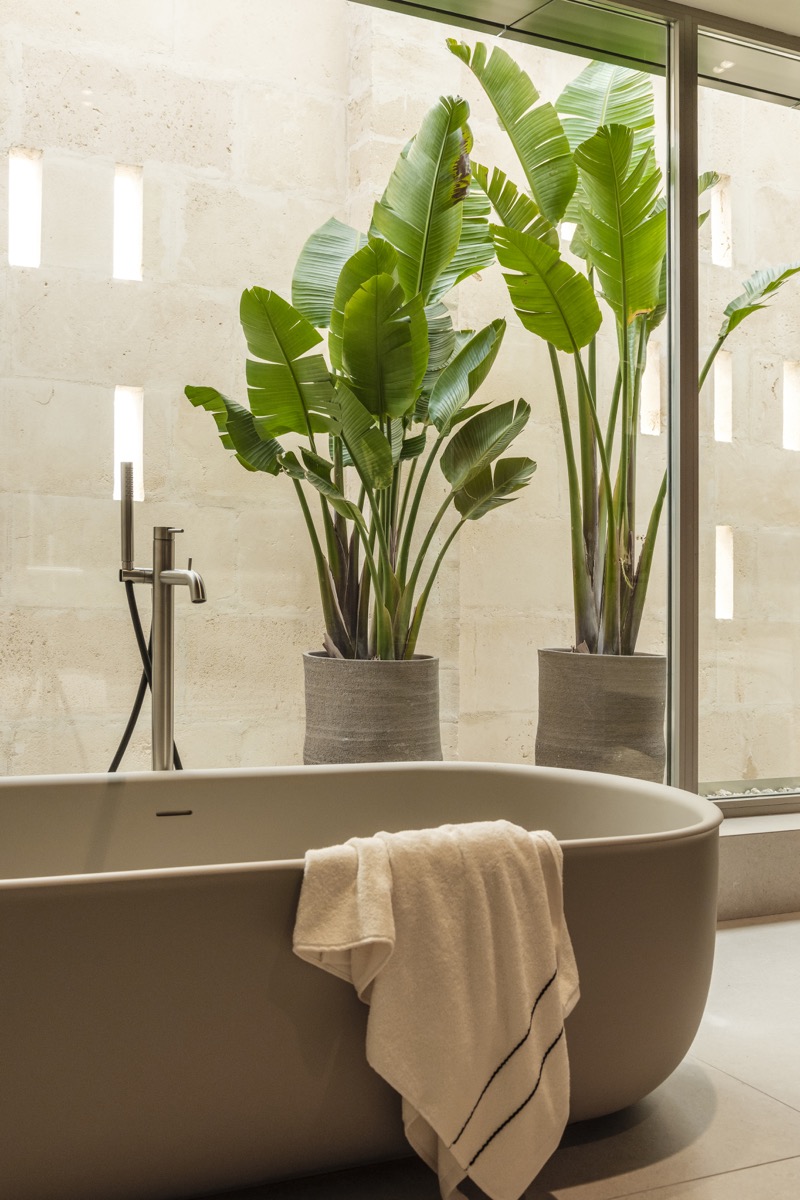 Spring 2023 saw an exciting new development in the world of high-end construction. The well-established leader in building materials, Duran, opened a striking new showroom in Santanyí's S'Olivó Industrial Park. Designed by AR3, the voluminous exterior presents a bold contrast of natural stone and metal which integrates with the natural environment and interacts cleverly with the light. The showroom has been created, not only to display the materials which the company offers, but to demonstrate the experience they can provide. Visitors will forget the busy outside world as they step inside this temple to high-quality construction.
Everything under one roof
As with any cleverly designed home, light plays an important part in setting the mood and creating different atmospheres within one building. While a metallic structure maintains clarity and order, the natural stone, wood and tiles add character, give warmth and reveal the endless possibilities available. Duran work with the most prestigious international brands in the industry. Their selection covers materials, lighting and furnishing for every room in the home – and for the exterior too.
They have ceramic, wood and parquet floors, carpets and fabrics, wall tiles and wall paper. Everything required for the bathroom, from taps to hydromassage tubs, and the kitchen, from natural stone countertops to electrical appliances. Furthermore, their duranfriendly brand promotes sustainability and energy efficiency. Experts are on hand to help visitors navigate through the exposition and offer their recommendations. Duran's innovative products and clear vision will doubtless be of great help on the journey to building a truly unique home.
Text by Emily Benet | Photos provided by Duran
Address details
Duran
Son Fondo, 35, Coll d´En Rebassa, Palma | Polígono S'Olivó – 07650 Santanyí | Illes Balears, 40 – Pol. Son Bugadelles – 07180 Santa Ponça Del Busqueret | 20 – Pol. Ca Na Lloreta – 07400 Alcudia