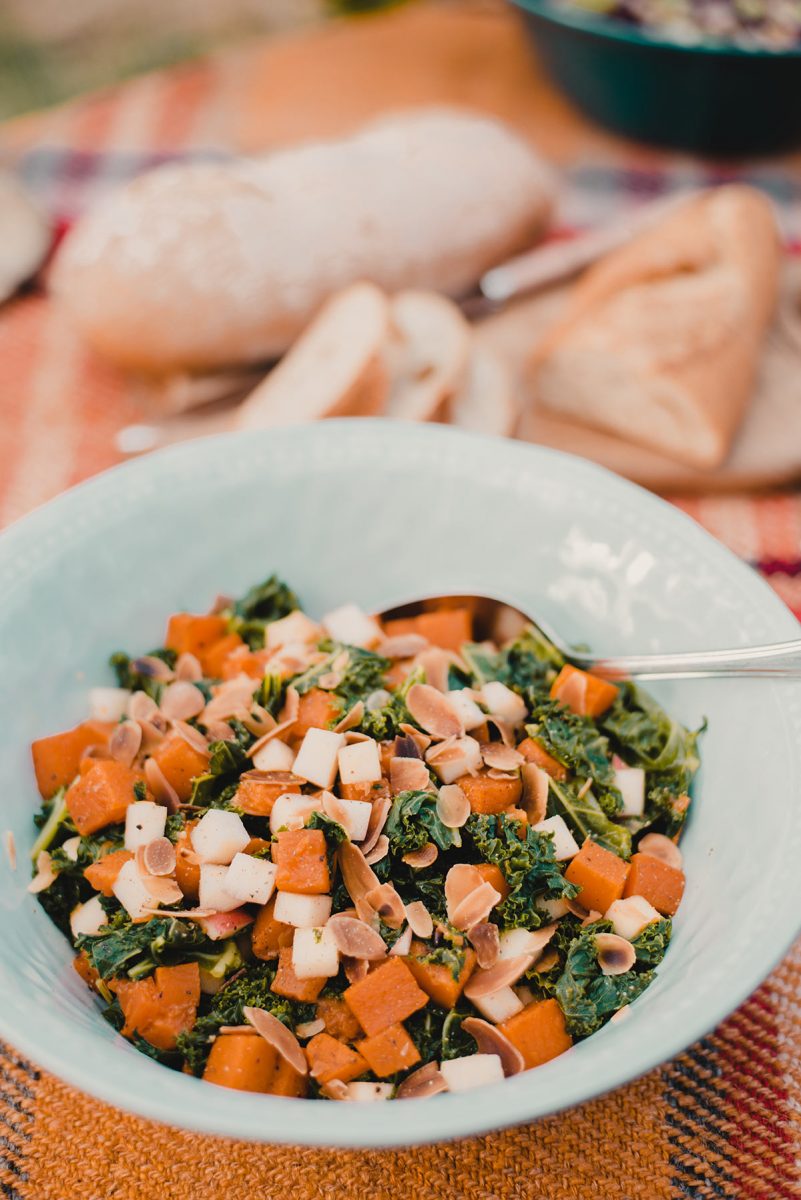 Roasting the butternut squash really brings out its delicious nuttiness, but be sure not to overcook to keep a little bite. Makes one large bowl.
1 small butternut squash, peeled with seeds removed
Small bunch of kale
1 apple (I used pink lady as I like the crunchiness and acidity)
1/2 cup of toasted almonds
2 tablespoons of apple cider vinegar
1 tablespoon of honey
1/2 cup of olive oil
Salt and pepper
Cut the squash into even cubes and toss in a bowl with a little olive oil, a pinch of cinnamon, nutmeg and allspice and salt and pepper. Place on a tray and roast in the oven at 180 degrees for approx 10 mins. Remove before completely cooked as they will continue to cook and you want them to remain firm in the salad. Leave to cool completely.
Chop the kale into small bitesize pieces and blanch in boiling water for 20 seconds to soften it. Place in iced water to keep it nice and green.
To make the dressing just whisk the vinegar, oil and honey together and add enough seasoning. Just before assembling the salad, peel the apple and cut into cubes. Mix everything together and dress with the vinaigrette.