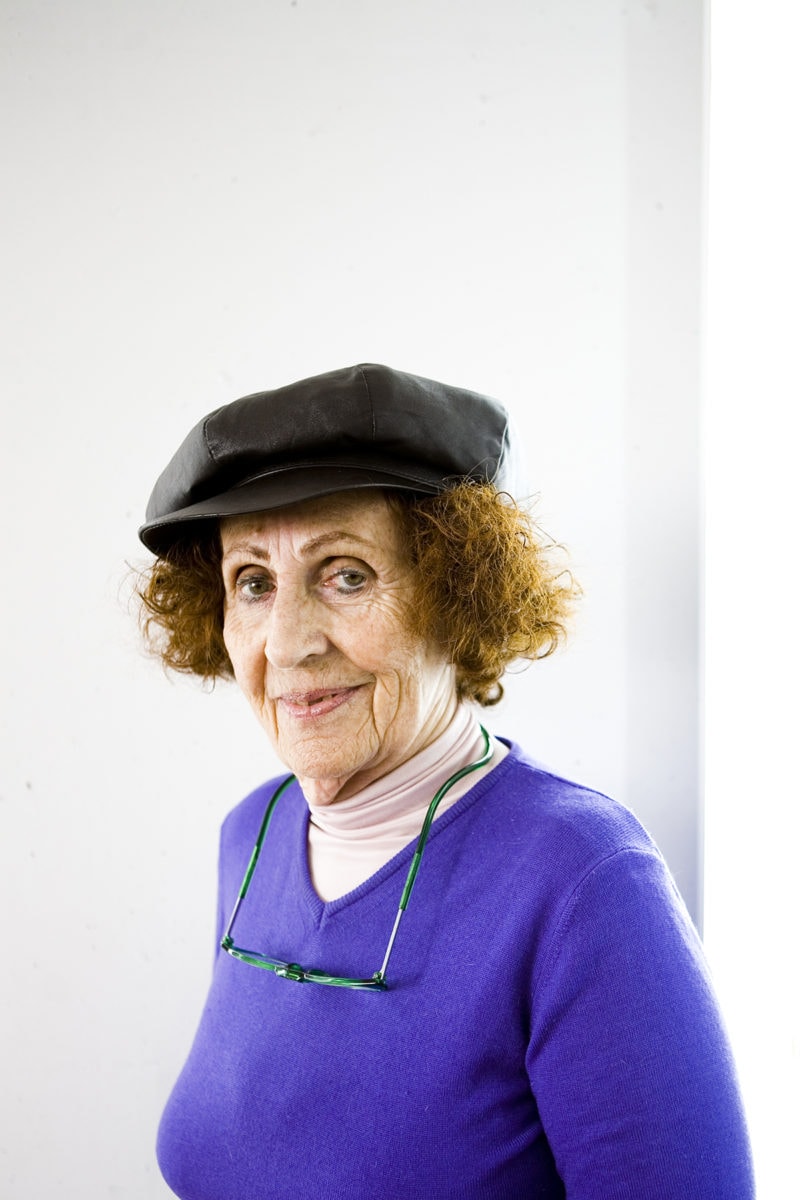 Barbara Weil first sailed into Mallorca in 1967. Her then husband was a keen sailor and they made their way down the inland waterways all the way from Holland. The couple and their four children spent a short time living in Palma, and eventually settled in a beautiful house by the sea in Puerto Andratx.
Barbara, who was born and bred in Chicago, Illinois, studied art at the Art Institute of Chicago, and was the first in her family to pursue an artistic career. Now she has her own purpose- built studio designed by no other than Daniel Libeskind, one of the world's most well known architects – whose many prestigious projects include the master plan for the reconstruction of "Ground Zero" in New York.
The challenge and adventure involved in relocating to Mallorca had a profound influence on Barbara's work, "Mallorca was so romantic and Puerto Andratx was populated by such an alternative crowd back then," she says. Barbara's paintings from this time are large bold pieces which incorporate an entire spectrum of bright block colours. The architectonic forms found in her paintings prompted a series of sculptures. "I work in an autonomous way; none of my art is premeditated, it just all comes forth from within," says Barbara about her work. One of the most impressive pieces you notice on entering the studio is the piece she likes to call 'Super Woman'; made up of two parts, the same psychological primary colours that run through this first series and a shape which recalls that of the female reproductive organ. The work runs up the wall of the studio, as if it were flying, and is visible from the ground floor and from the second floor in a classic example of how Libeskind's architecture complements Weil's works of art.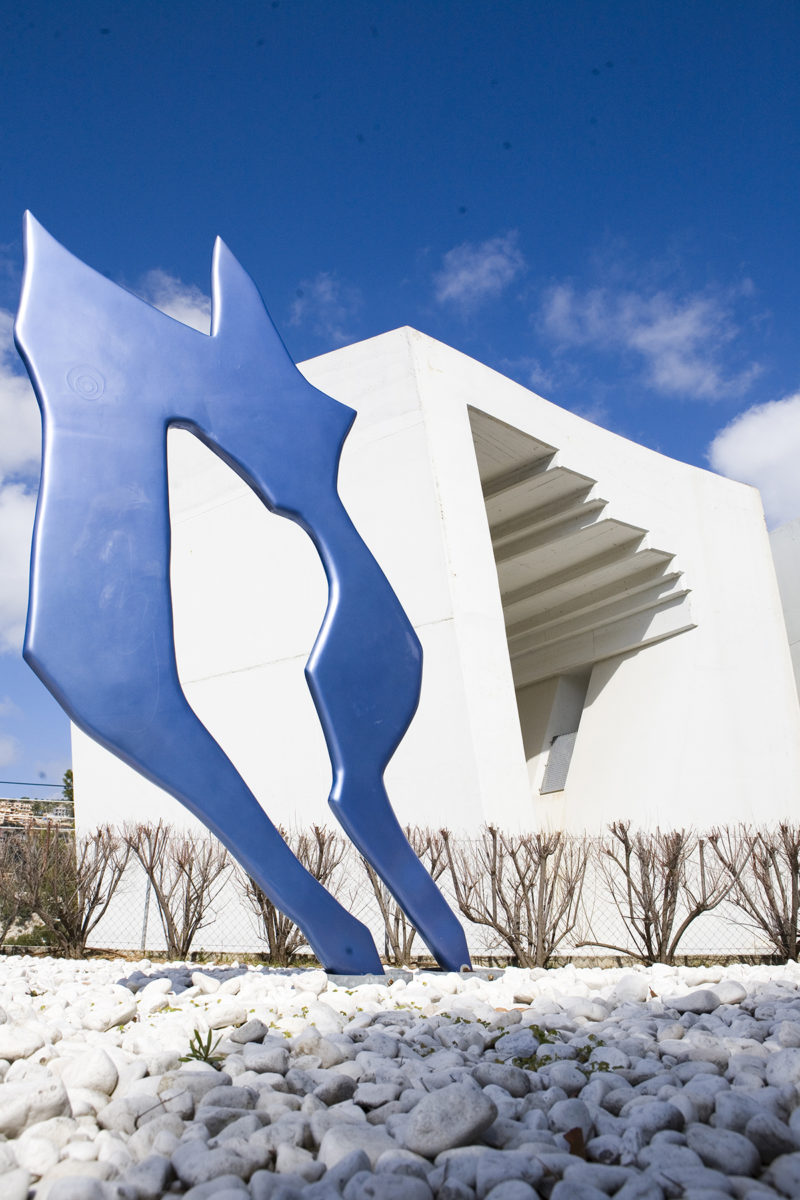 The studio itself was not built until 1998; "I met Daniel Libeskind through a friend, we enjoyed talking about our work and it became obvious that we shared a similar artistic intuition." Barbara decided he was the perfect person to design her studio, and luckily Libeskind was available at the time.
"My work was the inspiration for the building. We worked together to ensure my art and his design coexisted and complemented each other beautifully."
The result is truly breathtaking. Studio Weil is a free standing white two-storey building which incorporates angles, curves and stairwells. It is a wondrous fusion of Barbara's art and Libeskind's exciting architecture; as you enter the studio you come across a form on the floor which is replicated in the garden on the upper floor, there are shapes carved into the walls which appear to change colour as you walk past and the 'Libeskind stairwell' one of the architect's signature touches, brings the light inside allowing premium viewing of all Barbara's work.
There are even sculptures decorating the garden on the upper floor and hanging as a major feature of one the studio's wings.
"It is a unique fusion of the architectural with art: a fusion where the architecture in its form, materiality and geometry illuminates, complements and gives voice to the art of Barbara Weil," says Daniel Libeskind on his website.
Barbara welcomes visitors to the studio (by prior appointment) and private collectors come from all over the world to see this unique space where art, emotion and complexity combine. The artist draws inspiration from the occult philosophy and uses many different materials to express her own mystical self; wood, paper, auto-lacquer, carbon, pastel and chalk all feature and she uses many different techniques. The male and female form and how they interact is another recurrent theme which occurs in her paintings, sculptures and sketches. Barbara's most recent works include a series of self portraits and smaller pieces inspired on classic films.
Two of Barbara's sculptures are on permanent display in Andratx; Over the Moon, which is 4 metres tall, is located on the port's Paseo Maritimo and Siurell de Libertad (referencing the traditional Mallorcan Siurell models) is displayed at the Andratx municipal school of music. Those wanting to experience the full impact of Weil's work, however, should visit the studio, where this lively and spirited artist continues to develop her art, overlooking the sea she sailed in on all those years ago.
Address details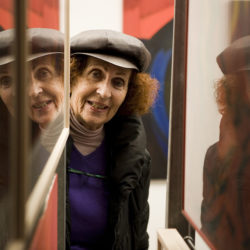 Studio Weil
Camino San Carlos 20, Puerto de Andratx