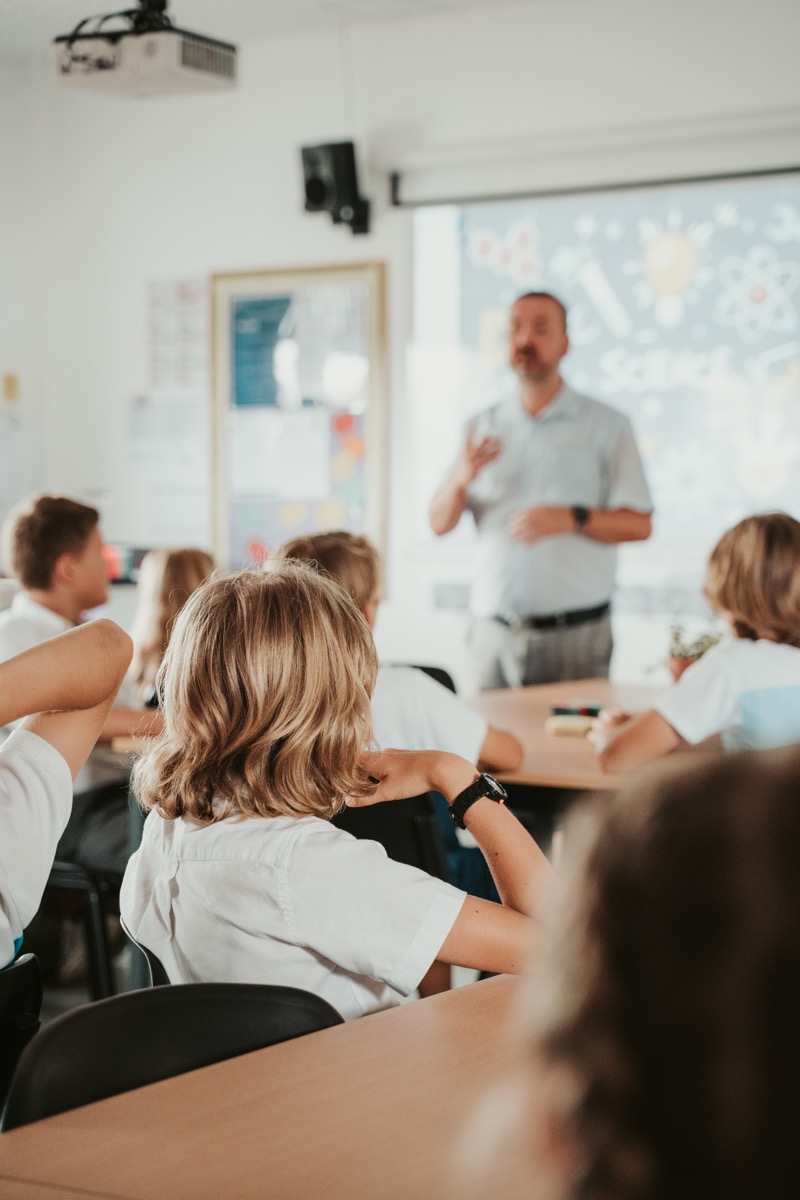 Outside the two Baleares International College sites, Sant Agustí and Sa Porrassa, there is an idyllic atmosphere. In the first, which caters for children from 3 to 11 years old for their Infant and Primary studies, there is a group of children who come to school early in the morning and are greeted personally by their headmistress, who wishes them a very good day at school. In the second one, dedicated to children from 5 to 18, we see a group of students sitting around a table writing a class paper; in the background, a palm grove, hills and a warm blue sky. Nearby, in the swimming pool, other students are taking a dip. In both cases, what we perceive is precisely what BIC is all about happy children.
The student profile is varied, with a predominance of foreigners, but there are also local students between the ages of 3 and 18. Inclusiveness is one of the main principles of this institution and English is the language in which they learn their subjects. In addition to monitoring each pupil personally, there is a wide range of extracurricular activities, such as football, ballet, robotics, swimming, and a personalised department that offers support and reinforcement for non-native pupils.
Excellence from the very first steps
The Baleares International College Sant Agustí is located in one of the best neighbourhoods in Palma. Here the youngest children of the family, from 3 to 11 years old, arrive with a tremendous desire to learn, but also to have fun. From the moment you cross the threshold of the door, you can feel a deeply familiar atmosphere. Everyone knows one another, treats each other with affection and laughter is found everywhere.
The facilities offer numerous playgrounds and green areas. There is also a great atmosphere here, always under the unchanging principles of the school: excellence, respect, responsibility, integrity and compassion, which we can read in large print in different parts of the institution. At this international school, they will obtain their Primary Education for the British curriculum. Afterwards, most of the pupils will continue their studies at the Baleares International College of Sa Porrasa, which shares the same values and where, with perseverance and determination, they will achieve the English Baccalaureate, the key that will give them access to any university in the world.
Text by Miguel Ángel Vicente de Vera | Photos by Sara Savage
Address details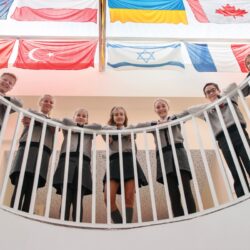 BIC Sa Porrassa & Sant Agustí
C/ Ctra. Cala Figuera, 3A, Calvià & C/ de Marià Villangómez, 17, Sant Agustí