The fashion trends this autumn include a vibrant palette of colours and strong seasonal tones with a continuation from last season for a preference to clash patterns in one outfit.
I love the FW collection from TwinSet with a practical layered look of lace underdress worn with a loose-fitting frilled mini dress (long and short) in a yellow and black floral pattern with lace back and fur front sleeveless gilet worn on top. A low heeled, heavy, gold studded, lace-up boot is the perfect footwear accessory of the season.
Don't be afraid to combine the latest looks with a classic vintage designer brand to give you the wow factor. Gallery Red in Palma offer an excellent selection of high-end designer bags (including Dior, Chanel, Hermes, Gucci etc., ) and jewellery.
For this shoot, our goal was to present fashion and art seamlessly. What fun the team had exploring the grounds of Sa Bassa Blanca, discovering interesting pieces of art with each step.
Shot on location at the expansive Museo Sa Bassa Blanca in Alcudia, making full use of the important works of art spread throughout the grounds. A visit to the museum is highly recommended. Read more about the artists Yannick & Ben Jakober.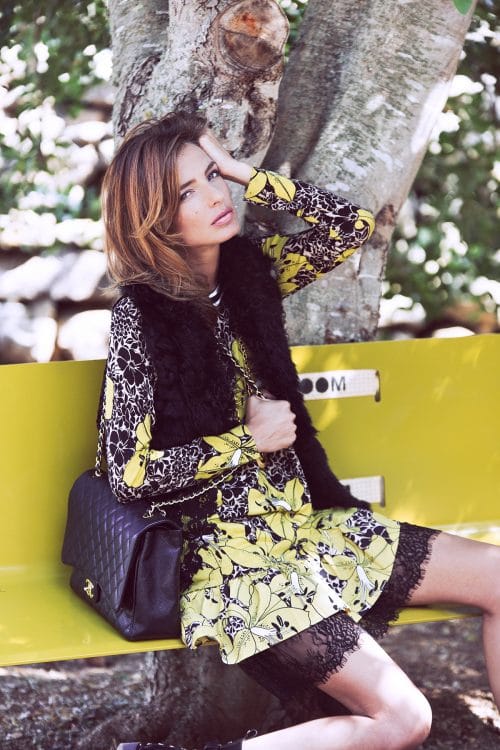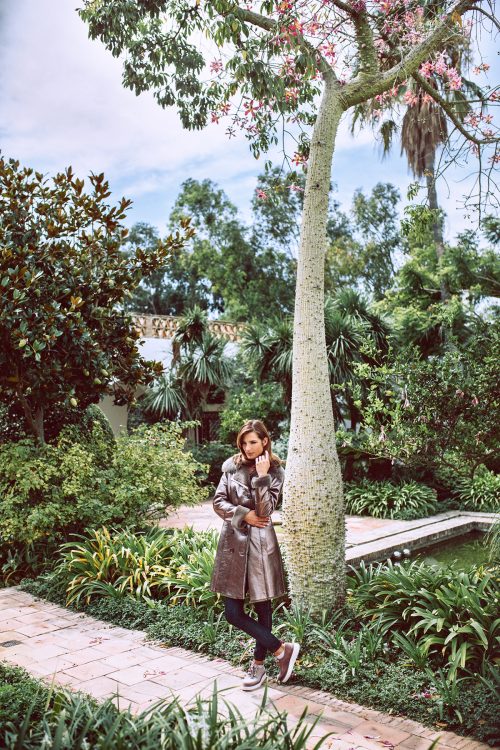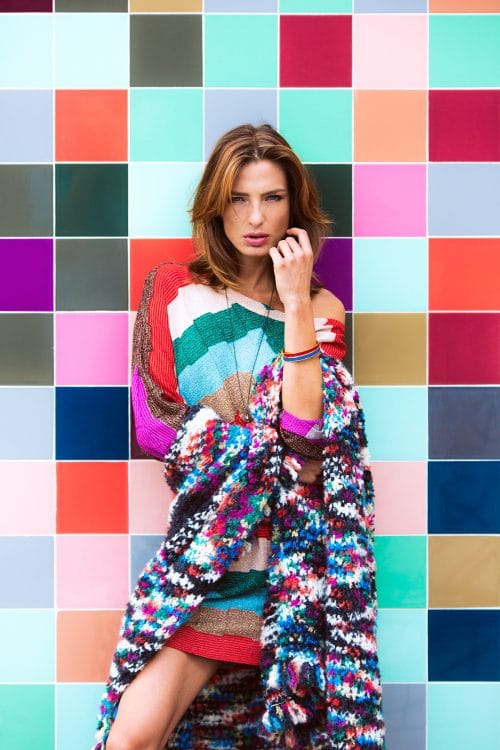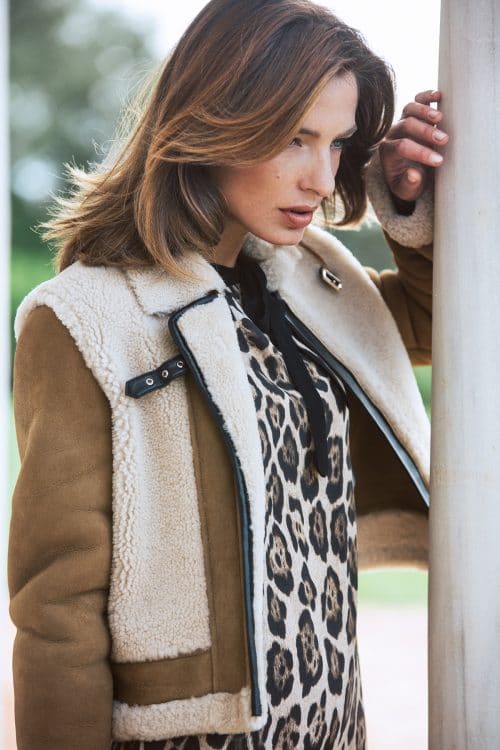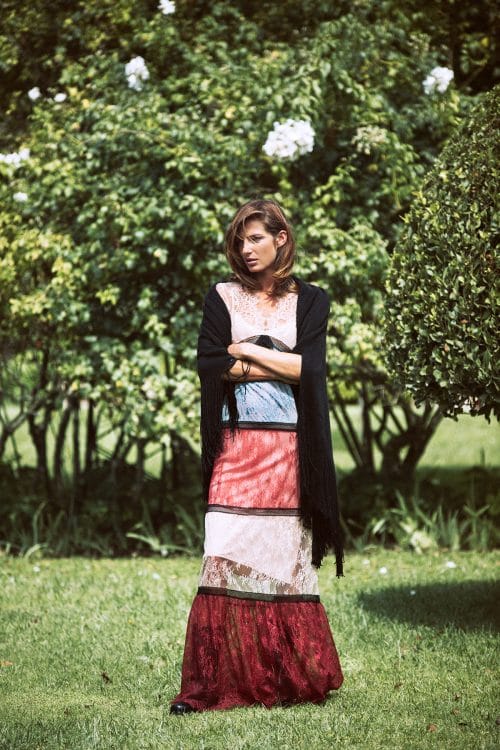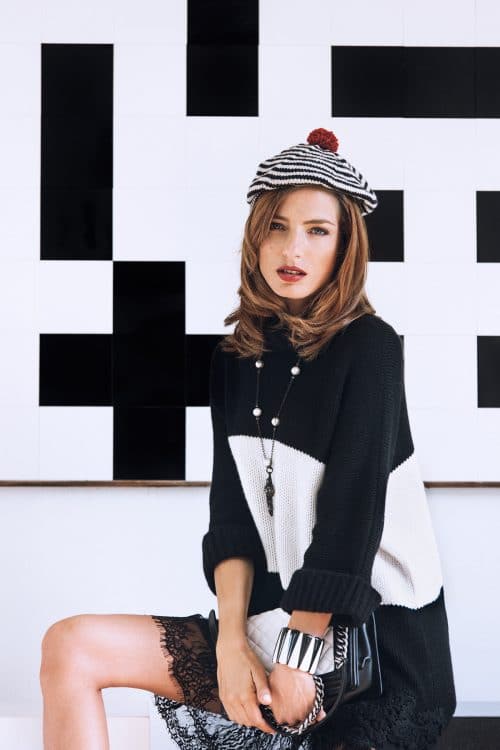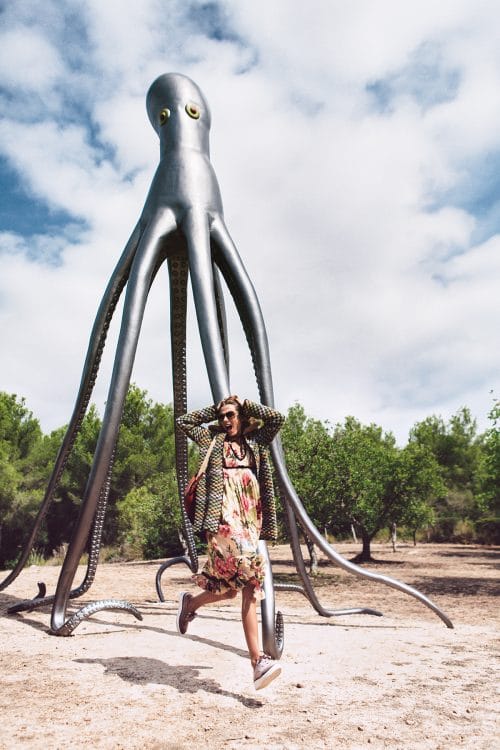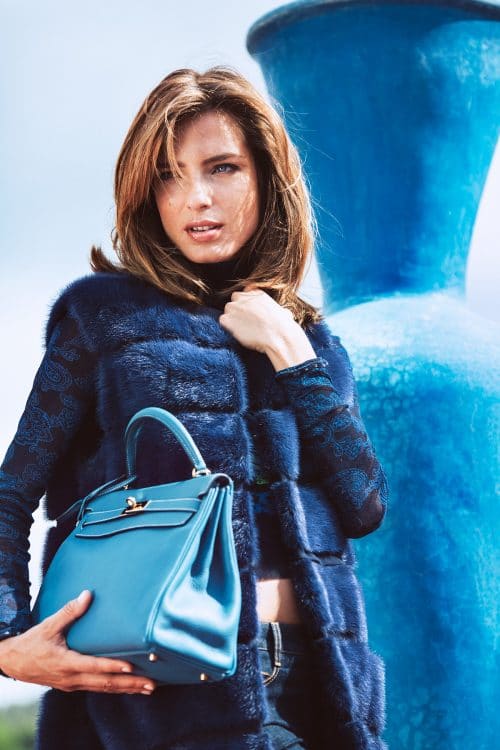 An abcMallorca Production
Photographer: Biel Grimalt
Model: Nora Mastisz
Creative director & stylist: Helen Cummins
Hair & Make-up: BeautyKiss Kristin Rasch
Video behind the scenes: Estefanía Duran
Shot on location at:
Museo Sa Bassa Blanca
Fundación Ben y Yannick Jakober, Alcudia, Mallorca
www.fundacionjakober.org
Clothes provided by:
Kidama Boutique, Puerto Portals
Rialto Living, Palma
Twin-Set, Palma
Gallery Red, Palma
Address details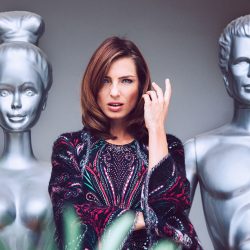 Museo Sa Bassa Blanca Fundación Ben y Yannick Jakober
Finca Sa Bassa Blanca, Apartado 10, Alcúdia