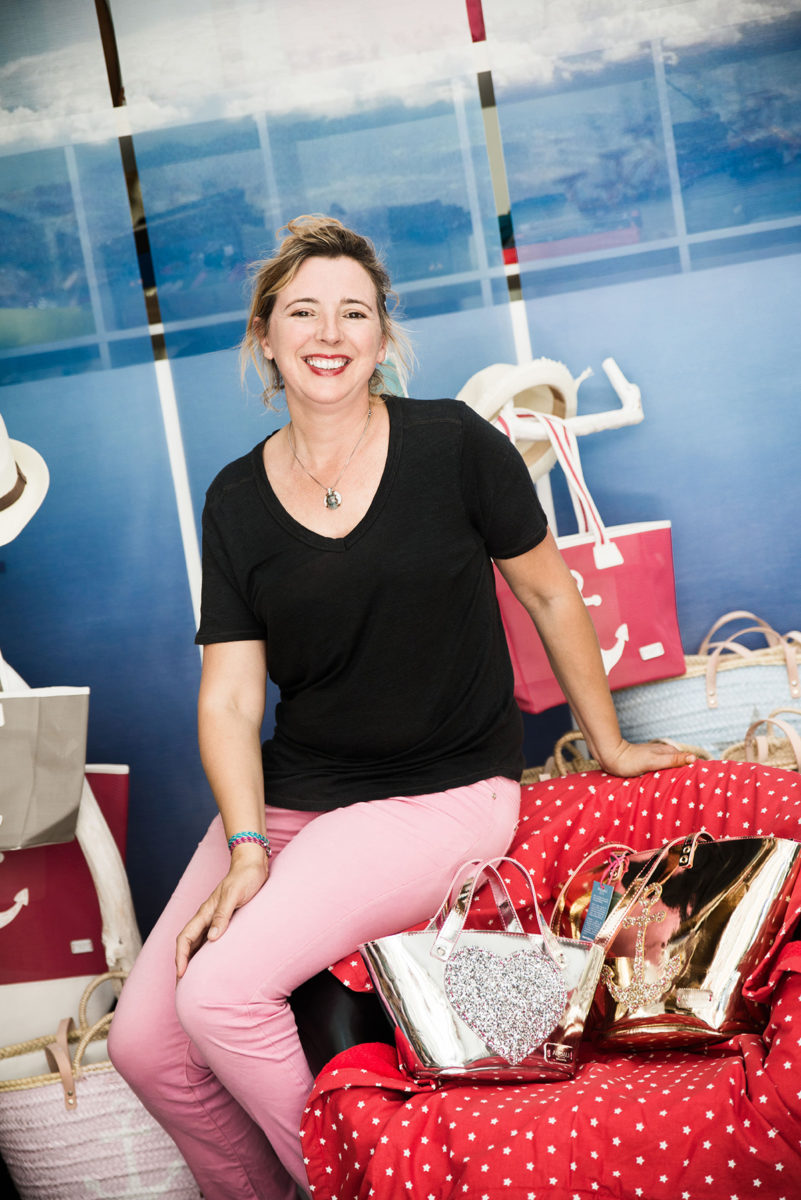 A little bit of glamour, strong colours, and ideas that brighten up your day; these are the ingredients for a design with Southern charm – and Magda Llompart knows exactly how to mix them. For many years, the designer created shoes for her family's company Barrats, before establishing her own label Audali in 2011. Behind the Mallorcan word meaning 'forward' stands the creative activity of the 44-year-old from Inca, who owns a studio in a small side street in the centre, from where she manages her company making baskets, leather bags and wallets.
In the studio – which also serves as an office, warehouse, and think tank – you can discover thelatest models for bags. Magda Llompart reaches to the shelves and puts her two summer favourites on the table: A shoulder bag made of silver-coloured leather with a plaited shoulder strap and a big star on the front. The other one is a typical Mallorcan straw shopping basket in bright yellow and decorated with a peace sign as well as a crown of feathers around the opening. Straw baskets – 'cesta' in Spanish – are very trendy. Several fashion bloggers already own these, which are available with short or long leather handles, and travel with them from one dream destination to the other.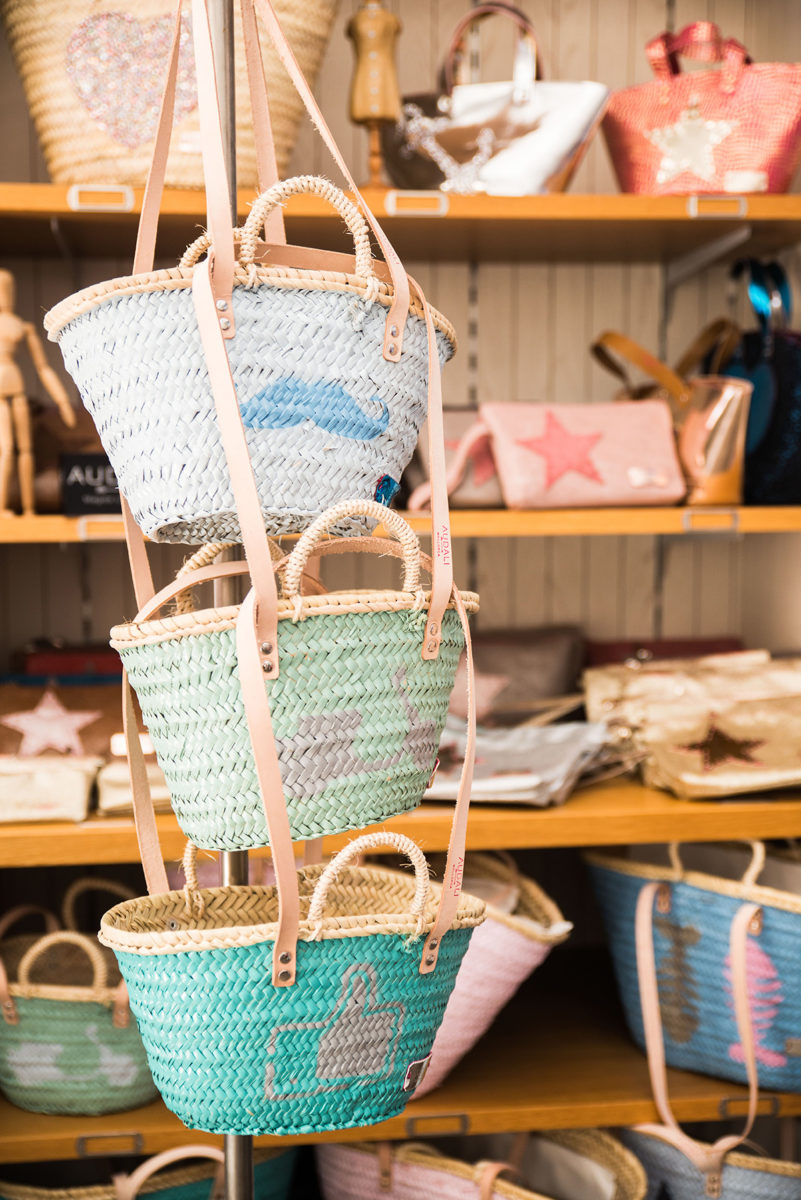 "I combine handicraft with fashionable trends and love playing around with materials," says Magda, who studied fashion design in Barcelona. The materials, like mirrored leather, come from Italy and the mainland. Magda also uses her numerous contacts from her time as a shoe designer. In her studio in Inca she personally creates and tailors all models. "I am a perfectionist," says Magda. "I come from the world of the 450€ shoes." At the beginning she dealt with everything herself, but now she has a team of 8 people. In the adjacent workshop to the studio sit two sewing machines and some craftsmen from neighbouring villages also help, sewing the pieces for the bags and wallets together.
Among the latest designs for the summer there is also the foldable bag "Longchamp" in different sizes and striking colours – another fashionable evergreen. Inspired by the Japanese art of Origami, the spacious beach-and-shopping bag can be folded into a smart little bag for going out at night. The straps are made of leather; the body of the bag consists of washable, net-like nylon fabric. It derives from the nautical sector, is very resistant, and easy to clean – as Magda assures. The bag accompanies the mother of two children on every trip: for example, when she is looking for the latest trends in Italy, France, or in the fashion capital London.
Her collections, which – apart from baskets, beach- and handbags – also include clutches with a hand strap, and leather wallets, are sold on Mallorca (e.g. in El Corte Inglés or in the Boutique Mamy Poppins in Palma), Ibiza and Menorca, as well as online. Small models are available for 10€, personalized baskets for 35€.
"The production is local and so should be the sales," Magda stresses. "In the past there were around 500 shoe-and-leather manufacturers in Inca; today there are only 65," the designer tells us. She wants to boost the creative design of her home town again. What is her secret recipe for success? "My products transmit the soul of the South. They are unique, beautiful, practical, and just something special."
Photos by Sara Savage
Address details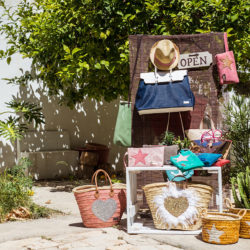 AUDALI
Antonio Torrandell 90, Inca