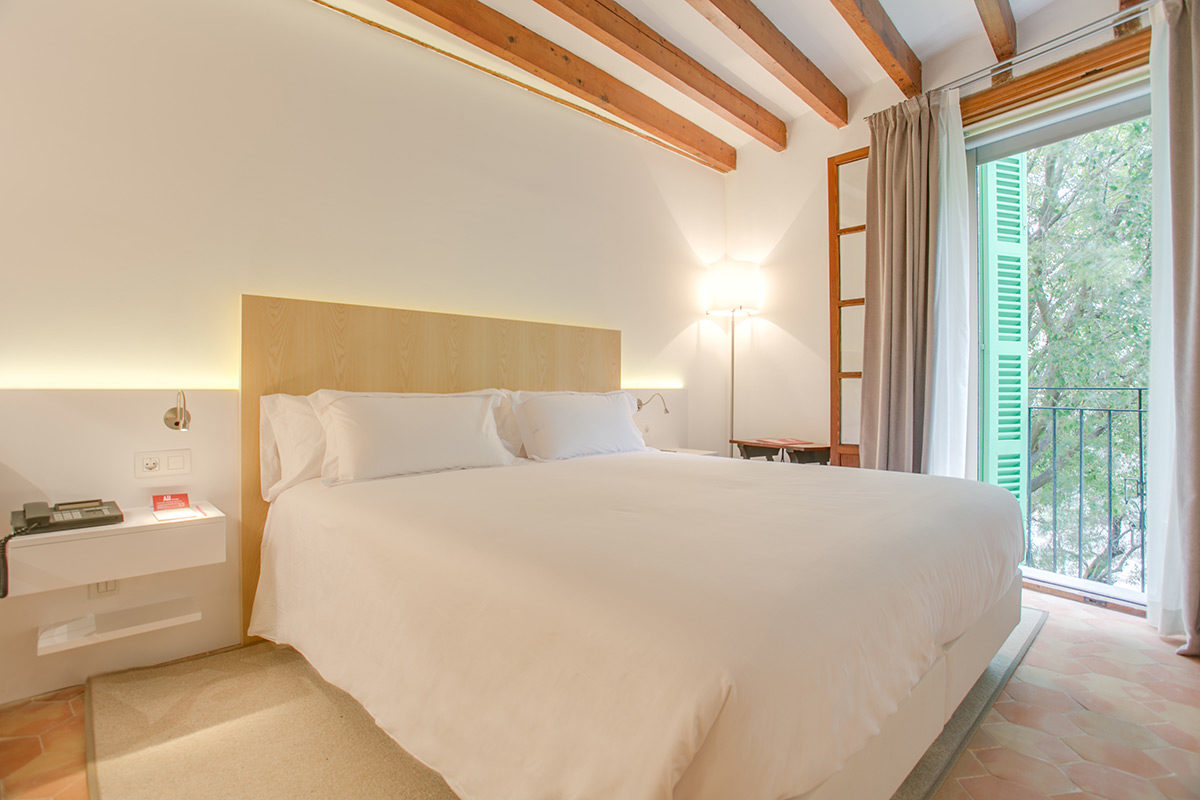 Happy staff make for contented hotel guests – and one of the first things that strikes you upon entering Art Hotel Palma is the relaxed and upbeat nature of the few people working there.
"We're a very small team, like a little family" says José Andrés Rubio Herrera, the amiable and highly capable hotel manager. "Our aim is to help people who stay with us feel at home, so that's the atmosphere we want here; cosy and welcoming."
This pleasant state of affairs must in part have something to do with the attitude of the hotel's owner, Pepe Rubio. The unassuming Mallorcan, who spent 40 years collecting and trading antiques before getting into hospitality, has a quiet, gentle personality, entirely lacking in pretence.
He also has exceptional taste. The small former palacio and antiques showroom is now five floors of charming hotel space, with prized original works of art spread throughout, retaining some of the feel of its previous incarnation.
" I wanted to explore the possibility of continuing to enjoy my pieces of art always" says Pepe, "As well as showing my guests the beauty of the art world."
Pepe lovingly curated every piece himself, even placing the books onto the bookshelves. The adorable, womb-like library has something of a French feel, thanks to ornaments, pictures and maps collected by the Francophile on his frequent travels to the country.
Guests pass by Roman artifacts, Italian furniture and original paintings by Joan Miró as they walk the terracotta-tiled corridors. The characterful building is soaked in period treasures, a treat for anyone who appreciates art and objects of beauty, while relaxing in comfort.
There is no compromise on convenience, with stylish touches of modernity integrated into the surroundings, such as flat screen TVs, discreet fridges and luxurious bed linen.
Each of the 13 guest bedrooms is different, and range from deluxe doubles to junior and full suites, one with its own private terrace. Some have leafy La Rambla views, placing the occupant at the heart of the old town.
A delicious buffet breakfast may be taken either inside in the homely living room set with tables, or out on the terrace, where views of the locals' hanging washing only adds to the city insider feel of Art Hotel Palma.
Address details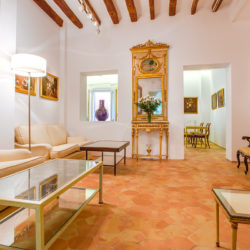 Art Hotel Palma
Costa de'n Sintes, 6 Palma de Mallorca