He is regarded as the hippest of architects for private real estates on Mallorca. Custom-made and contemporary living concepts are the keys of his success. Pragmatic, linear, modern, uncomplicated, open, natural, and minimalist. There are quite a few adjectives that describe the work of Alejandro Palomino who, since 2002, has been responsible for some of the most desirable state-of-the-art private real estate on Mallorca.
Palomino however refuses to be pegged. "I don't believe in a continuous self-repeating construction style. Every one of my designed buildings is as unique as their owners," says the Madrid-born architect.
The success credits him. However, he cannot answer the question about how many new developments and reconstructions he has realised over the last years. He doesn't count them. It is of more importance to him that, so far, his clients have originated from over 20 different countries.
The majority of his clientele of expatriate island lovers are Germans and English, but there are also many Scandinavians and East Europeans like Valeri Karpin, the new coach of the football club Real Mallorca, who only moved to the island a few months ago. More and more clients appreciate the one-off designed and individually thought-through living concepts.
"The path from the idea to the finished property is a long process," declares the likeable architect in his office in Bendinat.
"Many customers often approach me with precise conceptions about their planned Mallorca home, which cannot be transformed into reality in this particular shape." So, besides convincing expert know-how, a great deal of intuition is required."The client needs to be as happy with the result as I am," Palomino says.
Alejandro Palomino
Villa Bendinat
Tassler project
Malgrats project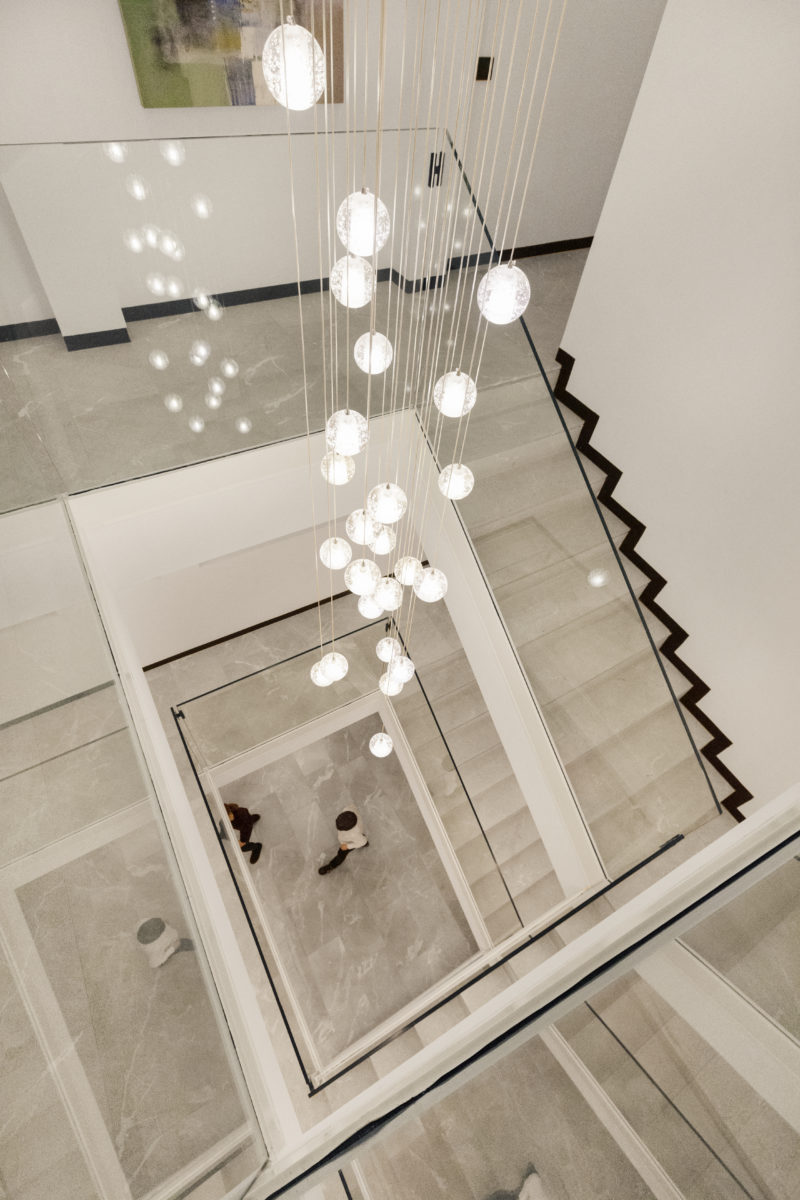 What does the perfect contemporary property look like?
"Design and functionality have to unite in perfect harmony. For many real estate owners sophisticated home automation is of enormous importance. Energy efficiency is of growing importance, especially among those who invest a lot of money in the construction of their future island residence, with a view to saving on energy costs later.
Sterile white-painted walls are out of fashion. Today's homeowners favour a natural living ambience, and building materials sourced from nature, such as wood and local stone.
Palomino has also discovered another important trend during the last years. "High window facades offering long views into living rooms and kitchens reflect an example of the current changes of society itself," says the architect.
"The immense changes are not the houses, but the way and style in which people live in them. In former times one locked oneself up in one's home, hiding one's life behind huge doors and small windows. But that is over the hill – clearly outdated. Today people live extroverted lives, focused on the outside. Social media networks like Facebook and others, especially, make this opening to the outside quite noticeable. As well as openly sharing their own opinions, statements and photos publicly on the Internet, people also allow deeper insights from the out side into their homes than before."
Does this modern architecture always have to be expansive?
"Of course not," Palomino answers. "The design itself is not expensive. In the first place, the variety of technical refinements with which today's flats, apartments, and family homes are increasingly equipped is costly. That is added to by the quality of the construction material and, needless to say, the location of the property.
What do you find particularly challenging about your work?
"The more difficult a task gets the more enthusiastic I become. To build a house in a complicated environment, possibly situated on a steep cliff coast, I consider for example quite appealing. The more problems that need to be solved the better," Palomino expresses, with a wink.
Over the years his team of permanent employees and partner companies has increased so that no obstacle seems to be insuperable. The architecture office Alejandro Palomino offers full service from planning phase to the design, through execution of all authoritative permissions and licences to the turn-key new or rebuild construction.
Discover more top architects in Mallorca!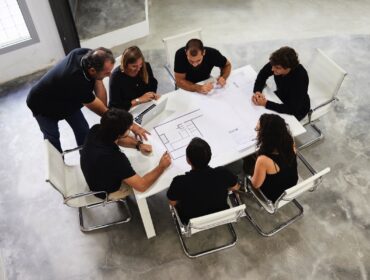 Discover which architects in Mallorca are changing the island's property landscape with their forward-thinking sustainable designs.
Address details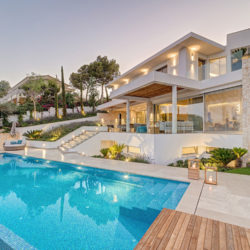 Architect Alejandro Palomino
Arquitecto Francisco Casas, 17. Local B-23 07181 Bendinat