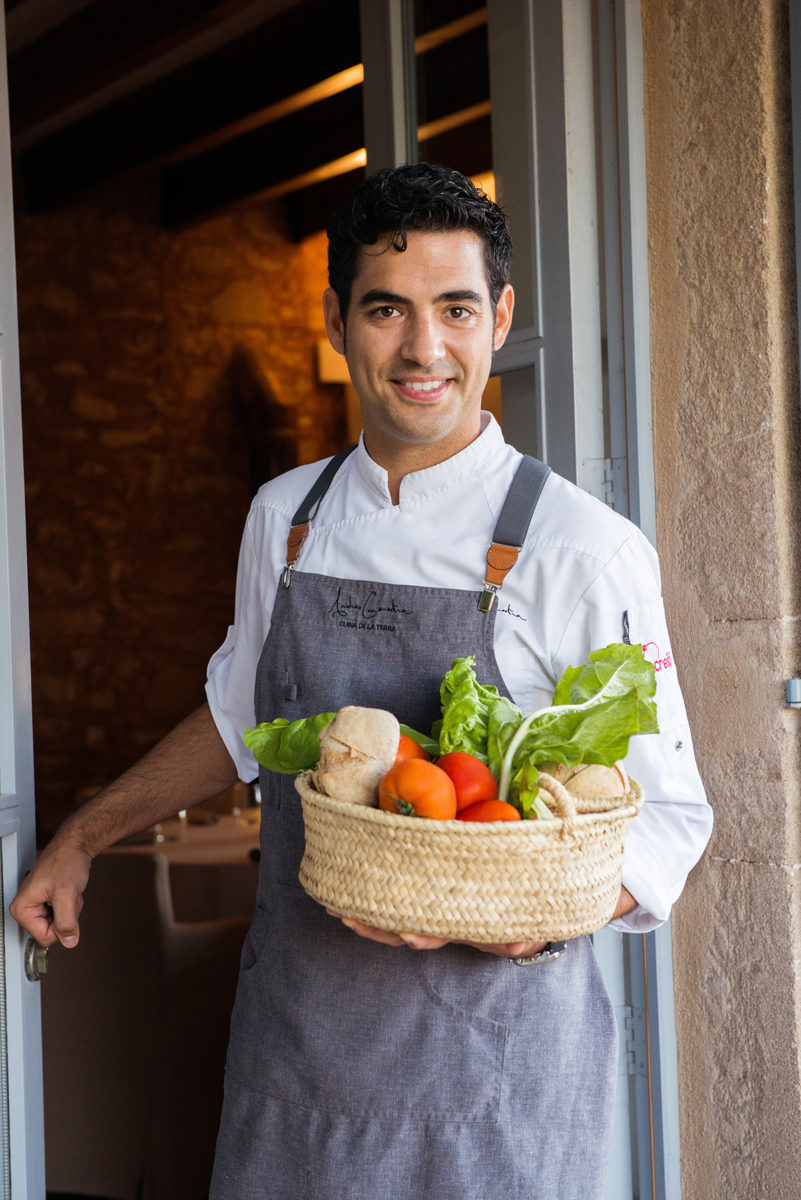 Opened in 2012, this fine-dining restaurant in a small country house hotel received a Michelin star for 2015, 2016 and 2017.
Chef/patron Andreu Genestra grows organic vegetables, fruit, herbs, vines, olives and Mallorca 'xeixa' wheat here, and has fresh eggs from his chicken. He also uses spices acquired during his winter travels. The dining room is comfortable minimalist; the terrace, shaded and close to the estate's original threshing floor. Andreu Genestra has cooked privately for several members of European royalty, and his beautifully-presented cuisine reveals why.
What do you think makes a restaurant successful?
Understanding the customer and interpreting the surroundings in order to be able to offer the best. And, particularly, management control from the first moment.
What is your personal favourite dish to eat and which one to cook?
Toasted bread with black pig sobrassada. I love cooking any type of rice in whatever way.
Which chef or experience (travels) had the most influence on your own cooking?
Chefs who have influenced me inevitably are Ferran Adrià, Jordi Butron, Jean Loius Neichel and Andoni Aduriz. The culinary trips which have probably marked me most were to Brazil, Kuwait and Kerala (India).
TripAdvisor: friend or foe, and why?
Untrustworthy colleague.
What are your thoughts about the restaurant scene on Mallorca?
I believe that in the last 10 years a great young generation of professionals has emerged, each one with a different style. We are united in a cause to highlight the great culinary diversity that exists on the island. We still have a long way to go but it´s obvious that the base is there.
Address details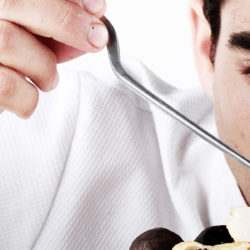 Andreu Genestra
Hotel Predí Son Jaumell, Crta. Cala Mesquida 1, Desvío Camino Son Moltó, Capdepera