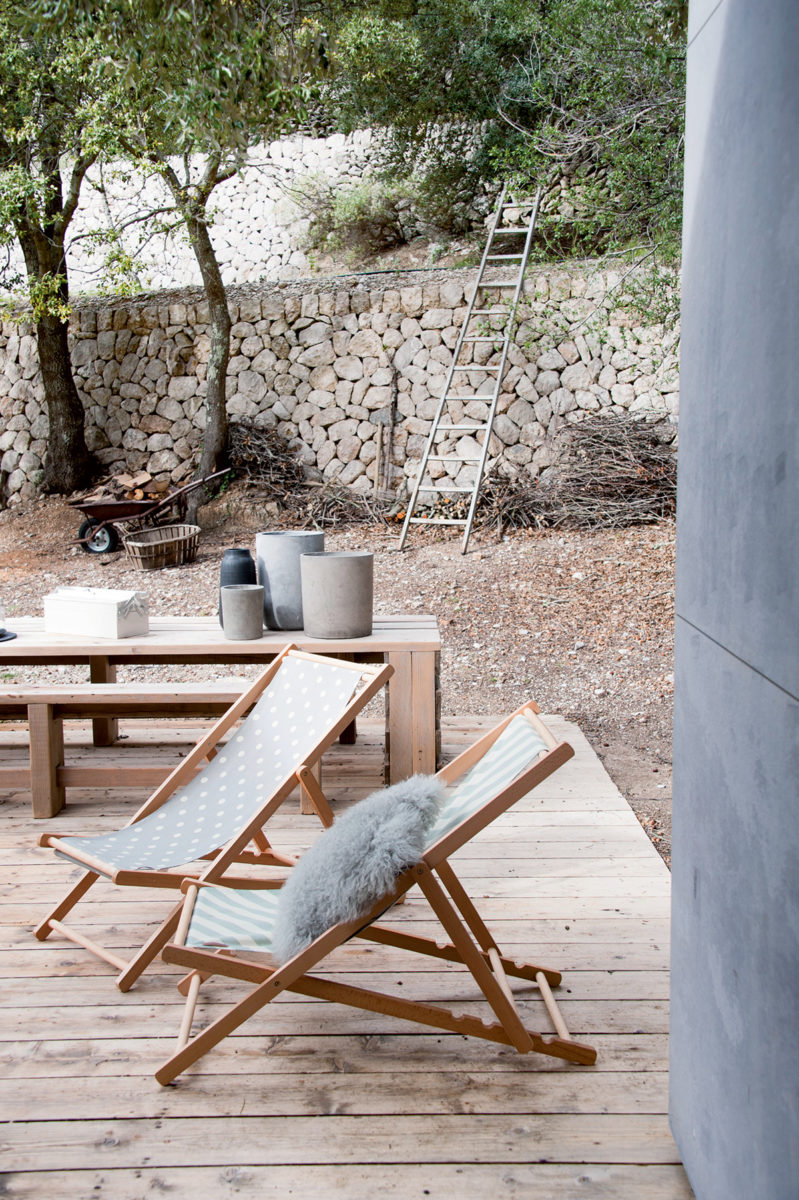 This is a home in which memories are made, a home for all seasons. Imagined and made real by ingenious interior outfit Trends Studio, it's designed as a place in which to enjoy spending time with loved ones.
Pure, simple moments like cosying up around the wood-burning stove in the uncluttered living area, picnicking outside at a long, welcoming bench, or watching children play amongst trees in the grounds. Creative vision of this hip, Palma-based team came from the world outside the floor-to-ceiling windows.
"As beautiful as it gets, the location of this house in Orient close to Alaro offered enough inspiration to get this project going. What were we doing? A safe place, a hide-away, a second residence. Even if this house is located near the Tramuntana, the construction is not rustic, it's actually very modern."
Minimal yet comfortable; pared back with elements of luxury, it's a set of perfect contradictions.
Today's new breed of stylish inhabitants aren't seeking to project status, successful though they are. What they desire are quality, intimate moments with their nearest and dearest – and this property is the prototype.
Explore similar property for sale in Alaró!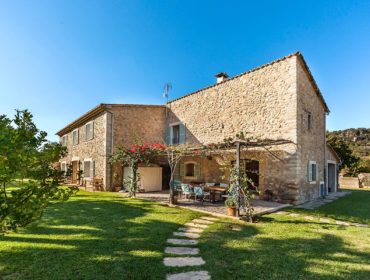 Alaró offers properties for those either seeking a rustic finca with land or a charming period townhouse.
Address details
Trends Home
C/ Berenguer de Tornamira, 9. 07012 (Palma) and C/ València, 47, 07180 Son Bugadellas