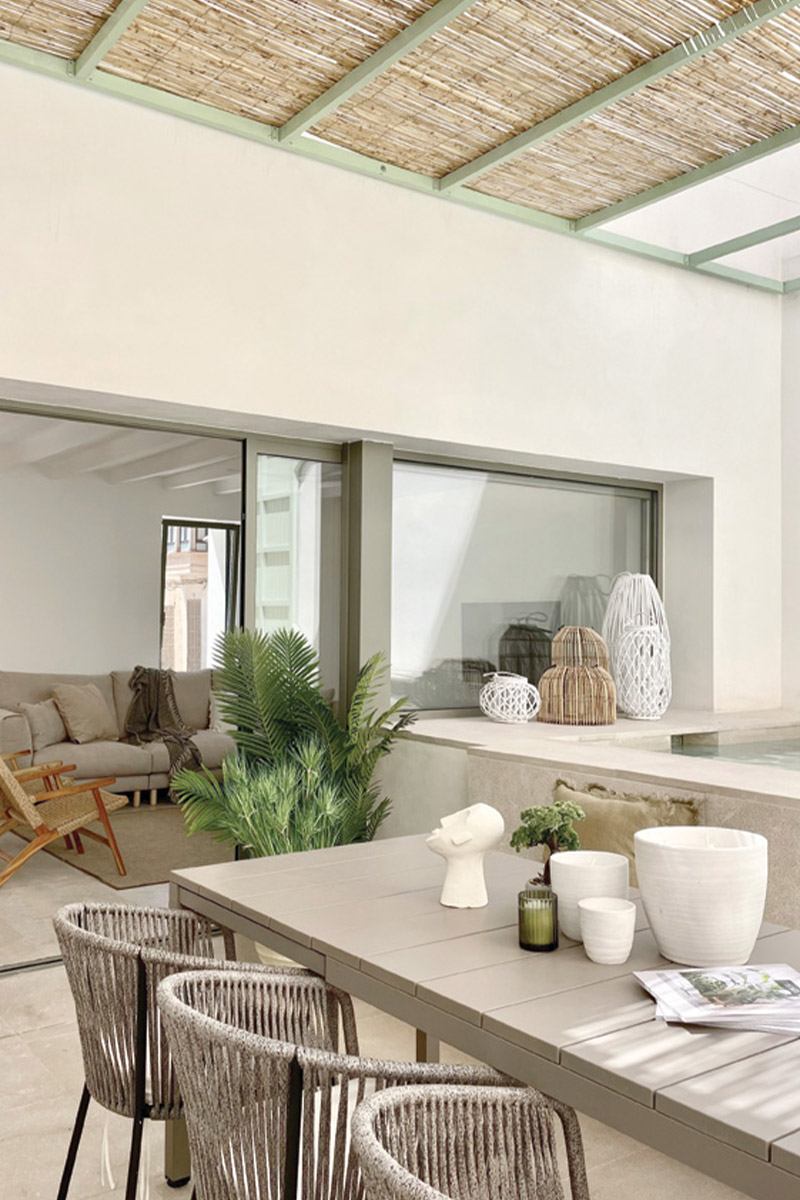 While initially renowned as amongst the best places in Mallorca to buy a property the latest in home furniture and decor, Trends Home today also boasts a top interior design team. It's headed up by Creative Director Mikel Lipponen who, together with interior designer Esperanza Viñals, were the minds behind transforming a characterful property in Colonia de Sant Jordi, close to Santanyí into a family-friendly holiday home.
"From the start, we wanted to retain the charm of the property," explains Mikel, "and from there take inspiration to dress the house." So for the selection of furniture, they looked for timeless pieces that would accompany the house in both quality and style. And for the colour palette, inspiration was drawn from the colours of Mallorca, with a mixture of calming neutral tones that vary subtly between beige, taupe and grey, bringing a warm and relaxed air to all the rooms. Recycled teak wood touches also add an eco-friendly, rustic-chic element.
FLOWING SPACE AND DAPPLED LIGHT
Another important part of their brief was to create a flowing, functional ground floor space, perfect for the family to share time together. To this end, a bright open-plan living area with lounge, dining and kitchen connects to a lovely courtyard from two aspects.
On the terrace, a bamboo covering creates pretty dappled light over a pool, dining table and built-in seating area. Pistachio green accents and exposed marès stone also combine to an eye-pleasing effect. And most importantly, the clients were thrilled with the outcome.
"The Trends Home team's passion for interior design has resulted in a great project that combines top quality design with Mediterranean spirit," the family enthuses.
Text by Leon Beckenham | Photos by Mikel Lipponen
Explore similar property for sale in Santanyí!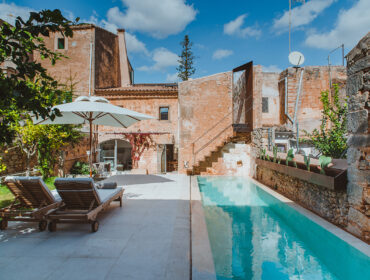 Property in Santanyí has a lot to offer, from impressive architecture to a privileged location closeby to some of the islands most breath-taking coastline.
Address details
TRENDS HOME
C/ Berenguer de Tornamira 9, Palma de Mallorca