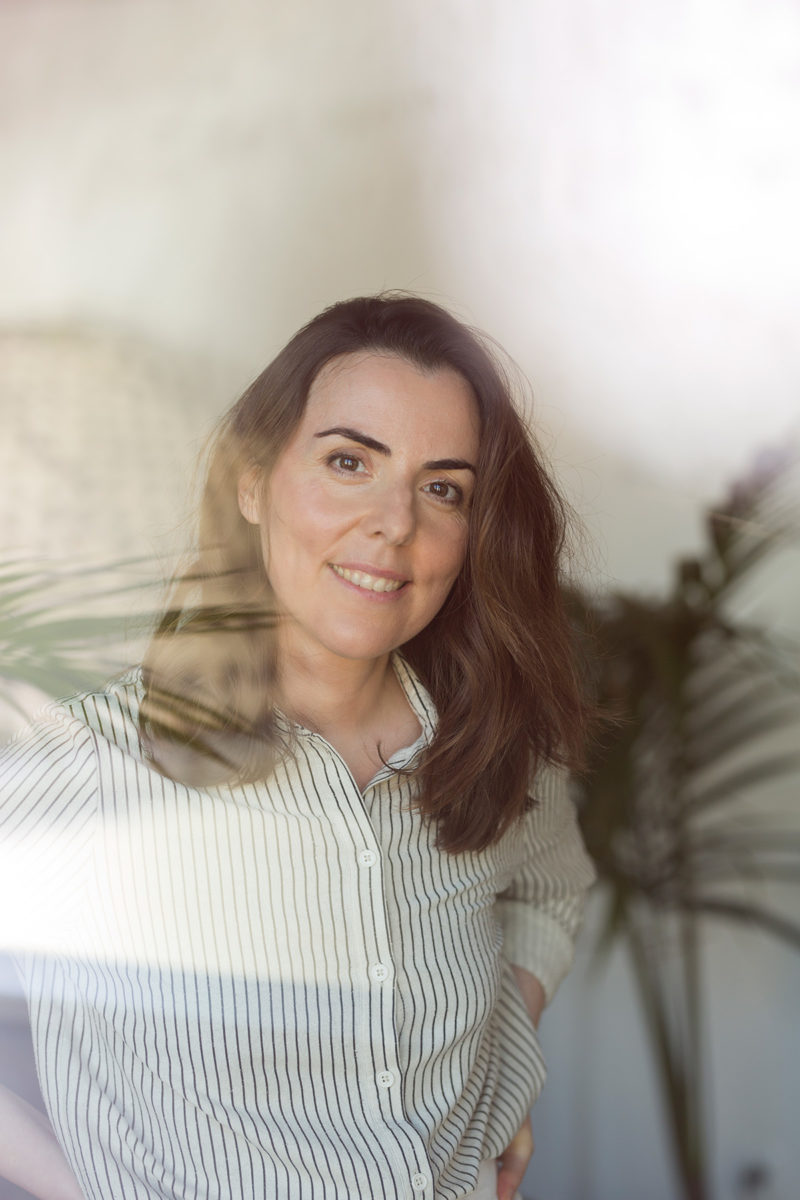 Margarita Payeras may prefer to hide backstage, however the brand she's launched hasn't passed unnoticed. Her bikinis and swimsuits have reached the pages of The New York Times, as well the front covers of magazines such as Vogue, Glamour, SModa, Yo Dona and Women's health.
Suro is synonymous with the Mediterranean. It was born in Mallorca in the Summer of 2016, when Margarita vividly recalls her grandfather teaching her to swim with the help of small floaters made of cork – Suro, in Catalan.
She studied fashion design in Barcelona, after which she returned to her homeland, where she spent several years working with the team at Cortana. Later, she worked at Criselmare, a brand of bikinis which led her to discover her true calling. "Suro emerged from this need to contribute my own vision. We believe in responsible and ethical fashion. All our decisions and actions are guided by an ecological conscience. We launched a debut capsule collection online and for pop-ups which was really successful. We haven't stopped since," she says.
Her way of working is irresistible and seductive; her interest in streetstyle is apparent from her choice of exquisite colours and pieces which are comfortable, asymmetrical, versatile and very feminine. They are ideal for active women looking to swim between city and sea. "I love the idea of a swimsuit as an item of clothing which you can wear as an outfit or paired with jeans. I mix elements of swimwear, surf, ballet and street clothing. That's where the name Street Swimwear came from. Women who wear it aren't trying to be the centre of attention, but inevitably become so because of their natural style."
Her designs fit in perfectly with the current concept of luxury; items which are made locally in Spain from high quality recycled materials from Italy, obtained from abandoned fishing nets thrown away or lost at sea, and come with an environmentally friendly Oeko-Tex certification.
The brand's next step is to grow and develop a team which will help it improve and go further, though there won't be a collection for men just yet. "We would like to offer swimwear accessories and attain more international recognition."
Suro is available to buy online, at pop-up shops and various stores in Spain, Italy, Japan and in the fashionable Bohemian chic Byron Bay in Australia.
As their slogan says: Thank you for swimming with us and respecting our oceans!
Photos provided by Suro Swimwear
Address details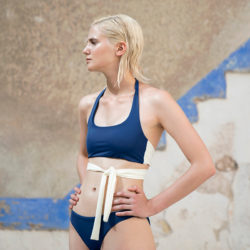 Suro swimwear