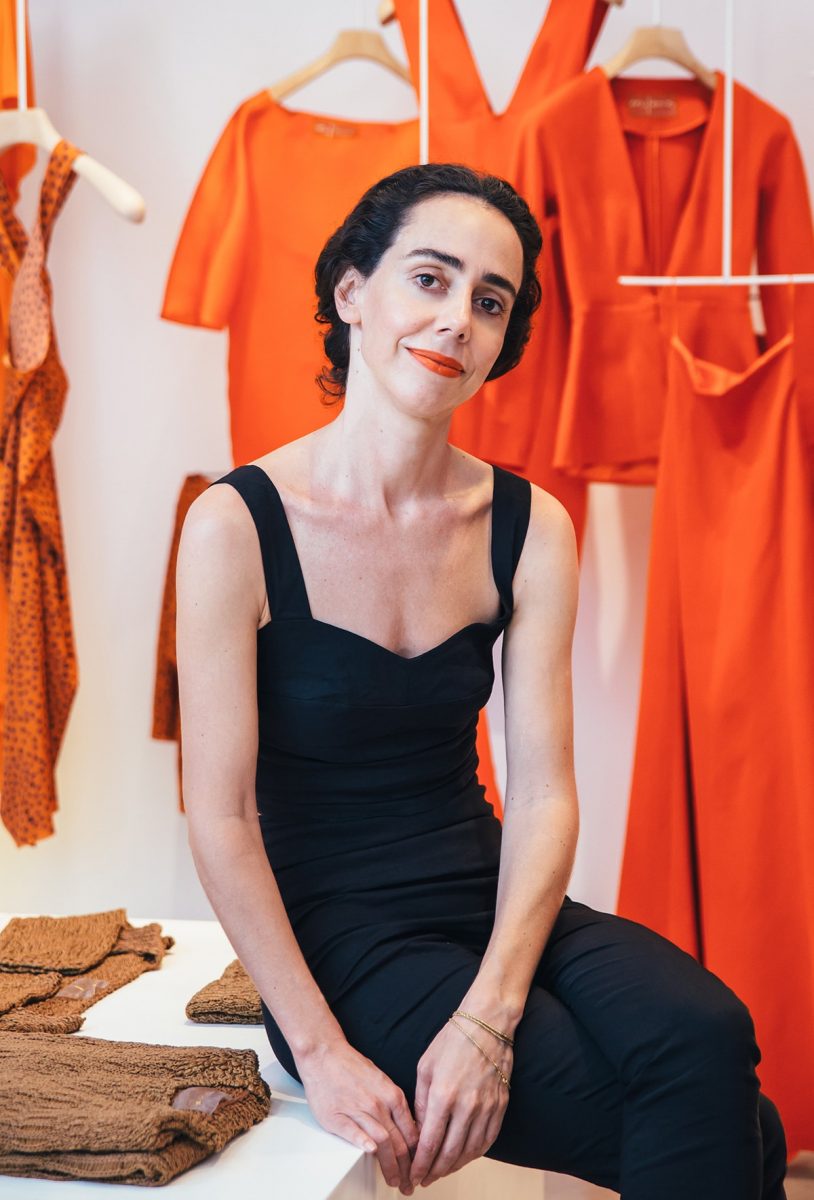 As it was the name of her grandmother, Cortana represents Rosa Esteva and her roots. The designer was born in a village on Mallorca, where she grew up and, since her time in the cradle, has maintained a close connection to art and nature. Her father and brother are the founding architects of Esteva i Esteva, who have created many spaces with their characteristic style. At the age of 18, Rosa moved to Barcelona where she studied Fine Arts and Fashion Design.
After her studies, she started to design her own collections, founded Cortana in 2011, and opened her first store in Palma. Subsidiaries followed in Barcelona and Madrid, where she offers her prêt-à-porter collections, wedding dresses, and a collection of tulle-silk basics. One flower is never missing in her stores: Gypsophila. Since 2013, her collections have been available to buy online and in several international points of sale. In 2012, Cortana won the prize 'T de Telva' for best Spanish designer.
In her studio in Barcelona, Rosa creates collections for Cortana with much attention to detail, always aiming at high quality as well as timeless and aesthetic pieces. Cortana women are naturally elegant and have a great personality. They appreciate playful cuts, drapes, and transparency which show a flowing and very feminine silhouette. Her arty patterns come from the creator's watercolours. The garments are made in small artisanal workshops, which Rosa comments on vehemently: "One objective of Cortana is to preserve the beautiful profession of seamstress." The selection of fabrics includes silk, muslin, cotton, linen, and pure wool from the best French and Italian textile companies.
Rosa gets inspired by her love for nature, the Mediterranean landscape of her homeland Mallorca, and performing arts – especially through dance, theatre and the opera for which Cortana has designed the wardrobe for different performances.
The collection of wedding dresses by Cortana is extremely successful and romantic. Like a dream come true, but without any frills. Her basics of natural tulle-silk feel like a second skin and are very versatile. Bliss for the senses. Rosa explains the secret of seduction to us: "An allusion, a bare back, a subtle movement of silk or the noise when you brush against it – all this exceeds the visual…."
Her objective as a designer is to be present in the wardrobes of special women in several countries. "We presented the Cortana collections in Paris three seasons ago and got very positive feedback. I want women to feel extraordinary, especially on their wedding day, and my clients know that with a dress from Cortana they will never fail. It is also possible to wear my dresses in more than one way," she comments, adding: "I would have loved to dress the ballet dancer Pina Bausch and now the actress Tilda Swinton."
Rosa Esteva, who shares her name with the founder of the group Tragaluz, has a special character – just like her creations. She likes to listen to Nocturne Nr. 2 by Chopin on a rainy day, but would happily change to Tinariwen (a Tuareg band) and then switch to Peaches right after. Passionate for poetry, her favourite authors are the Mallorcan, Blay Bonet and Lluís Solà i Sala. She would love to travel to New Zealand to experience the unspoilt landscape and move back to Mallorca permanently, with her studio and all.
At the end, she gives us a few recommendations: Ca'n Garanya in Manacor, which specializes in esparto products, Fornet de la Soca in Palma, where traditional Mallorcan cuisine made from local and organic produce is served and Amettla+ de Mallorca, which sells artisanal products made from 100% Mallorcan almonds.
Address details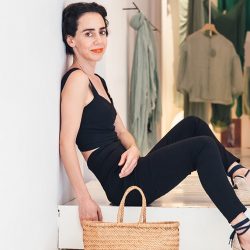 Cortana
Carrer Can Asprer 1, Palma