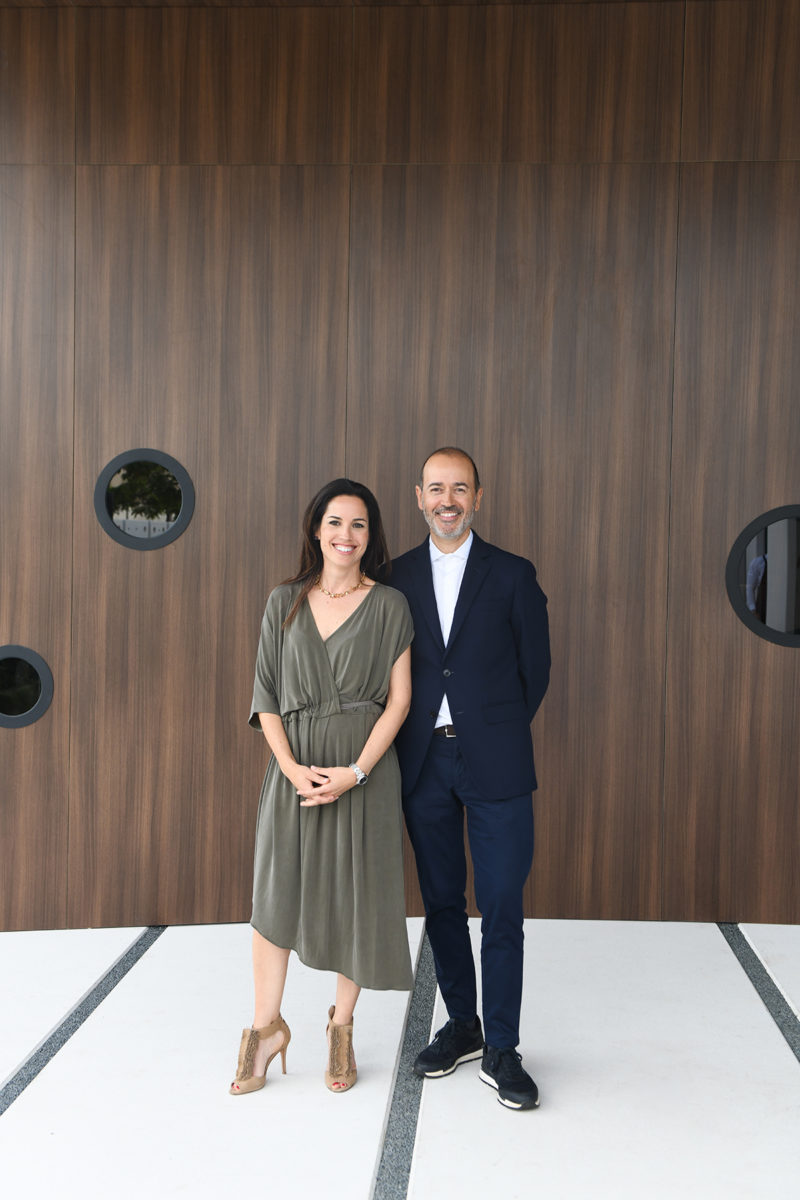 Mallorca is already a European benchmark in health tourism. Demographic studies indicate that in the coming years the population in Mallorca will increase by about 100,000 inhabitants with high purchasing power, so clinics with high-quality treatments and a global experience of welfare will have a greater demand," says Dr Rafael Blanes.
Pronova Clinic is a dream fulfilled by Dr Rafael Blanes and his wife, Dr Libertad Caro from Valencia. They met after she attended one of Rafael's conferences at the International University of Catalonia 14 years ago. In 2007 they started working together in Palma and have not stopped growing together since.
The inspiration for Pronova Clinic was born a few years ago when Rafael specialised in advanced dentistry in the USA and Switzerland, where he saw clinics revolutionising the way patients experienced dentistry. This led Rafael to eventually collaborating with Francesc Rifé, the renowned interior designer behind Pronova Clinic. With numerous awards to his name, Francesc's consistent style guaranteed a result that Rafael and Libertad were happy with. "Our desire is that our patients walk in and feel like they're in a spa rather than a dental clinic," says Rafael.
Given that the clinic brings together numerous areas of dentistry, it was important that the architecture conveyed clarity and harmony. The exterior channels a clean, sophisticated finish which is achieved through concrete and cubic elements. As you enter, polished surfaces meet walls of frosted glass which create "a sophisticated play on light instilling a supernatural and futuristic ambience within the clinic," explains Rifé.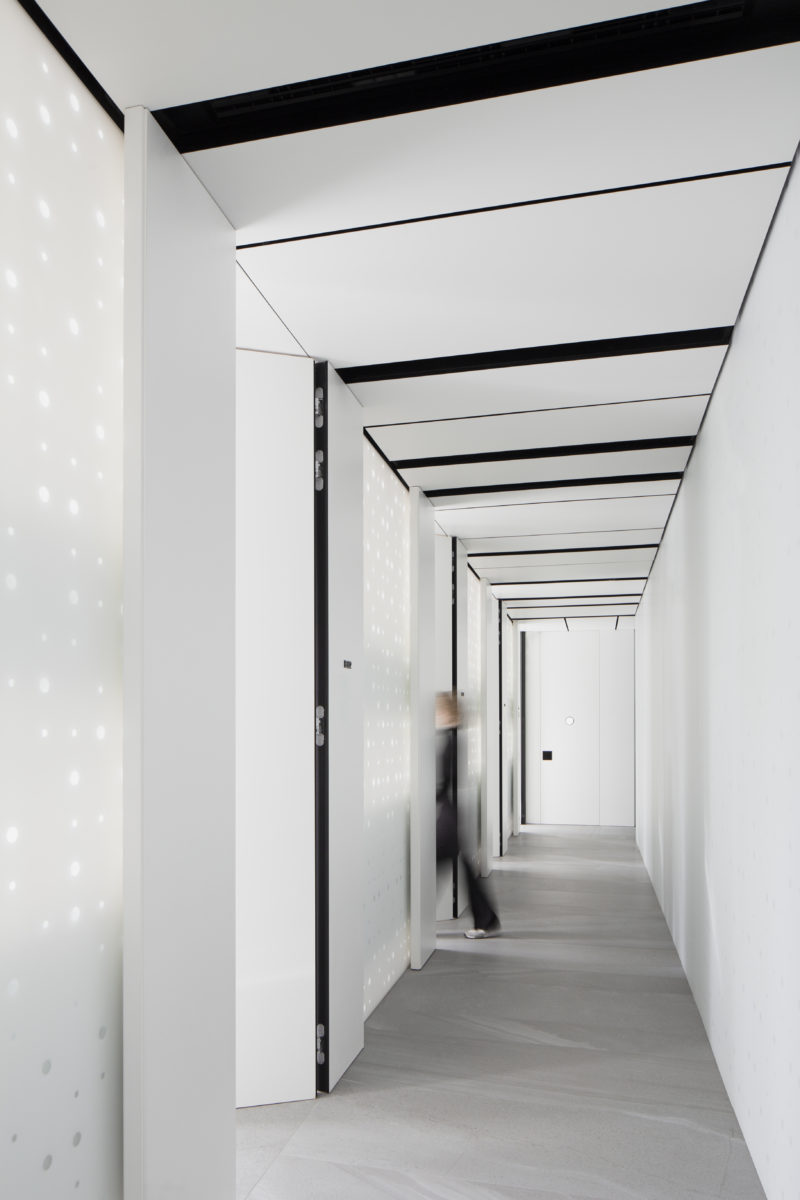 In order to make the most of the Mediterranean sunlight, the treatment rooms have been positioned near glass walls. Circling the clinic is a paved pathway which allows for further breathing space and creates a seamless transition between the interior and exterior. White concrete, steel and walnut have been used throughout, which on arrival creates a clean and welcoming entrance. In some areas bold colours have been applied, as seen in the children's treatment room where the walls and ceiling are painted in vivid green. For Rifé, patient privacy was also considered a priority, hence why all operating rooms have been positioned in the centre of the building. In addition to creating a comfortable dental experience, he explains that the key was to show that" a simple design is able to evoke many emotions."
A spacious parking area can also be found at Pronova Clinic which is to ensure that patients have a relaxed arrival. Since life on the island can sometimes have its limitations, many are thrilled to welcome this luxury dental space in Palma. "We work with the Spanish Social Security PADI programme for our children's treatments, and we welcome everyone to come and use our services," Rafael concludes.
Photos by David Zarzoso
Address details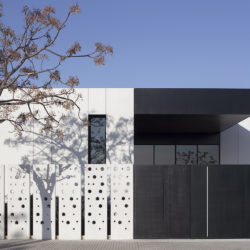 Clínica Pronova
C/ ca Na Vinagre nº7, Polígono Son Morro, Palma