In this edition of SLOW Living we seek to go beyond storytelling and inspiration to give you practical ways you can live your life in the slow lane. It's not enough to just have the desire to live less busy, you need the tools to help you apply the brakes. From my experience, slowing down is only the first step to transforming your life. Once you have more time you start to notice the simple beauty and pleasures surrounding you that perhaps at a fast pace we tend to miss. And with more time, deeper connections grow in your relationships, and indeed, with yourself. You move from living in your head to living from your heart and that's when the real magic starts to happen.
From my own experience, the regular practice of kundalini yoga is an invaluable tool when you want to make a major shift in your life. During this year, I became a teacher of this ancient yoga technology and can honestly say that it has given me the tools I need to withstand the pressure of the times we live in (page 50). If you are serious about slowing down and taking the most important journey of your life – to discover who you truly are – kundalini yoga is a means to get you there. Give it a try!
We've taken the research work on Wholehearted Living by renowned author Brené Brown as the basis of our guide to living from the heart and rooted it in Mallorca (page 14). If we have stirred your curiosity and you want to know more about living from the perspective of "I'm all in" then check out our feature of Living in SLOW Motion on page 62. We visit fabric designer Mel Paton in Alaró to find out why her home is her happy place. And if you are a food lover there is plenty to feel good about when trying our recipes on page 34. When you need a cup of tea to calm you down, why not try matcha? We discover the many benefits of the Japanese green brew and where to find the best one in Palma.
There are many successful businesses in Mallorca now taking the SLOW approach to fulfilling their customer's dreams. Bespoke, long-lasting, sustainable, locally hand-crafted, organic, rare, authentic and passionate are some of the fitting adjectives that best describe the businesses featured in this year's edition of SLOW. Be inspired by the heartfelt stories shared on pages 74 through to 137.
If you connect with these values and are passionate about living a life that resonates with you in Mallorca, the helencummins.com website is dedicated to not only helping you to transition to the island but also showing you how to create a meaningful life once you get here! Our ultimate goal is to inspire you to live your best life now.
Enjoy Slow Living in Mallorca,
Helen x
Address details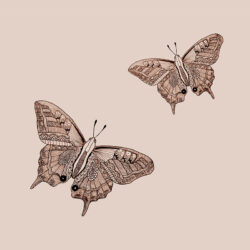 hc/ Digital Media
Carrer de Sant Jaume, 17, Palma