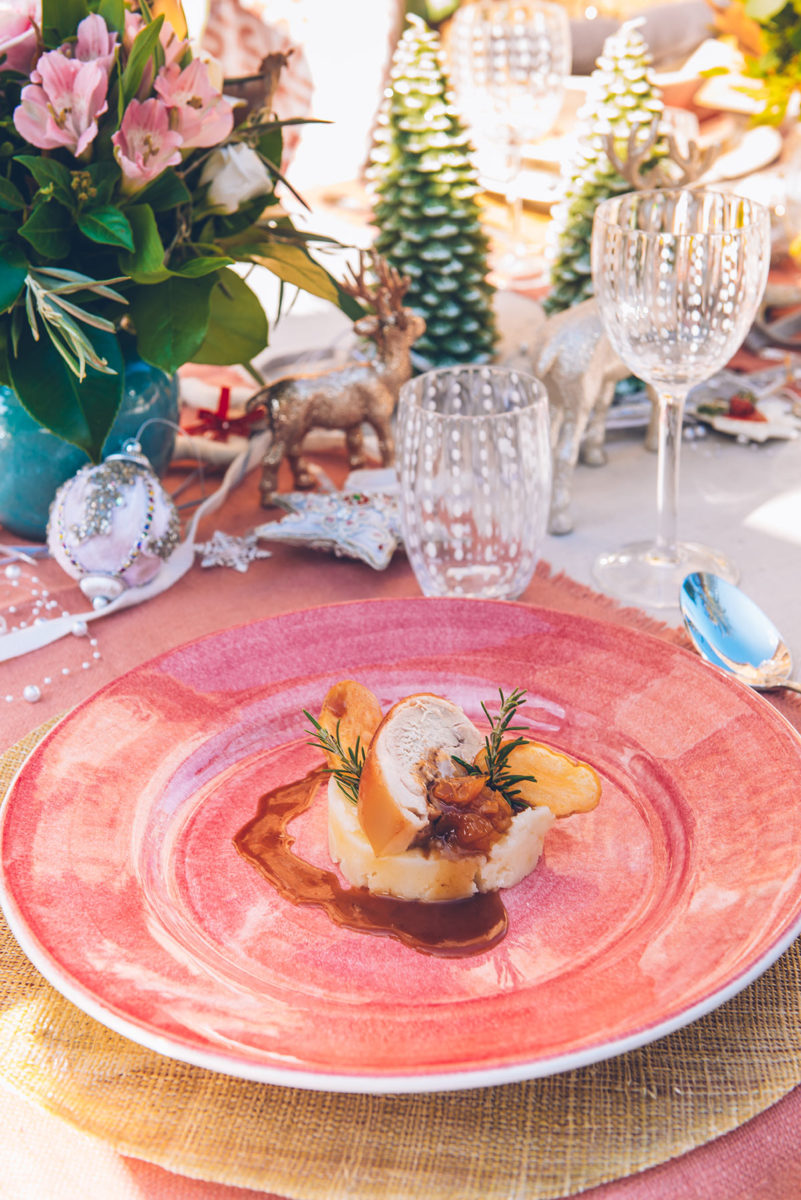 The Suckling Pig
2 legs of suckling pig (300-350g, deboned)
400g olive oil
Bay leaf
Coriander seeds
Salt
Pepper
Heat the oil to 70 degrees in a saucepan and add the meat and herbs. Place in the oven at 90 degrees for 6 hours. Remove the meat and place on an oven rack under a grill until crisp.
The Lemon Potatoes
500g peeled mashing potatoes
40g fresh lemon juice
60g olive oil
Salt
Boil the potatoes until soft, remove from water and mash with a fork. Add the lemon juice, salt and oil.
The Apricot Chutney
100g Dried apricots (finely diced)
10g olive oil
20g shallots
40g white wine
50g peach juice
Salt
Lemon juice
Sauté the shallots in the oil and add the apricots, the wine and peach juice. Leave cooking until there's hardly any liquid left, remove from heat and add lemon juice.
Photos: Sara Savage · Chef: Gerhard Berktold · Styling: Helen Cummins