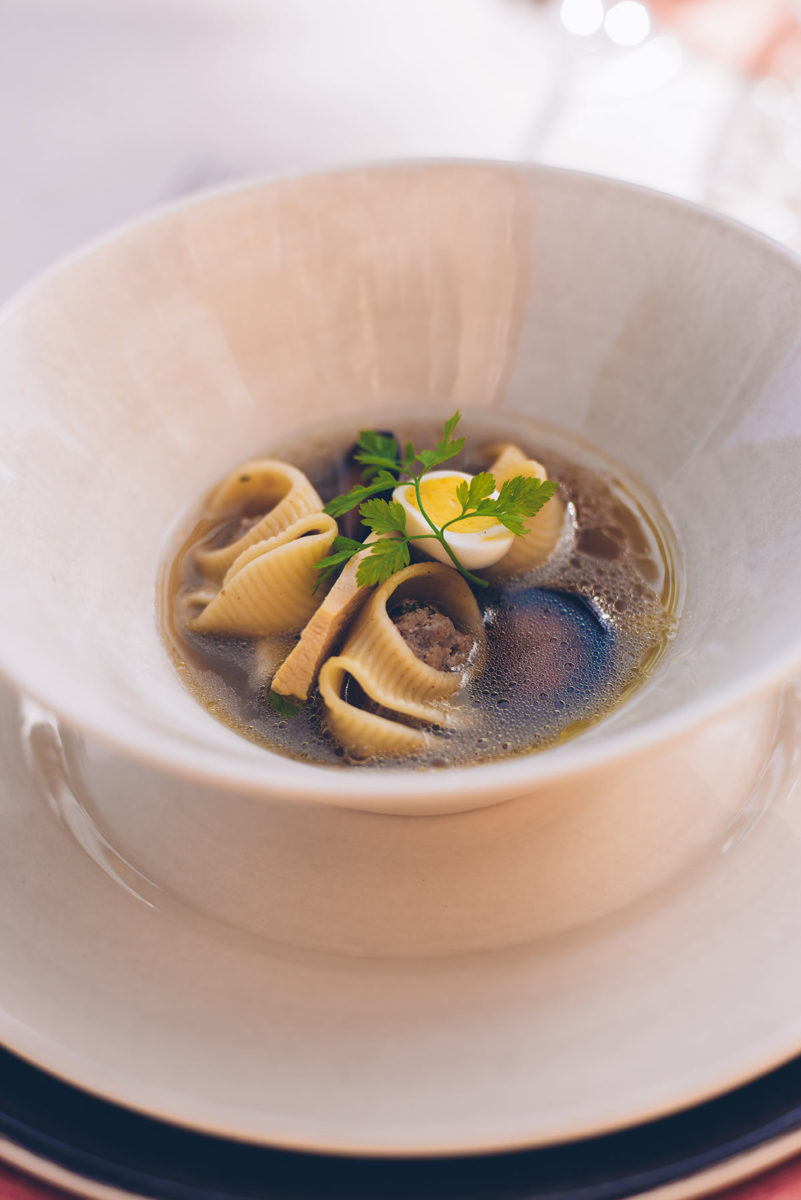 Ingredients:
For the chicken broth:
1 free-range chicken
1 onion
2 carrots
100g celeriac
100g leek
2 bay leaves
Nutmeg
Salt
Heat the water and place the whole chicken in for 1-2 minutes. Remove chicken and throw away water. Put the chick in a pot and fill with cold water. When boiling add the vegetables, herbs, and spices, and reduce heat. After 25 minutes reduce heat further and let simmer for one hour.
Pasta and filling:
24 pasta galets
160g minced beef
20g shallots
Salt
Pepper
Parsley
Mix all the ingredients together and pipe into cooked pasta.
Soup ingredients:
100g leek
100g purple carrot
100g turnip
4 cooked quail's eggs
Chervil leaf
1 chicken breast (from the broth)
Blanche the vegetables in salted water.
Photos: Sara Savage · Chef: Gerhard Berktold