While you won't find much in the way of cutting-edge gastronomy, what Alaró does have is a fine collection of inviting and unpretentious eateries offering excellent local cuisine alongside a wide range of Mediterranean-inspired favourites. Whether it's long lunches on sunny terraces or intimate dinners in charming historic buildings, the town's restaurants draw a pleasant mix of diners from long-term locals to day-tripping tourists.
1. El Trastero
Set right in the heart of old Alaró, this friendly and slightly quirky restaurant is the neighbourhood's main social hub. Abuzz with a mix of Mallorcan and ex-pats, their kitchen offers an unpretentious but mouth-watering menu that combines home-style island cooking with a scattering of dishes from Argentina to Asia. A collection of retro curios adorn the interiors, but you'll find most customers enjoying the convivial vibe from the terrace overlooking Cabrit y Bassa square.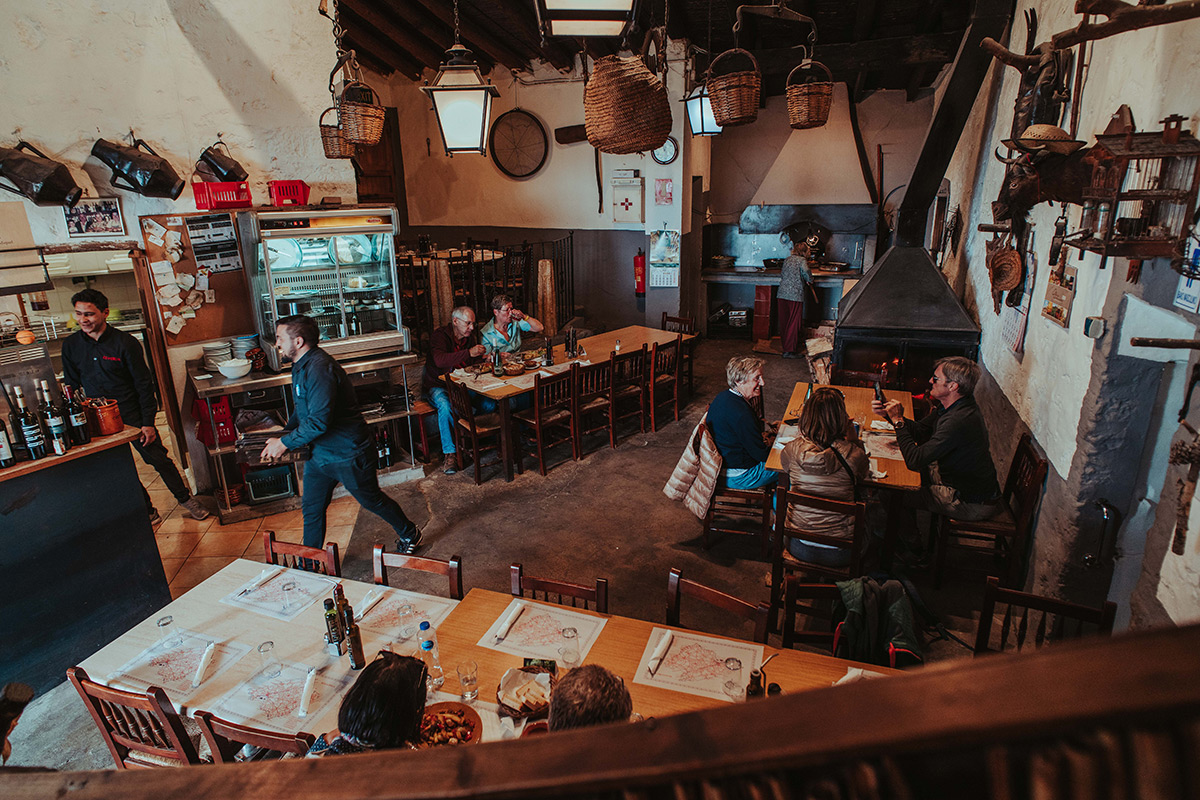 2. Es Verger
Half way up the Puig de Alaró mountain, Es Verger is certainly the best known restaurant in the area, as much for its authentic atmosphere as its delicious slow-cooked lamb. Inside this simple rustic building you're met with the heady fug of wood-smoke and roasting meat, so expect to take some of the aroma home with you. Perfect for lunch after scaling the Castell d'Alaro, however it's popularity means securing a table can be a challenge.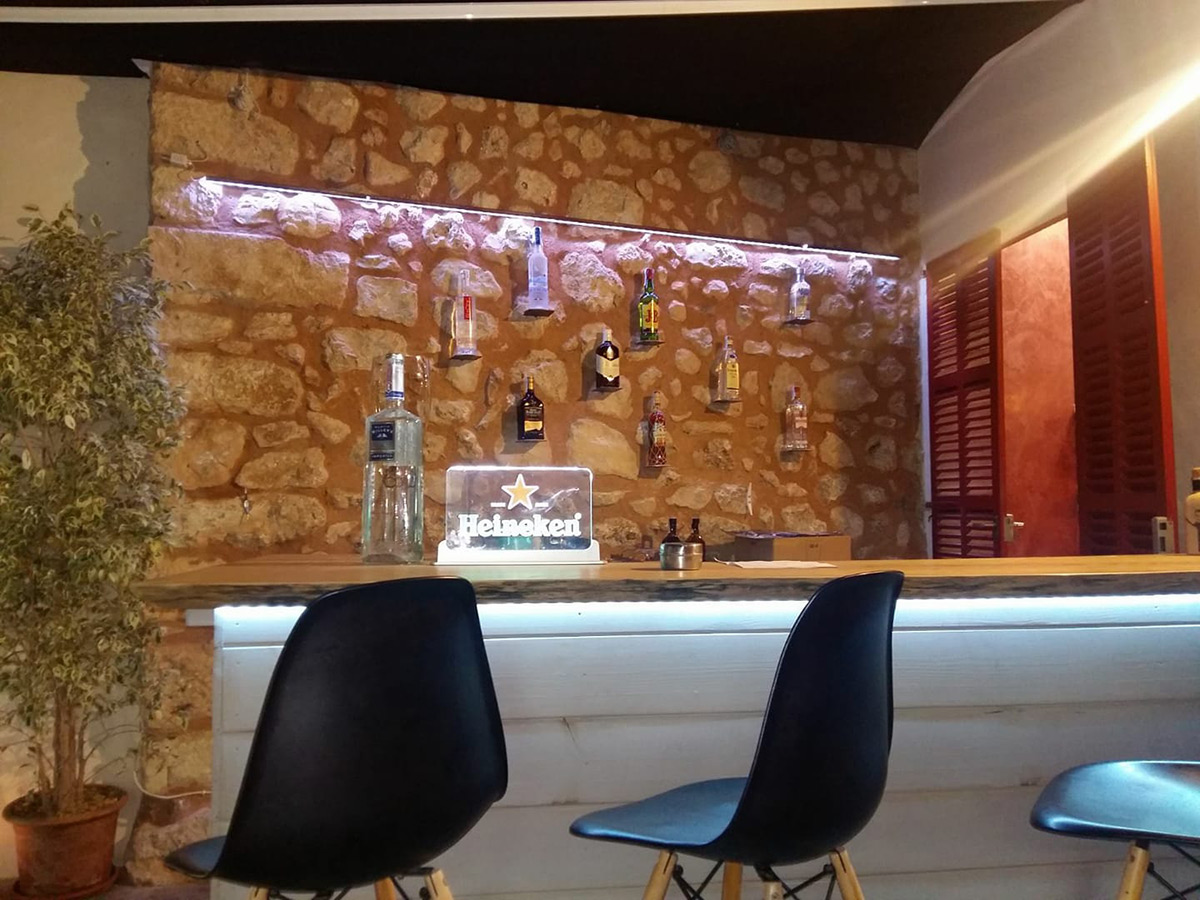 3. Vila Cinc
Set on Alaro's main square, Vila Cinc is the place to come to experience some top food in the gently buzzing centre of town. A table on the terrace makes a lovely spot to soak up the ambience, accompanied by an excellent menu that mainly focuses on Italian and Spanish fare. Service is friendly and efficient, and prices are reasonable, specially for the generous portions– come hungry!
4. La Bufala
This authentic Italian eatery boasts what many deem the best pizza in town ¬– some even say the island – and they have an award to prove it. Cooked in a wood-fired oven, they are also available by the metre for the whole table to share. Freshly-made pasta features, too, together with a few quintessentially Italian fish and meat dishes. A spacious enclosed courtyard provides the perfect spot to enjoy your meal al fresco.
5. Cabrit i Bassa
Set directly opposite El Trestero and taking the name of the small plaça, Cabrit i Bassa is the place to come if you're looking for some real Spanish-style cooking. Delicious paellas are their biggest draw, together with hearty tapas and plenty of Mallorcan options. The family-run business also offers a take-away service, if you'd rather enjoy your paella at home.
6. Restaurante Traffic
Part of the Hotel Can Xim, the curiously named Traffic Restaurant offers a choice of two distinct dining areas. Great for lunch, a poolside terrace provides a pleasantly sunny setting, while inside a charmingly historic room, complete with wooden beams and stone arches, is perfect for an atmospheric dinner. The head chef is an expert in Mallorcan cooking, but the menu casts its net all around the Mediterranean. Food quality is consistently excellent, though some have found the quality of the service wanting.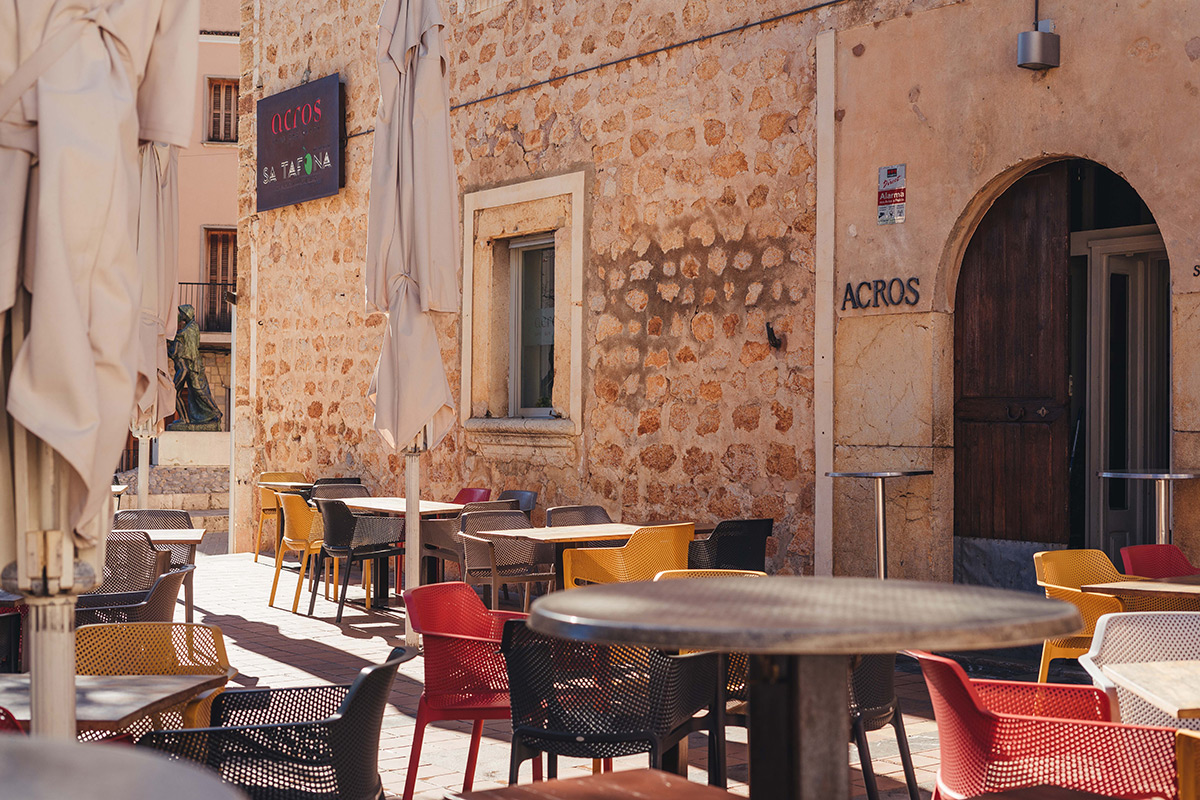 7. Sa Tafona
Housed in a former oil mill (from where it gets its name) Sa Tafona offers a menu that whips up creative interpretations of traditional Mediterranean cuisine, colourfully presented and bursting with flavour. Inside, the decor elegantly combines touches of industrial chic with traditional stone walls and lofty ceilings. There's also an intimate outside terrace, perfect for enjoying a romantic meal on a balmy evening.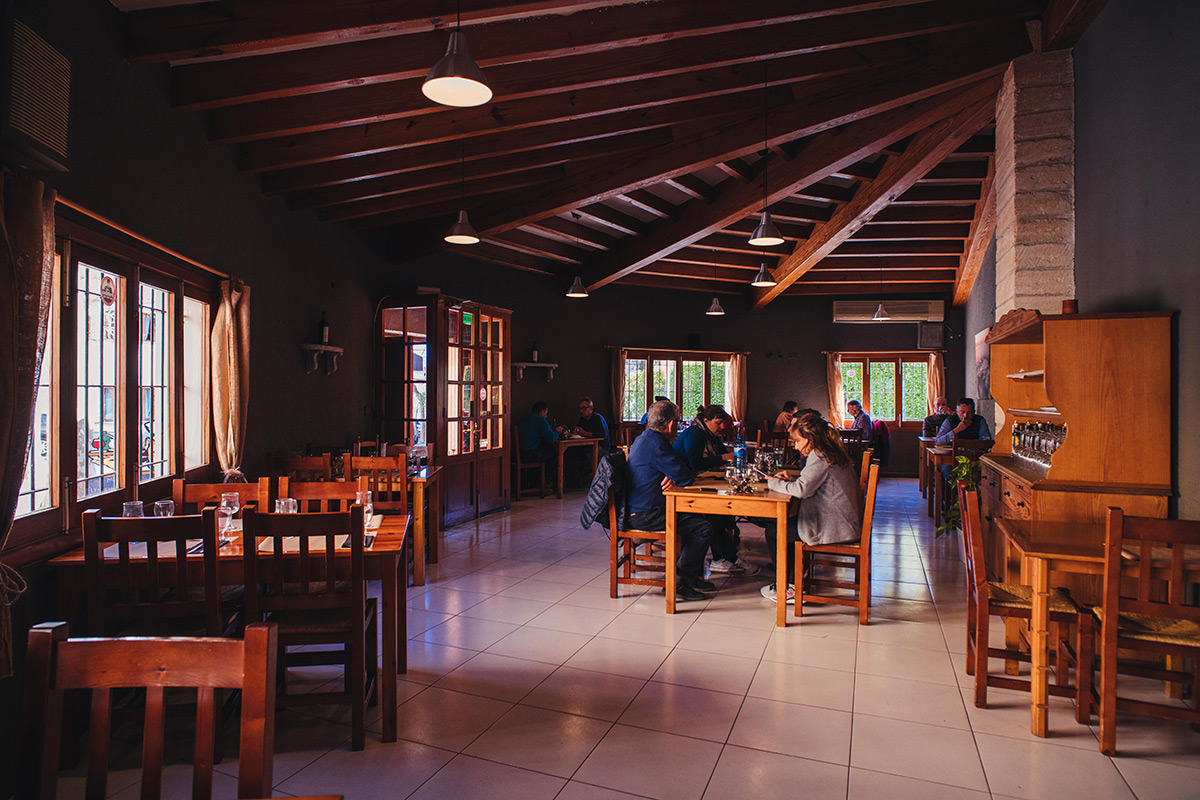 8. Restaurante Terra Mar & Foc
If it's a great steak you're after, look no further than this excellent grill restaurant. Together with mouth-watering cuts of quality beef, you'll find all kinds of flame-cooked meats and seafood on their varied menu. Spanish tapas also feature, plus there's a decent selection of dishes for vegetarians. The health-conscious can also choose from a good choice of salads and smoothies.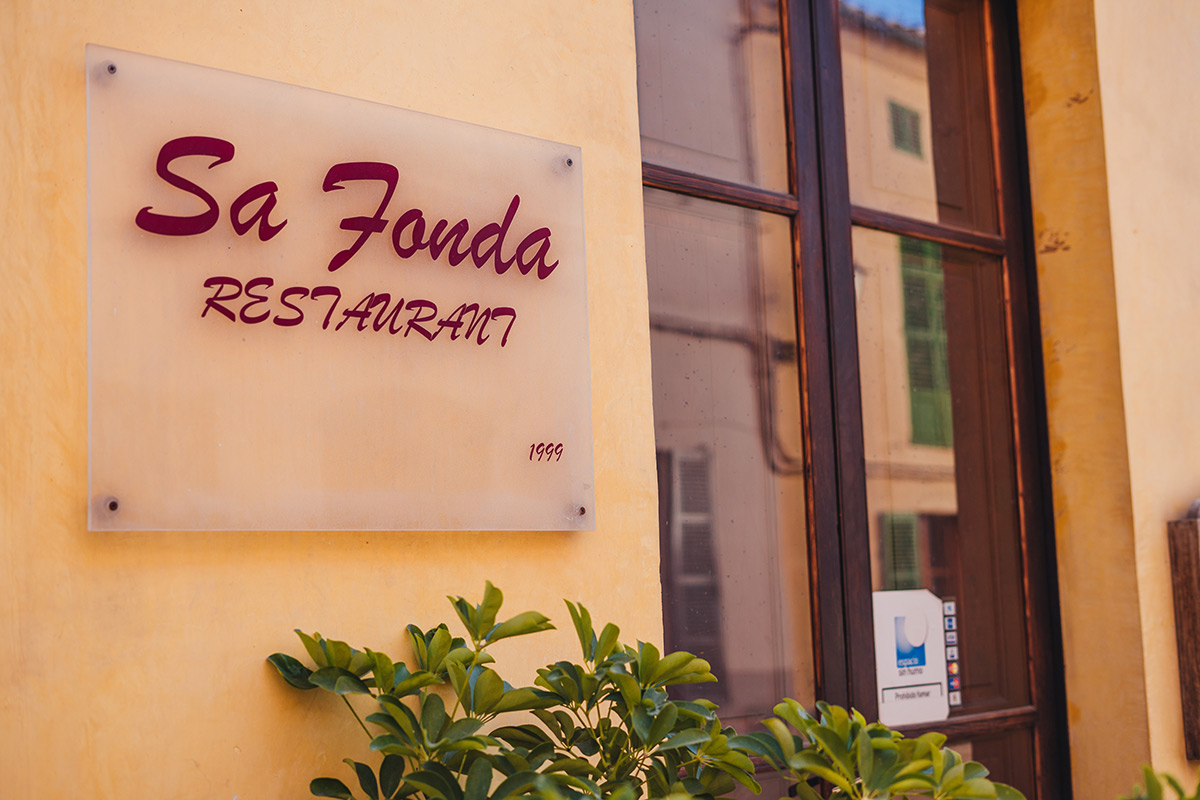 9. Sa Fonda
Being popular with the locals is always a good sign, and here you'll often find plenty of native Mallorcan enjoying some typical island fare. Slow-cooked lamb is a speciality, together with lots of other authentic local dishes. There's also a good selection of pizza and pasta, plus a list of generously-sized tapas plates to choose from.
10. Mons Apart
The old townhouse setting certainly lends this bar-restaurant an inviting vibe, and with a hearty and unpretentious menu that covers meat, seafood and a good range of tapas. Homemade hamburgers are also a popular choice, and the grilled squid is also worth a try. Things can also get a little lively of an evening.
From flame-seared squid to slow-cooked lamb, Alaró restaurants don't try to reinvent the wheel in the kitchen but rely on tried and tasted favourites. Menus tend towards the hearty and flavourful, with a melting pot of Mediterranean gastronomy that features a healthy pinch of Mallorcan-inspired cuisine.