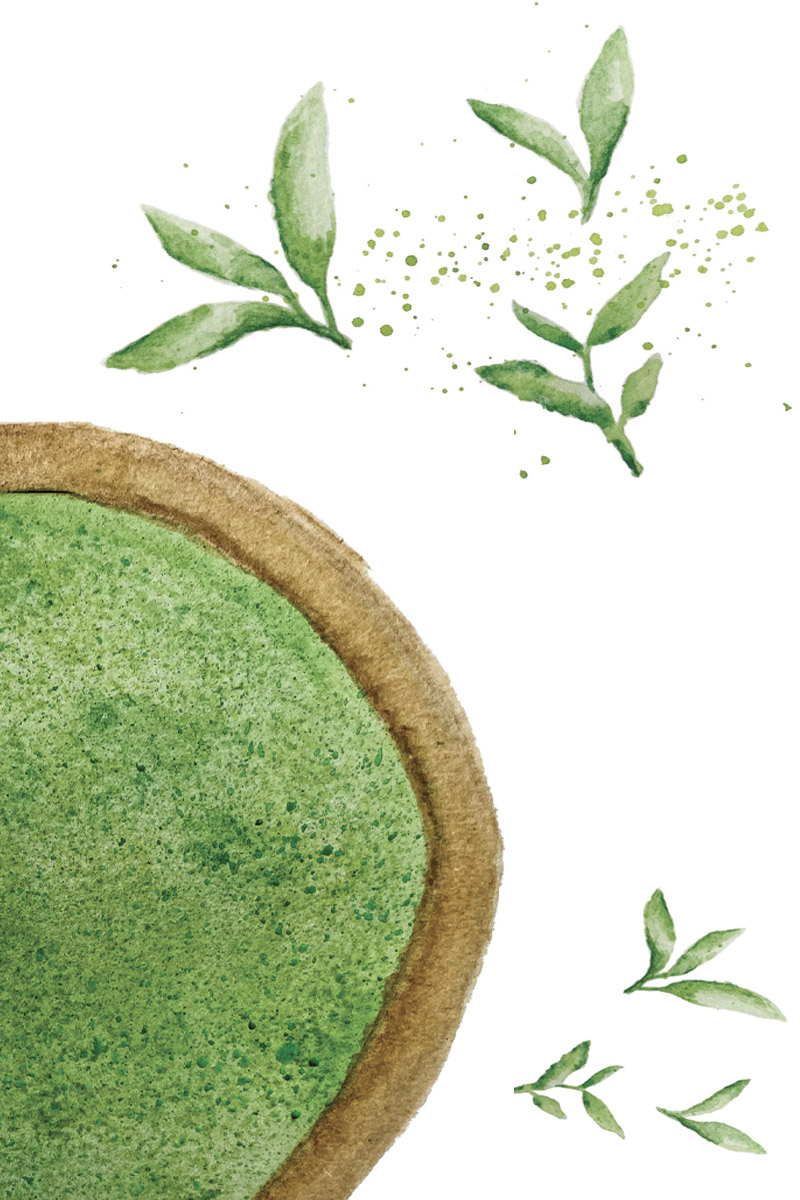 Matcha tea has been around in the Western world for a few decades but has only become mainstream in the last 5 years or so, mainly gaining traction from its purported health benefits and its ability to be very photogenic on Instagram. In Japan, however, matcha (introduced from China) has been a special part of tea ceremonies and rituals for centuries and plays an integral part in these deeply spiritual gatherings. 
Loaded with nutrients
Apart from amino acids, Matcha contains chlorophyll, which gives a piping hot cup that lovely deep green hue. Add in a load of fibre, plus vitamin C, selenium, chromium, zinc and magnesium and it's a powerhouse of a tonic. Another bonus is the presence of the phytochemical EGCG which is purported to boost immunity and metabolism, have disease-protective properties, and aid weight loss. 
How is it prepared?
When prepared traditionally matcha is a powdered Japanese green tea ferociously beaten into hot water with a bamboo whisk. It differs from your usual brew in that the leaves are stone ground and dissolved into the water, instead of simply steeping the leaves and removing them. This equals more nutrients in your cup, not your compost.
Does it have caffeine?
Matcha has 3 times more caffeine than a standard cup of tea, and about the same as a cup of coffee. The difference is that matcha also has a nifty little amino acid called l-theanine. L-theanine offsets the jittery feeling caffeine can produce by creating a feeling of relaxation without sleepiness.
Where to get your matcha fix
Mallorca's capital has embraced the matcha scene with gusto, with plenty of cafés across town serving up good quality matcha teas, lattes, and even matcha-flavoured sweet treats and slices. Here are our top places to stop for a matcha break in the bustling city centre:
For a post-tennis matcha in Santa Catalina – Mama Carmen's, Carrer de Cervantes, 21, Santa Catalina
While taking a break from retail therapy on Jaime III – Nano Coffee Lab, Carrer de Can Asprer, 2, Palma Centre
After your Saturday haul at the ecological market on Plaza Patines – Surry Hills Coffee, C. del Carme, 12, La Missió
For an inner-city catch-up with friends – La Molienda Arxiduc, C/ de l'Arxiduc Lluís Salvador, Arxiduc
Text by Ché Miller