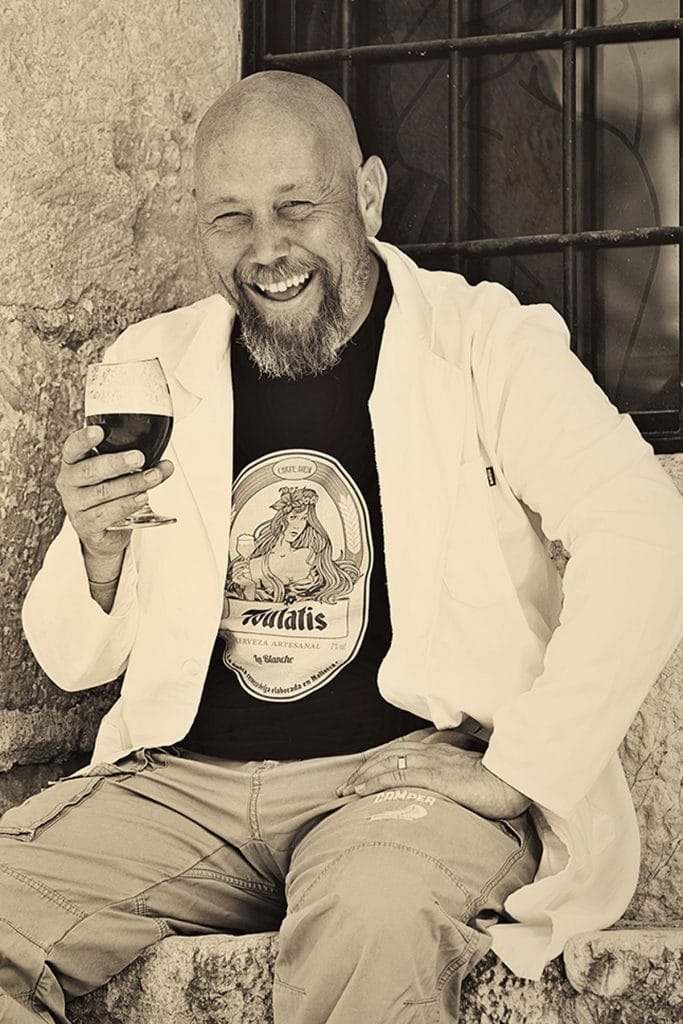 When Michel Campioni decided to take his beer making to the next level, he didn't look for a vacant brewery. A Belgian, proud of his heritage, he knew the best beers were always brewed in Abbeys. What he wanted was a church. "But it was impossible," he tells us. Even if he'd found one, getting a license to produce alcohol under a holy roof would never have been easy.
Fortunately, after fifteen years working as an architect on the island, Michel wasn't without contacts. The former Mayer of Sencelles tipped him off about a friend renting a space in the nearby Cas Canar. The old stone barn had no windows and was inhabited by chickens, but being an astute draftsman, Michel could see its potential. "When I entered it, I thought, this is perfect, this is my church!" He signed the papers the very same day.
Since the only activity allowed in the listed building had to be related to agriculture, Michel Campioni, a man accustomed to overcoming obstacles, officially became a farmer.
We ask him what prompted the name of his beer. "Toutatis was a first century God of war…" he begins, before confessing it's a reference from the French comics, Asterix & Obelix, of which he's a huge fan.
The Toutatis logo, a loosely-robed lady with flowers in her hair, has nothing to do with Gods or Gauls. It's a homage to the Czech painter, Alfons Mucha, whose sensual art nouveau ladies were used by Moët & Chandon. The Alfons Mucha Foundation wanted 15 cents royalties on each beer sold in exchange for an image, an extortionate amount for a small brewery, so Michel commissioned an image by the Manacor-born street artist, Sandro Tomás instead.
Michel tasted his first beer when he was seven years old. "Every Wednesday we had the right to have a glass of beer," he recalls, "it was a dark table beer which was only 1 or 2%. It was very malty… more like soup than beer."
Ten years ago he began home-brewing with a typical kit bought online. Experimentation and explosions ensued, and his garage was soon overflowing with bottles. Eventually, he sat down with his patient wife and they agreed that he should embark on something a little more professional.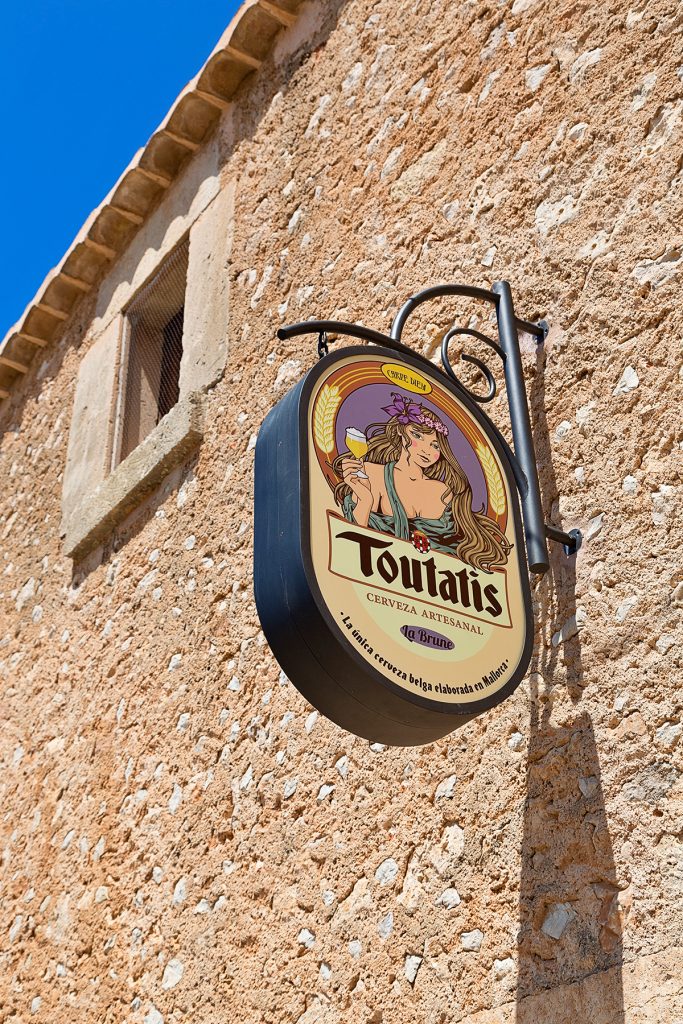 Today Toutatis has six types of beers on offer. The first two were made in collaboration with the Catalan beer sommelier, Daniel Fermun, of Cerveza Artesana. The style of the beers are authentically Belgian. Sweet rather than bitter, high in alcohol and with 100% Belgian malt, they are beers to be savoured. Their bestseller is the Belgian blonde. The complex artisanal process, involving many temperature changes, is what gives it such a rich full-bodied flavour.
If you love the lemony tasting Hoegaarden, you should try Toutatis' summery wheat beer, which is made with jasmine, orange peel and coriander. After some urging from the local British community, Michel also produced an IPA with California hops, and it's their third best seller. A dark ale and a spiced Christmas ale is on the menu too; although at 12%, cycling home, as some bike groups have discovered, is probably not your best option.
Openly sharing his views on life and quick to laugh, chatting to Michel feels like catching up with an old friend. He doesn't give the impression of being a busy man, although at 4.30am this morning he was testing out his new fermentation tanks, ahead of his day job as an architect.
In their first year Toutatis produced 10,000 litres of beer; in their second 25,000. "Our maximum capacity would be 60,000," Michel says. "After that it's just about making it better, but not bigger, because that's not the point."
Michel may say he's too busy to be a perfectionist, but he doesn't deny he's on a mission to make the best beer on the island. What started out as a hobby has become a whole lot more.
Photos by Pepe Fuster
Address details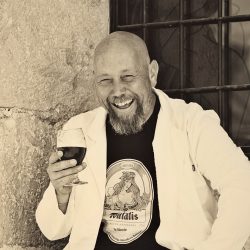 Toutatis
Toutatis Camí Son Boi, Cas Canar, Sencelles