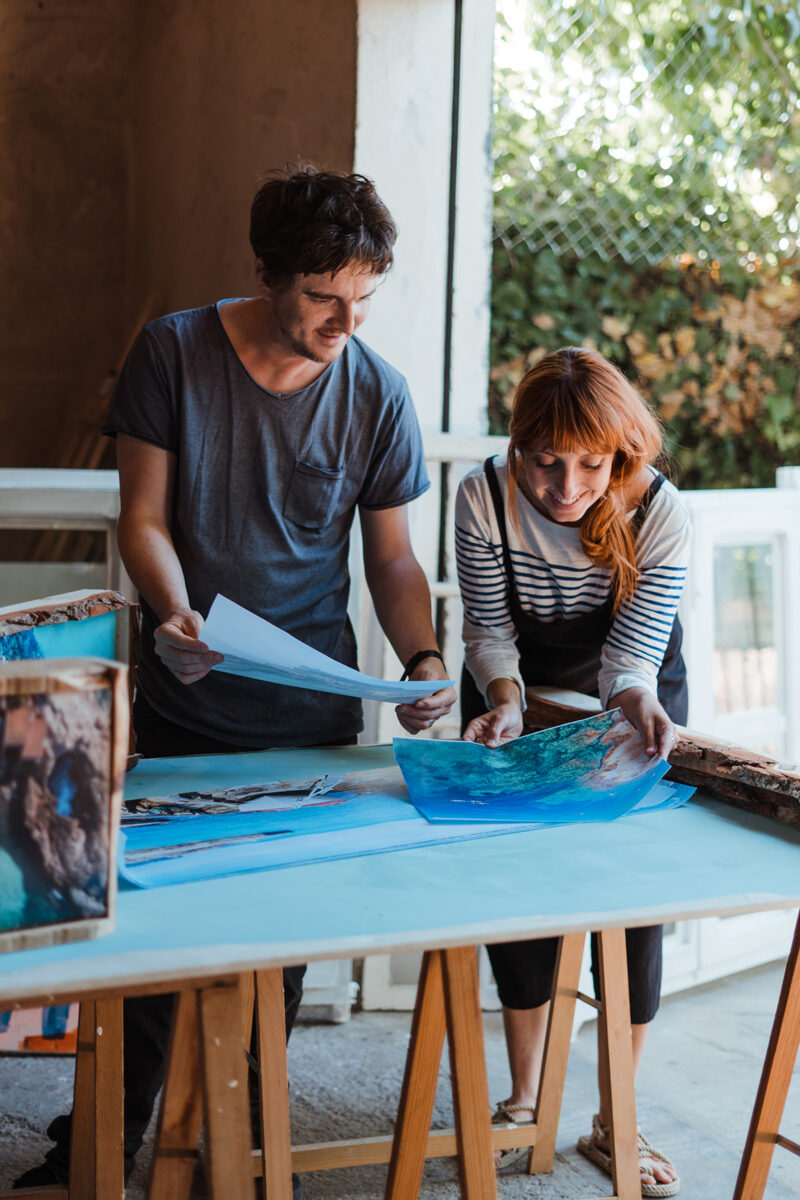 Belén Zaba and Kilian Bermúdez are a couple who love playing with perspective. Having originally grown up in Madrid, the two creatives started their adventure from the bustling streets of the city. The clattering of tapas plates and busy urban living was the backdrop to their initial exploration during which Kilian experimented with his camera by day and lighting by night. "I've always been into photography right from an early age, but my work as an electrician ignited a passion for lighting too." The result is now what Kiliart are famous for. Beautiful glossy photographs made with a soft backing of light and glass.
Encapsulating the Med
After finishing their travels around South America, the Balearic Islands seemed like a natural move for Belén and Kilian. They felt Menorca was perfect since it was quiet and had a coastline "made for taking dramatic landscape photography." Powder-white sands and no footprints gave Kilian the perfect opportunity to take photos using his drone. However, it wasn't until Belén had mounted the photos in glass did they realise quite the impact of their work. It was the Mediterranean Sea at its brightest and clearest. The glass made the waves shimmer. The lighting infused a warm glow. And the angles of Kilian's photos were making viewers pause. "In little time, it had felt like we'd really encapsulated what the Mediterranean is loved for – the warm sunshine, salty breeze… it's all there."
From Menorca, the couple travelled to Mallorca, Ibiza and Formentera and continued specialising in coastal photography. However, everything changed when they focused their camera lens only on Mallorca. "We just felt this new sense of perspective here. As we explored the Mallorcan coastline, our ideas really took on an energy of their own."
Kiliart Gallery
Kiliart Gallery
Kiliart Gallery
Kiliart Gallery
Kiliart Gallery
Kiliart Gallery
A window with a view
Six years later, the couple have grown Kiliart into an online business, opened up a studio in La Lonja and showcased their photographs at artisan fairs around the island. "Mallorca is the perfect place for artists who want to test their creative boundaries," says Belén, who loves coming up with new ways to present their photos. In their studio, she shows us to a ladder, a piece of driftwood and several windows – all of which have been fitted with light boxes and photographs. "The window frames that we get are all recycled from antique stores or from people who no longer want them. The old Mallorcan-style ones are our favourite."
From Cala Falcó to Es Trenc and Cala Sant Vincent, the couple have photographed some of the most beautiful places on the island. The trick to seeing the island at its most precious is to explore it in winter and "preferably not on a windy day" adds Kilian, who says the sand is most beautiful when left to rest. A world away from Madrid, we remark, and its racing pace of life.
Address details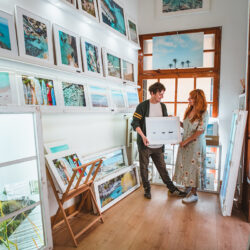 Kiliart
C/ Sant pere 12, Palma